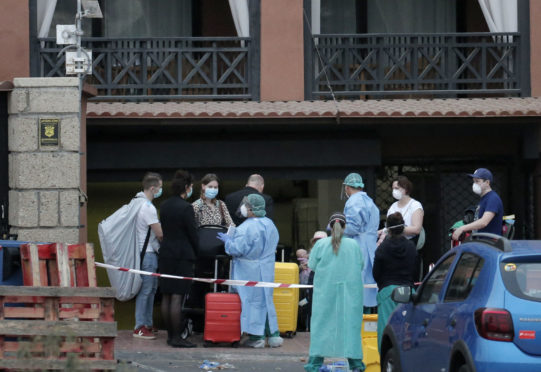 Just over a month ago, when coronavirus was first reported in China, I suggested the massive quarantine measures by the authorities, although quite brutal at times, were too little, too late.
Well, there is no doubt about it now.
The genie is well and truly out of its bottle, with a host of new outbreaks and clusters of infections, as well as fatalities, being reported in an ever-rising number of countries around the world.
What was initially hoped to be nothing more than a serious but contained health crisis has, in just a matter of weeks, claimed the lives of nearly 3,000 people and infected more than 82,000 in 57 countries and is close to becoming declared a global pandemic.
Shelves are running bare of basic foods, face masks and even hand sanitisers as shoppers panic buy.
Shares are nosediving, with £251 billion wiped off the FTSE 100 in the last few days and there are real fears that the world will soon be plunged into a global recession which would take a generation or more to recover from.
However if there were to be just a small dose of common sense and rational thinking administered instead of massive shots of panic and fear, then that might not be the case.
Despite a huge police and military-backed lockdown and strictly enforced quarantine of much of northern Italy, where schools, shopping malls, concert halls, bars, restaurants, football grounds are all closed in an effort to contain the spread of the virus, it has continued to infect hundreds of people.
Even with many other measures in place, the death rate has continued to rise, with a 25% surge in the infection rate across Europe being reported.
That is proof that these measures are not working or fit for purpose.
The UK has so far been left relatively unscathed, although one Briton has died after being infected on board the Diamond Princess cruise ship while berthed in Japan.
However, we are by no means immune to coronavirus, with 19 infected people in quarantine and receiving medical care, a figure that is set to rise dramatically over the coming weeks and put our struggling NHS under even more stress.
And of course let's not forget those other UK tourists who were recently trapped in their cabins on the cruise liner.
Or the holidaymakers in Tenerife, locked up in their hotel bedrooms, imprisoned, again through no fault of their own, after another hotel resident was found to be infected.
Harrowing stuff, especially when you hear the virus-hit hotel has no soap or hand sanitiser in the loos, that trapped guests are having to share buffet food and, despite reassurances from the Spanish and UK authorities that they will soon be sent home and with some already leaving, no date has yet been set for the rest.
But given that the strict containment and quarantine measures, have ultimately failed to isolate and contain the spread, should our governing authorities not quietly accept there is not a lot they can do about its spread until a vaccine is available?
And shouldn't they resist the World Health Organisation's demands that they "act aggressively" in the event of a small outbreak, a disproportionate but ruinous overreaction that does nothing but spread yet more panic?
Unlike sci-fi writers Dean Koontz, who wrote about a dangerous disease called Wuhan-400 in a novel, or Sylvia Browne who predicted a global outbreak of a pneumonia-like illness in another, I'm no soothsayer.
But, if coronavirus does get a grip in the UK, the economic devastation that could follow any containment measures might make the last recession in 2008 look like a walk in the park.
Only you probably won't be allowed outside to even take a stroll, as everything from shopping to sporting events, eating out to going to the cinema, could all be prohibited as the authorities struggle to contain the spread with ever tougher measures. Let us first take a breath, through a face mask or not, and ensure our reaction does not outweigh the risks.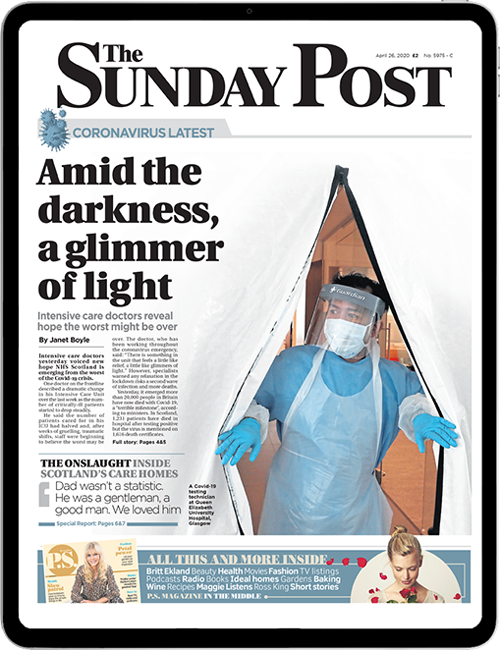 Enjoy the convenience of having The Sunday Post delivered as a digital ePaper straight to your smartphone, tablet or computer.
Subscribe for only £5.49 a month and enjoy all the benefits of the printed paper as a digital replica.
Subscribe