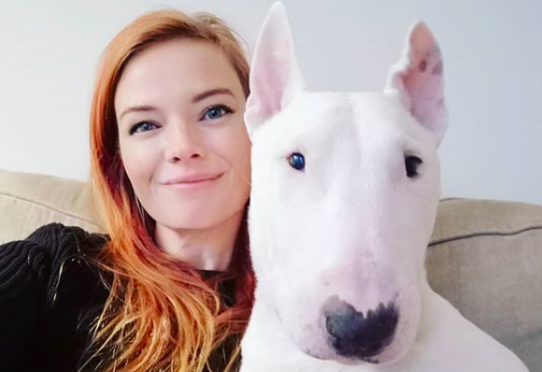 A grateful owner has revealed how her dog needed two ­lifesaving blood transfusions after eating ­fibreglass from a skip.
Emily Devine, from Maybole in Ayrshire, feared English bull terrier Kasper was going to die, even after he was rushed to the vets.
But round-the-clock intensive care at a leading pet emergency hospital in Glasgow, and a potentially risky second blood transfusion, saved the day. It meant graphic designer Emily, 43, was able to give her nine-year-old pet a huge hug when she welcomed him back home against all the odds.
Emily and husband Craig had been woken at 4am by the sound of Kasper being violently ill.
"He was lying with no strength to get up and there was blood all over the kitchen floor," said Emily, whose other bull terrier, Luna, was thankfully unaffected.
"It's still a mystery, but we'd been having some work done and there was a skip that had fibreglass insulation. We think it may have been that. We phoned our vet who met us at the surgery in the early hours and gave him an anti-sickness shot.
"We went back when the ­surgery opened and blood tests showed he was really anaemic and, because he was obviously bleeding internally, he needed a transfusion.
"A donor was found and that pretty much brought Kasper back to life. He was stable enough for us to make the drive to the Vets Now hospital where he could receive intensive treatment."
Emily had braced herself for the worst possible news. "I really thought that was the last time I was going to see Kasper," she said.
To complicate matters, Kasper has a lifelong fear of vets following a bad experience as a puppy.
"Kasper wouldn't tolerate any examination," said vet Alison Robertson. "We had to sedate him. We found foreign material that corroborated the suspicion it could be fibreglass.
"Although there was no ­obstruction, continued bleeding meant his anaemia was getting worse. We decided he needed another transfusion."
Emily then took Kasper home but ­continued the round-the-clock care. She said: "It took a few days, but now he's completely back to his old self."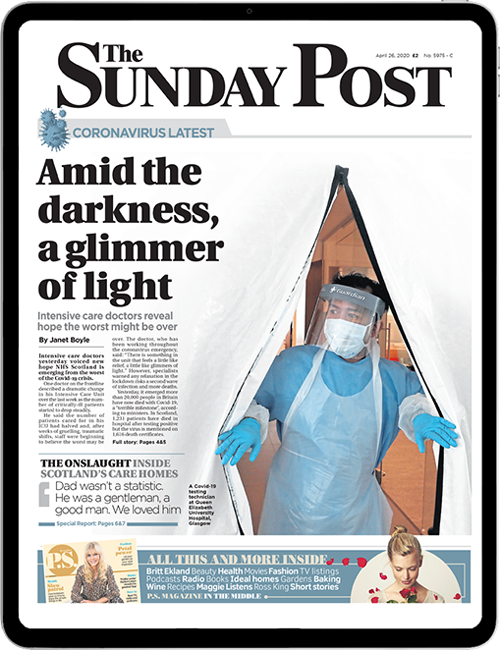 Enjoy the convenience of having The Sunday Post delivered as a digital ePaper straight to your smartphone, tablet or computer.
Subscribe for only £5.49 a month and enjoy all the benefits of the printed paper as a digital replica.
Subscribe