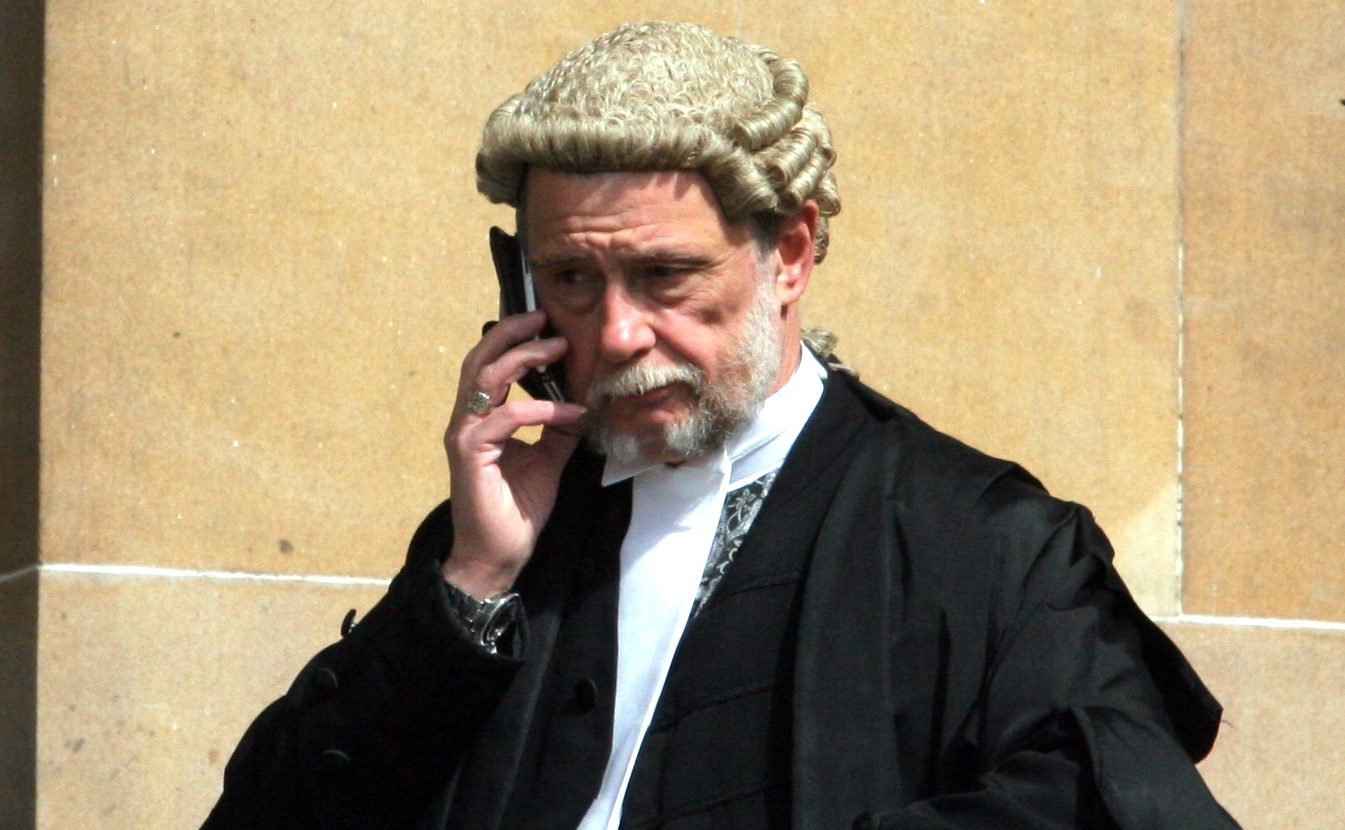 HE won the Old Firm derby.
Yet as far as Scotland's top criminal defender is concerned, the jury is still out on Steven Gerrard.
Donald Findlay QC, the flamboyant former Rangers vice-chairman who now heads the board of his home-town club, Cowdenbeath, voiced what was arguably the majority view at the time of Gerrard's appointment back in May.
He described the move as a gamble.
Eight months on – and with the afterglow of victory over Celtic and the Light Blues' position joint top of the league warming supporters unable to follow their favourites in chasing the winter sun – it is a more unorthodox position to hold.
It is, nevertheless, one which Findlay, who has represented some of the country's most-notorious figures in the law courts, continues to argue with conviction.
"It was a gamble for both of them, both for Mr Gerrard and the club," said Findlay as he looked ahead to the visit of Rangers to Central Park in the Scottish Cup on Friday night.
"It hasn't worked yet, and it hasn't failed yet.
"I don't see much of Rangers live, and haven't met Mr Gerrard in person yet. But he does strike me as a very professional man.
"You look at how he conducts himself, and he has gone about his business in a way which I think is quite admirable.
"I think on occasions where he has not got it quite right, he has been man enough to say, 'I didn't get it right, but I will learn from it'.
"That has impressed me.
"However, he hasn't won anything yet and, I am sorry, but that is the acid test.
"Until he wins something, it doesn't count for anything in my book.
"He has impressed, but until he gets a trophy he hasn't done anything, I am afraid.
"Have I seen enough to think he might do so? Not yet.
"I certainly think that he can win the league with Rangers. But I am not, by any stretch of the imagination, convinced that he will.
"I think we may know more by the end of this transfer window when we see how much Celtic dip into their cash resources, and see who they bring in."
The Hoops have already been busy in that department, signing Scotland's £15-million man, Oliver Burke, from West Brom, and Timothy Weah from Paris Saint-Germain, both on loan.
In addition, relatively unknown Ivory Coast striker, Vakoun Issuof Bayo, has joined from  Dunajska Streda in Slovakia.
Across the city, Gerrard has made headlines with the signings of Jermain Defoe and Steven Davis, with the hope they are the vital pieces in the title-winning jigsaw.
On the former in particular, Findlay is sceptical.
"Yes, Rangers have already brought in Mr Defoe," he remarked.
"He is a nice, big name to get, but the man is 36 years old.
"If Celtic bring in a couple of top-quality, active players if you like, that could make a difference.
"So the rest of January will be interesting."
A vocal critic of the current Rangers board – and in particular of chairman Dave King in the past – the 67-year-old is cool on the idea that the directors, through their recruitment of Gerrard, have successfully raised the club's profile in the UK and in the wider world.
"I don't see that at all," Findlay insisted.
"Rangers are Rangers and are way bigger than Steven Gerrard, or anybody for that matter.
"There is no manager out there anywhere – not even Pep Guardiola – who is bigger than Rangers.
"That is just the way it is.
"Rangers and Celtic are national institutions and a big, big part of Scottish culture.
"What they bring to the Scottish economy is huge.
"They make an enormous contribution, and I think it is better for the game if they are genuinely competing for titles against one another.
"In terms of the Rangers board, my opinion hasn't changed.
"They are not the people who should be in charge of Rangers, but there you are. I am sure Mr King likes me as much as I like him."
While Findlay has issues with the men at the top at Ibrox and remains to be convinced by the manager – at the time of Gerrard's appointment, he  said he would have favoured the experience of Burnley's Sean Dyche or Eddie Howe of Bournemouth – he retains a considerable affection for the club itself.
The end of his own time at Ibrox, back in 1999, was not due to any disaffection with how things were being run by Sir David Murray, but instead as the result of a scandal.
Findlay had been filmed singing a sectarian song at a Rangers supporters club in the wake of the Scottish Cup Final win over Celtic, when Rod Wallace's goal had clinched the domestic Treble.
"It is 20 years since I was there, and it doesn't feel like it," he said, smiling wryly at the thought.
"Sometimes, when I think back, I think, 'Yes, it feels like 20 years'. But in other moments, you think, 'Gosh, was it really so long ago?'.
"I still remember fondly the great days that we had, until I meet with some of the old players, and think: 'Do I look as old you do?' And those are the players!
"I enjoyed it all – even the banter with the opposition fans, and there was plenty of that.
"In this life, you are not allowed to give it out unless you are prepared to take it, and I was always quite happy to take it and hand it back, and vice versa."
The relish in his voice is unmistakable. Would Findlay go back if he could?
"Well, the world is a very different place now to what it was 20 years ago," he said.
"I actually said something to a group of young lawyers I was talking to not so long ago.
"I was trying to find a way of expressing what I was thinking to them, and the point I made was that they are not growing up in my world – I am growing old in theirs.
"This is now their world. It is their generation which has to decide what kind of a world they want and how they want to do things.
"And we have to get on with it and accept it, whether we like it or not, because the world has changed and will continue to do so.
"It is not going to go back; it is not going to U-turn. It is now what it is.
"But when Rangers is in your blood, it is always in your blood."
As such, the Ibrox outfit's time in the lower divisions made for tough viewing for Findlay, who got a close up when the pair were together in the Championship in 2014-15.
Times change, and Cowdenbeath currently play their football in League Two, Scotland's bottom tier.
It could be worse. Had they not managed to see off Cove Rangers in the pyramid play-offs in the summer, they would have dropped out of the leagues altogether.
"It is going to be a big, big day for the club," said Findlay, looking ahead to Friday night's Cup tie at Central Park, which is being shown live on Premier Sports.
"Of course, the money from the tie will help us for now, and beyond. But the thing is the game, and Rangers coming here to play a game.
"Any Premier League team coming here to play is good for the club. Especially Rangers or Celtic, because they are the two big teams.
"And Rangers are now getting back to being the Rangers of old.
"They are not there by any stretch of the imagination – but they are getting there.
"So Mr Gerrard coming here with his team, yeah, it will be a good day for us.
"I am sure they will be hoping to get away with a draw – if they can manage it!"
A mischievous smile plays on the lips of the Cowdenbeath chairman after he delivers the line to flag up the fact he is joking.
He may no longer be in football's spotlight but, as his Gerrard verdict illustrates, Donald Findlay QC is a man still very much happy to dish it out, and happy to see what comes his way in return.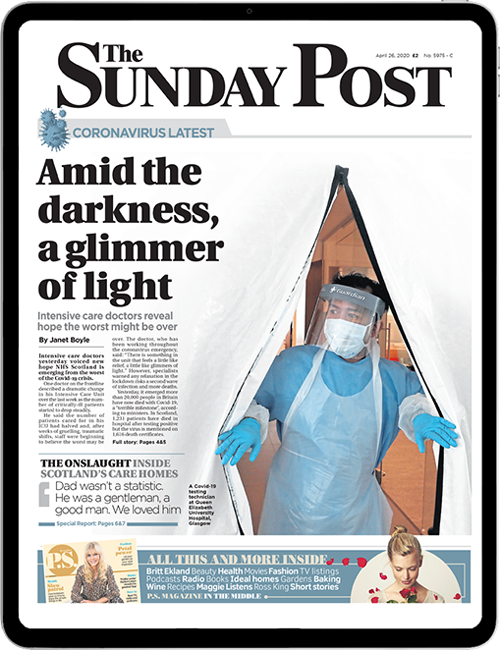 Enjoy the convenience of having The Sunday Post delivered as a digital ePaper straight to your smartphone, tablet or computer.
Subscribe for only £5.49 a month and enjoy all the benefits of the printed paper as a digital replica.
Subscribe