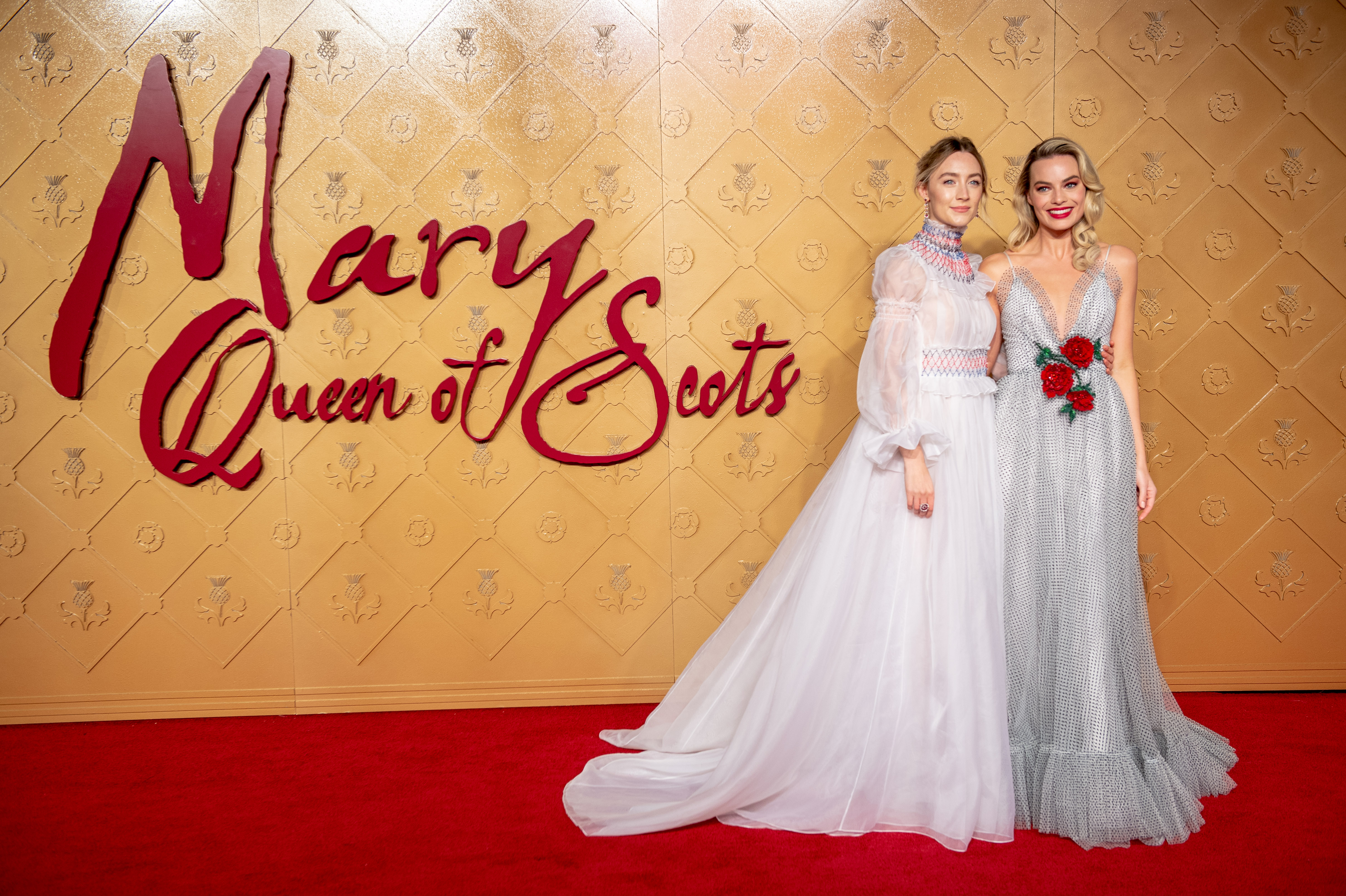 A STRONG woman fighting for her place in the world, Mary Queen of Scots remains an iconic figure more than 400 years after her death.
She remains one of most fascinating and controversial figures in British history and her life and turbulent times are, once again, to be framed on the big screen.
Acclaimed actress Saoirse Ronan plays Mary in a new big-budget drama released on Friday charting her torturous relationship with her cousin Queen Elizabeth I, played by Margot Robbie, and the web of power and politics entwining Scotland and England in the last half of the 16th Century.
Along with Oscar-tipped The Favourite, another historical drama, it's part of a recent trend of films starring powerful women.
But was Mary Queen of Scots ever a feminist?
Liz Lochhead wrote the multiple-award winning play Mary Queen of Scots Got Her Head Chopped Off in 1987 and remains fascinated by Mary's enduring appeal.
She said: "It's such an interesting story because it's not just about one woman. It's about Mary and Elizabeth.
"It was an interesting accident of history that there were two queens on the one green island at the same time.
"They were strong female characters, but each did things in their own way.
"One of them had one way of trying to keep her power – Elizabeth pretended she was going to marry and have children.
"Meanwhile Mary tried to have the normal romantic life of a woman and have children. That was her approach.
"You have to consider Mary and Elizabeth both knew that, if either had a male heir, then their life was in danger because someone could seize that child.
"It's fascinating to think of how these women approached a problem men didn't face in their own different ways.
"And of course the irony of history is that Elizabeth wanted to produce a male heir but it was Mary's son who ended up on the throne of England and Scotland.
"The real tragedy for me is that the beautiful red-haired women are fighting each other! They were the Bette Davis and Joan Crawford of their day."
To Liz, Scotland's former Makar, the national poet, Mary Queen of Scots, who was beheaded in 1589, is part of a trend for showing more complicated, powerful women on screen.
"It's interesting there's a trend for movies with strong female characters like this and The Favourite," she said. "These films were already in production before things like #MeToo happened so we were moving towards this anyway.
"There is a swing towards these stories about women being told, but it's interesting in the way powerful women are shown now.
"There used to always be a sense that strong female leads – especially characters like queens – are wicked women. I've not seen it but in this film I think Elizabeth will be demonised, which is easy to do – she was quite mad but also quite clever.
"Mary Queen of Scots meanwhile is such a timeless character, I'm not surprised they've made a film about her. There have been literally hundreds of plays, novels and even operas about her. It's such a tragic story.
"She belongs as much to myth as history. She's important to us on a cultural level. She's almost akin to a character like Frankenstein's monster, she exists on that level."
Mary Queen of Scots is directed by Josie Rourke in her first film and, according to Liz, women can bring a fresh perspective to tales we may think we know.
"In general, I think women dramatists are more interested in internal conflicts as much as they are about characters in conflict with each other," she says.
"For many female writers, they show women having arguments with themselves, and that for me could reflect the lack of power women have in real life.
"It shows maybe how women are more likely to doubt themselves, and doubting their right to even speak up for themselves.
"And that has been seen with what's been going on in Hollywood recently – women doubted they even had the right to speak out against sexual predators."
Whereas male audiences were once sceptical of films starring women, Liz says that outdated attitude is beginning to be left behind.
"Nowadays men are more interested in their feminine side," she explained. "That's happened during my lifetime.
"Men are less threatened by women like Mary and Elizabeth, whereas before they were a bit afraid. We're all interested in stories that appeal to bits of ourselves."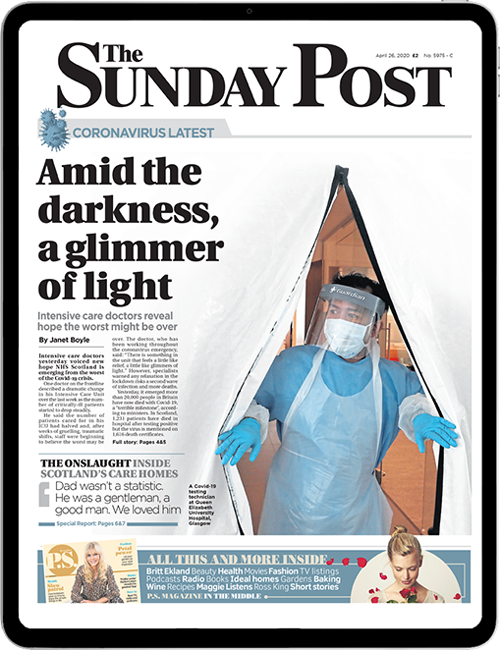 Enjoy the convenience of having The Sunday Post delivered as a digital ePaper straight to your smartphone, tablet or computer.
Subscribe for only £5.49 a month and enjoy all the benefits of the printed paper as a digital replica.
Subscribe