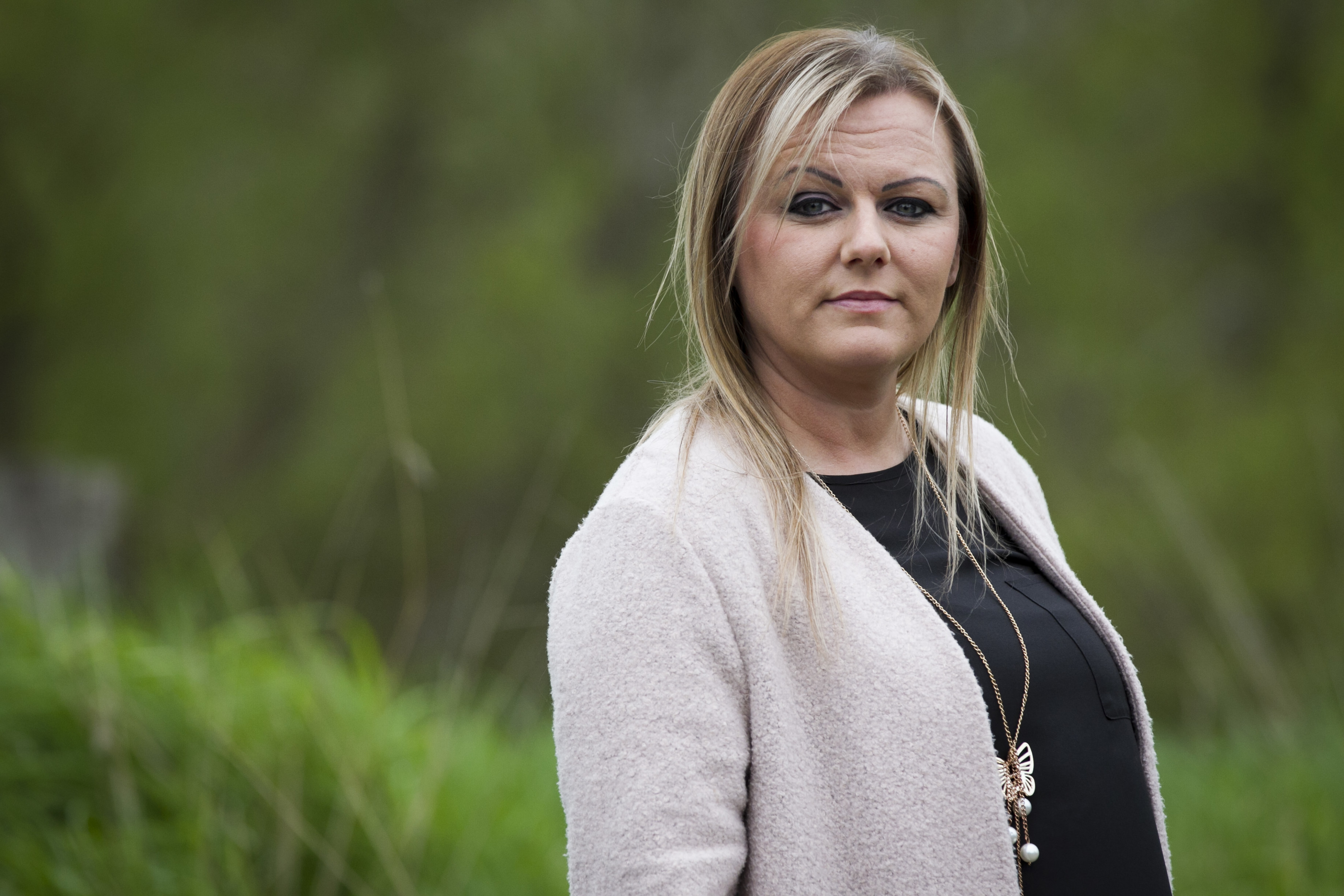 SERIOUSLY-ILL patients are risking their lives buying drugs online after pharmaceutical companies hiked the price paid by NHS Scotland, we can reveal.
The Sunday Post has spoken to a number of patients going online to buy drugs that are no longer prescribed by their doctor because of the cost.
They say cheaper alternatives now being offered to them on the NHS are not as effective in treating their often debilitating conditions and they have been left with no option.
Leading doctors yesterday voiced concern and warned that patients were putting themselves and their health at risk.
Dr John Ip, a Paisley GP and director of the Glasgow Local Medical Committee, said: "Patients turning to the internet is not a happy situation.
"It's not the safest way to access prescription drugs because it's hard to check their safety.
"But it's happening because of the huge drugs price hikes.
"If patients need certain drugs, they should be prescribed them.
"There have been price hikes in drugs which are hugely unfair to patients.
"This is something the government needs to address."
The Sunday Post View: Drug price rises are a bitter pill for patients to swallow
NHS Scotland's bill for medicines rose by 22% in the four years to 2016 to £1.67 billion while pharmaceutical companies have been accused of taking drugs off the market and relaunching them with a new name and a higher price.
Drugs price watchdog, pharmacist Ben Merriman, has been following drug price hikes since 2012.
He said: "Some of the rises have been shocking.
"This is done by drug companies rebranding.
"The practice is still going on and it's a big issue – costing the NHS hundreds of millions of pounds a year."
Drugs being most commonly bought from abroad include those used to treat thyroid problems, those used in the treatment of epilepsy and some drugs used to treat depression.
The disease hypothyroidism is suffered mainly by women and is a disorder which occurs when the immune system produces antibodies that attack its own tissues and involves the thyroid gland.
The price of T3, also known as Liothyronine, has increased rapidly in the last decade.
Scottish health boards have been trying to reduce the number of T3 prescriptions and are instead replacing it with a cheaper alternative, T4.
But patients have complained it is not as effective.
Dr Anthony Toft, an expert in diseases such as thyroid problems and former president of The Royal College of Physicians of Edinburgh, said: "There is a danger to buying online because it is not easy to check how reputable the source is.
"T3 is the proper drug for some patients with hypothyroidism.
"This is evidence which goes back to the discovery of its use in 1890.
"The price increases by drug companies is callous and the government is going along with it.
"The drugs cost pennies to make.
"Questions need to be raised about why this is happening and why is being allowed to continue."
---
The escalating cost of pills
T3/Liothyronine for hypothyroidism
In 2006, one tablet cost the NHS 15p, in 2016 it was £9.11
Ethosuximide for epilepsy
One capsule cost 9p in 2006, but £1.89 in 2016
Dicycloverine Hydrochloride for irritable bowel
In 2006m 100ml of the syrup cost £1.62 in 2006 but cost £142 10 years later
Hydrocortisone tablets for autoimmune conditions
In 2006, one tablet cost 2p but by 2016 cost £2.63
Chlorthalidone tablets for high blood pressure
In 2006, one tablet cost 5p, in 2016 it cost £3.03
Diconal tablets for pain relief
In 2006 one tablet cost 17p, but by 2016, it cost £7.10
---
Other leading doctors voiced concern at patients going online.
Dr Alan McDevitt, chairman of the British Medical Association Scotland's GP committee, said: "You have to know who is at the other end of the website.
"There are dangers to buying online and you just don't know what you are buying.
"The drugs may not be effective or may not contain what they say they do."
Aberdeen GP Dr Alasdair Forbes, deputy policy chairman at the Royal College of General Practitioners Scotland, echoed concerns. He said: "It is incredibly concerning to hear reports of patients buying prescription drugs online given that there are minimal security checks in place for these websites.
"We recognise that buying medication online seems like a convenient option for patients, but it is not without risk.
"Buying prescription drugs online, without appropriate health checks in place, and without decisions being made by someone who doesn't have access to their relevant medical history poses a very real threat to patient safety.
"There is also no way of patients knowing that what they are buying is what they think it is."
Children's epilepsy experts are also worried over the soaring price of anticonvulsant drugs.
A commonly used one, Ethosuximide, has soared from 9p per 250mg capsule in 2006 to £1.89 per capsule in 2016/17.
Epilepsy Scotland said: "Neurologists have raised issues.
"They say that they are managing to keep prescribing it to children but fear they may be asked to reconsider in future.
"The cost has skyrocketed in price.
"It is not easy to change a child's drugs because new ones may not control their seizures."
Last November the Competition and Markets Authority (CMA) said it had provisionally found that Concordia had "abused its dominant position to overcharge the NHS" by hiking the price of T3 or Liothyronine between 2007 and 2017.
A spokesman for Concordia, makers of T3, responded by saying: "We do not believe that competition law has been infringed.
"The pricing of Liothyronine has been conducted openly and transparently with the Department of Health in the UK over a period of 10 years.
"Over that time, significant investment has been made in this medicine to ensure its continued availability for patients in the UK, to the specifications required by the Medicines and Healthcare products Regulatory Agency in the UK."
The British Generic Manufacturers Association said: "The UK benefits from one of the most competitive generic medicines markets in Europe, delivering some of the lowest prices available.
"Generic competition saves the NHS more than £13bn every year, increasing access by allowing more patients to be treated as a result.
"Allowing flexibility of pricing ensures that the market attracts numerous suppliers, which in turn maintains downward pressure on prices as manufacturers compete for market share.
"Prices of generic medicines, many of which are used in high volumes by the NHS and supplied for very low cost, are controlled by competition."
The cost of the drugs to the NHS is expected to rise by more than 10% over the next three years.
One of the most expensive areas is medicines for very rare conditions but more of those drugs are being approved for use.
Between May 2014 and March 2016, the Scottish Medicine Consortium approved 75% of medicines used to treat very rare illnesses.
This compares to 48% of medicines for rare conditions approved between 2011-13.
Pamela's story: I bought a year's supply from Turkey… what else was I supposed to do?
Pamela Risk won her battle to get T3 for her low thyroid function but was twice told it would be stopped.
"I knew I would deteriorate badly on the cheaper T4 drug and bought a supply online," said Pamela, 35, from Falkirk.
"I keep it as a back-up should I ever be denied the drug.
"Without it, I feel hugely exhausted and could sleep up to 17 hours a day.
"I was diagnosed in September 2016, but did not get T3 until July 2017 and was then taken off it and put on a cheaper drug, T4.
"I began to deteriorate and paid £1,000 for a private assessment and blood tests.
"I was then put back on the drug but have been taken off it again since and had to fight to get it reinstated.
"I bought a year's supply of T3 from an online drugs site in Turkey for £8.58.
"It's far from ideal but what else can I do?
"It's shocking that drug companies have been allowed to do this.
"Guidelines need tightened up immediately.
"Without it I feel hugely exhausted, unable to concentrate and very cold.
"I had to spend £1,000 on a private endocrinologist and blood tests to prove I needed T3.
"Other people are buying it from abroad after being denied the drug.
"I've been contacted by several who do.
"No one would choose to buy drugs online but they are left with no choice."
Deborah's story: I'm not doing this by choice, it's desperation
Mum-of-three Deborah Robertson says she was forced to turn to the internet for vital drugs for her thyroid illness.
The 42-year-old from Aberdeen says she buys prescriptions from a website as her health board, NHS Grampian, refuse to prescribe it.
The price to the NHS has risen from £48 to £280.
Deborah has been on drug T3 for a low thyroid function.
She took ill in the US where she lived when her husband worked in his oil job. But when she moved back home to Scotland she was denied the drug.
Deborah said: "I returned to Aberdeen from the US in 2016 and asked to be prescribed the drug but was told I could only get the cheaper T4 version.
"I take T4 and T3. They wanted to withdraw the T3.
"I cannot thrive on T4 alone. It would leave me hugely exhausted and struggling to cope with three children.
"I pleaded with the health board but when I asked again for T3 I was informed they would not prescribe it.
"It was then I told my GP l would buy it online and she said agreed to monitor me. I do my best to seek out a reliable source and hope it's safe.
"It's a chance I have to take.
"I buy 300 tablets of 25mcg for £75 from a pharmacy in North America. I've taken them since 2016.
"I am not doing this by choice but through desperation."
NHS Grampian said: "We cannot discuss individual patients."
'Patients who need it, need to get it' – Elaine Smith MSP
MSP Elaine Smith is another of the 100,000 Scots, almost all women, with an underactive thyroid.
She won her fight to get the T3 drug which eases the symptoms of the debilitating condition but lives in fear of it being taken from her.
"I dread losing access to T3," she said. "I am worried sick that it will be taken from me.
"Without it, I know I will become seriously ill, or worse.
"I was in a wheelchair before I went on it. The feeling of exhaustion, brain fog and depression was overwhelming.
"I was so ill at one point, I collapsed at home and was found on the floor by my family."
Elaine, 55, started to develop symptoms in her mid-20s.
But it was not until she was 31 that the diagnosis came for a test for debilitating thyroid condition. It emerged in tests for fertility issues. Treatment allowed her to have her son, now 22.
She remained well until 2005 when she developed dizzy spells, exhaustion, headaches and hair loss.
She was signed off sick from her job as an MSP after collapsing at the Scottish Parliament in 2009.
"I can understand why some women buy T3 online," she added.
"But the drug should be available to those who need it."
Pharma firms' price rises weighing on NHS budgets
by Andrew Picken
The soaring cost of medicines is outstripping the growth in funding for Scotland's health service, experts have warned.
Spending on the NHS north of the border will hit £13 billion a year by 2019, up by £2bn – allowing for inflation – from a decade ago.
However, along with a growing elderly population and soaring demand for services, the cost of medicines is dwarfing the increased funding for the NHS.
Analysis by the charity Healthcare Financial Management Association (HFMA) shows all hospital costs in 2015/16 rose by 3.9%, but hospital drugs costs rose 8.2%.
HFMA warns Scotland's annual £1.67bn drugs budget is set to continue to soar.
A spokeswoman said: "If growth continues at this rate then an increasing proportion of healthcare expenditure will need to be on medicines, and savings will have to be found elsewhere.
"As well as the general risk due to rising medicines costs, there are some specific financial risks associated with very rare and end-of-life conditions medicines because of their relatively high cost and high acceptance rates."
According to its analysis, growth in the cost of hospital drugs is likely to be 10.2% over the next three years.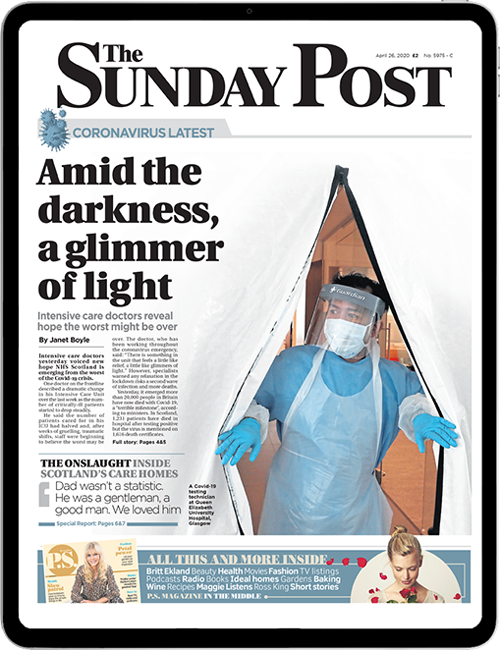 Enjoy the convenience of having The Sunday Post delivered as a digital ePaper straight to your smartphone, tablet or computer.
Subscribe for only £5.49 a month and enjoy all the benefits of the printed paper as a digital replica.
Subscribe