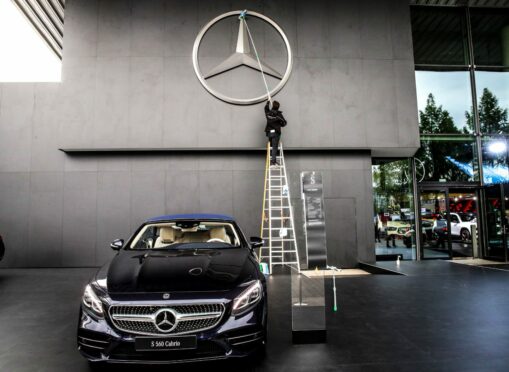 More than 12,000 Scots drivers have now joined a £50 million class action against car makers after the Dieselgate scandal, we can reveal.
A landmark lawsuit involving 8,000 owners of Volkswagen cars, which includes VW, Audi, Seat and Skoda, has now been bolstered by 4,000 claims from Mercedes owners after the authorities in Germany found the firm also installed cheating software in engines that limited readings during emissions tests.
The Mercedes claims, involving vehicles bought between 2008 and 2018, are similar to those against VW that, without the cheat device, the car's performance will drop and the customer will lose out on resale value.
With compensation potentially reaching up to £4,000 in each case, the total value of the two group lawsuits could exceed £50 million.
The drivers are now pursuing the first Group Proceedings litigation in Scottish legal history following a change in the law three years ago to formally allow such class actions. The case is due at the Court of Session in Edinburgh for a key hearing next month to establish how it will proceed.
Solicitor Advocate Patrick McGuire, a partner with Thompsons, said: "We alone have recently gone over 2,000 for the number of accepted cases of Mercedes drivers in Scotland. We are working through many more potential cases.
"The cases are continuing to flood in, people are coming forward and this is not going to go away. Mercedes drivers are very angry about this. It's arguably the most famous car marque in the world, with unprecedented Formula 1 victories, and yet corporate greed resulted in them installing cheat devices to con ordinary people who thought they could trust a badge as famous as Mercedes.
"We have now formally intimated claims on behalf of these clients and are in correspondence with Mercedes' solicitors. It is inevitable we will see group proceedings being raised on behalf of the Mercedes claimants early next year.
"We are also part of a group of solicitors working on cases against Volkswagen Group. We are making positive progress and the case is before the court on December 16 when we expect the court to set out questions on which it requires evidence and legal submission."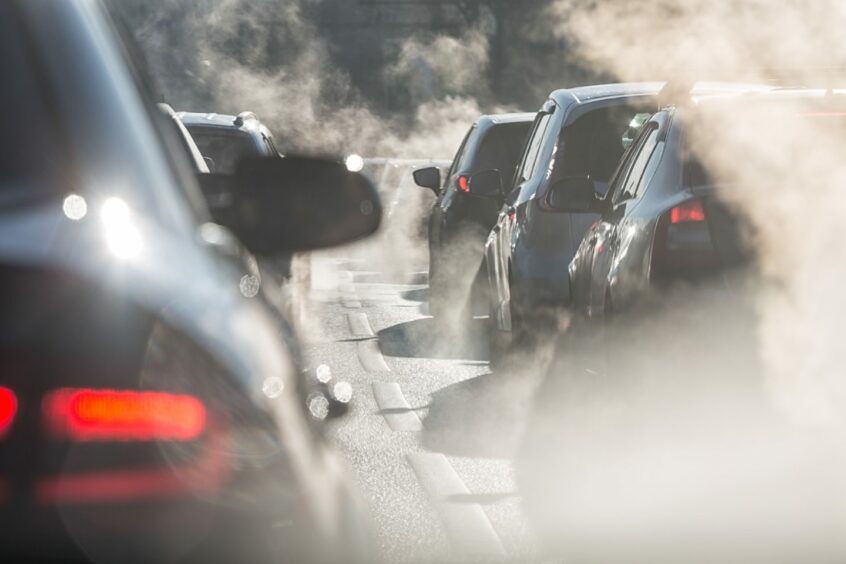 A steering group of Scots solicitors involved in both cases has been formed and is understood to now represent around 8,000 clients over VW and more than 4,000 over Mercedes.
Stuart Cochran, of Slater and Gordon solicitors in Edinburgh, part of the group, said: "In the VW case, sadly, they are not moving quickly to resolve this and are digging their heels in despite having lost virtually every court action that's been raised across the world on this.
"We are continuing various investigations over the cheat devices used and would like to think that common sense would prevail, and Volkswagen would do the right thing, but we are not yet seeing any signs of that either in Scotland or in cases south of the border, despite claims having been settled in other parts of the world such as the US, Canada and Australia.
"VW have also paid out significant sums in Germany. We are pushing for VW to be brought to task and do the right thing. We are going to fight on for customers who bought vehicles in good faith.
"We have also now intimated a claim against Mercedes and represent over 2,000 cases so it's also a large number of consumers who have been affected over that."
In 2017, despite paying out billions of pounds to settle claims in the US, Volkswagen's UK boss Paul Willis said there was "no legal basis" for similar claims in Britain.
He insisted to MPs on the Transport Select Committee that the company did not set up cars to cheat emissions regulations but he faced criticism for failing to give straight answers, claiming he could not recall certain things and using phrases such as "to the best of my knowledge".
In the wake of Dieselgate, VW embarked on a programme of offering to carry out free changes, which it refers to as a service action, for affected EA189 engines and Volkswagen UK's website has a page featuring advice running to almost 3,000 words on the issue. It states: "Every single customer is important to us.
"The EA189 service action is about much more than just engines. It is about every single customer. That's why we have so far successfully updated over eight hundred thousand Volkswagen vehicles.
"This is not a mandatory safety recall in the UK but is a voluntary service action.
"The purpose and rationale for the technical measures was to remove any possible concern that the vehicles did not meet the relevant legislative requirements."
The case against Mercedes is set to concentrate on claims made about its AdBlue technology which it claimed would reduce emissions to create the firm's "cleanest diesel cars ever". Sources have suggested that because of the marque's premium image, the potential impact on value and the fix that's required, compensation could run to many thousands of pounds in each case.
Mercedes-Benz UK said: "We consider the claims made against our company to be unfounded and will defend ourselves with the necessary legal means. We believe the emissions control software used in our vehicles was and is both technically and legally justifiable."
It is understood parent company Daimler has filed objections against the German Federal Motor Transport Authority's recall orders regarding diesel exhaust emissions and these objection proceedings are ongoing.
Volkswagen said: "We maintain there is no legal basis for these claims and that it is not liable to Scottish pursuers as alleged. Scottish customers have not suffered any loss or damage and are, therefore, not entitled to compensation. Each jurisdiction is unique and has little legal bearing on a case in another country, and Volkswagen Group will robustly defend itself against any litigation in Scotland."
Worldwide VW has already paid out £26bn in fines and civil settlements
Volkswagen announced six years ago that 11 million of its diesel vehicles worldwide, including almost 1.2 million in the UK, were implicated in Dieselgate, prompting court cases around the world.
The scandal has seen VW pay out more than £26 billion in fines, recall costs and civil settlements, and led to criminal charges by German prosecutors against current and former senior employees.
Compensation worth around £7.5bn has been paid in the US where the claims first emerged.
Regulators discovered certain vehicles were fitted with a software that would ensure their diesel engines performed differently when they sensed the car was being tested in a lab, allegedly allowing VW to claim the cars had better green credentials than was actually the case.
While the company has paid out to owners in the US and elsewhere, it has insisted there is "no legal basis" for similar payouts in Britain.
As the impasse continues, Judge Lord Ericht granted permission in April at the Court of Session in Edinburgh for Scots claims against VW to proceed.
In a ruling relating to around 90,000 owners suing VW, Audi, Seat and Skoda in England and Wales, Mr Justice Waksman in the High Court in London found last year that software had been installed to cheat emissions tests and was a "defeat device".
This meant that the vehicles were emitting up to 40 times the legal limit of nitrogen dioxide. He said he was "far from alone in this conclusion", referring to decisions reached in other jurisdictions. In August, Volkswagen lost an appeal over that ruling.
How 8,000 cases in Scotland were rolled into one
Solicitor Advocate Patrick McGuire said: "Scotland's new Group Proceedings litigation is similar to what is commonly referred to as a class action.
"It allows victims of mass wrongs to band together and seek compensation in an efficient way and in a way which I believe would simply not have been possible before.
"Taking the VW case, the first such case in Scotland, it would have simply been impractical to take forward 8,000 individual cases against the company and none of the victims would have been able to obtain compensation.
"This example is the first of, I expect, many such cases in Scotland involving mass wrongs. Prior to this, we would lodge cases individually then one or two might be raised as, in effect, test cases which could result in the others following suit.
"That could work for dozens or even hundreds of cases, albeit it's impractical, but it would be very difficult for cases of the magnitude of VW."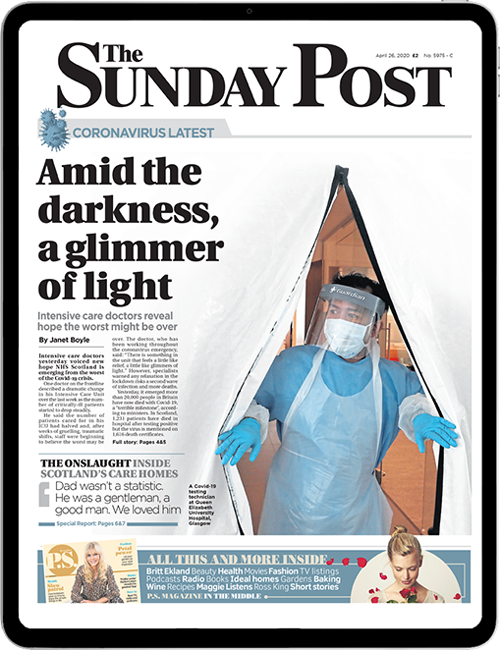 Enjoy the convenience of having The Sunday Post delivered as a digital ePaper straight to your smartphone, tablet or computer.
Subscribe for only £5.49 a month and enjoy all the benefits of the printed paper as a digital replica.
Subscribe