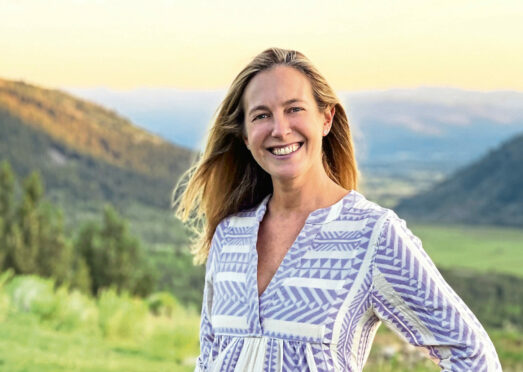 The woman behind the explosive best-selling novel The Devil Wears Prada doesn't have a wardrobe full of designer clothes and admits she opts for quantity over quality.
Opening up about her life since the runaway success of the debut book of 18 years ago that went on to spawn the hit film adaptation starring Meryl Streep and Anne Hathaway, and was loosely based on her 10-month stint at American Vogue magazine as an assistant to editor-in-chief Anna Wintour, US-based author Lauren Weisberger reveals: "I do love shopping and clothes, but the designer aspect of it is not what does it for me. I'm more a quantity versus quality girl."
Speaking as the book is being made into a stage musical, opening in Chicago next year, with Sir Elton John writing the music, she admits: "I'm not super-fascinated by the industry insider stuff any more."
Similarly, she says her latest offerng Where The Grass Is Green – set around elite education and a college admissions scandal – is the antithesis of her own academic experience. The daughter of a teacher, she went to state school – known as public school in America.
And she has chosen not to send her son or daughter to private school. "That was important to me," she says.
"I was a product of public schools, my husband was a product of public schools and both of our mothers were public high school teachers for 30 years."
Despite her monumental success, the 44-year-old writer clearly has her feet firmly on the ground.
She says of her debut: "It's still incredible to me how all that went down. It's so cool that it still feels relevant. And now they're making this play of it. Elton John has already written all of the music, which is wild."
A variety of novels have followed with various backdrops – tennis, the New York public relations world, the horrors of turning 30 – while her latest, Where The Grass Is Green, was completed during lockdown at her home in Connecticut, where she lives with her husband and their two children, aged 10 and nine.
The story revolves around two sisters, Skye and Peyton, one a successful TV news anchor, whose glamorous lifestyle is upturned when her husband is arrested for a college admissions scandal in which he allegedly tried to buy their daughter Max's place in Princeton.
Her polar-opposite sister, Skye, is happily married and raising her adopted daughter in a suburban town called Paradise, but soon finds her life is also affected by the ripple effects of the scandal.
"Overall, the book is a 'sisters' book," says Weisberger, 44, "but specifically about the college admissions scandal which, when it happened, I found absolutely fascinating.
"We all know it's wrong when you pose your child on a rowing machine and take pictures of them, applying them to college as rowers when they've never rowed in their lives. It's illegal, unethical and immoral. It's black and white.
"But there are so many shades of grey that happen and I was interested in exploring that."
The relationship between Skye and Peyton is based largely on Weisberger's relationship with her younger sister, Dana, a therapist.
They are extremely close and live near to each other and their children are also close.
"The way they communicate is identical to the way Dana and I speak to each other – brutal, no-holds-barred, no filter. We tell it how it is."
Lauren Weisberger, Where The Grass Is Green, HarperCollins, £12.99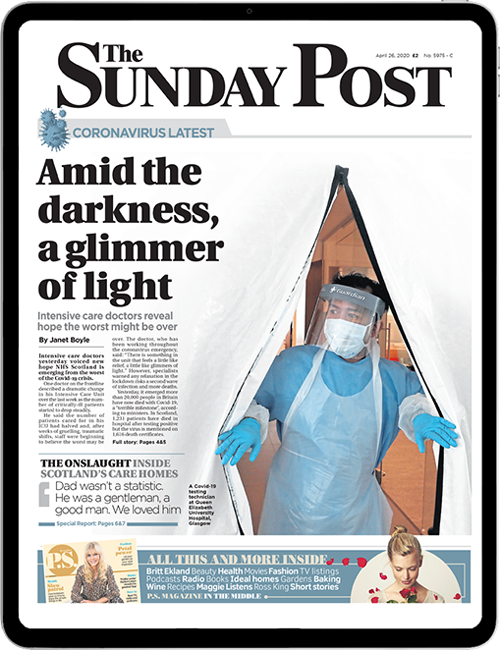 Enjoy the convenience of having The Sunday Post delivered as a digital ePaper straight to your smartphone, tablet or computer.
Subscribe for only £5.49 a month and enjoy all the benefits of the printed paper as a digital replica.
Subscribe