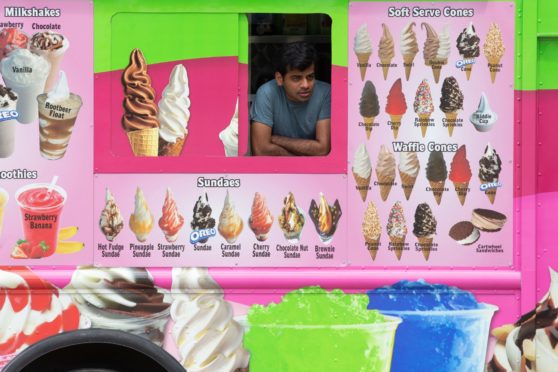 If you think your taste buds determine your favourite ice cream flavours, think again.
Food psychologist Greg Tucker believes it has more to do with your personality.
Here he tells Sally McDonald the Honest Truth about what your taste in ice cream says about the person you are.
---
Why is our taste for ice cream an indicator of personality?
Ice cream is one of the very few innate taste preferences that we, as humans, are born with.
Why is this?
The basic ice cream formulation of a vanillic dairy fat product that is highly sweetened and coats the mouth and throat is a pretty good description for breast milk. It is little wonder we have evolved to like that formulation. Just as a baby being fed leads to them being soothed, calmed and comforted, so these paired emotional benefits last into our consumption of ice cream.
What impact does this have in adulthood?
Eating ice cream changes the mood. It's a pleasure that soothes and cheers, a moment of indulgence that calms and rewards. There is a youthful exuberance associated with ice cream that lasts into adulthood as it is such a signifier of good times. Ice cream really is happy food! It is no surprise then that flavours build on ice cream's attributes to enhance and magnify some of the key emotional benefits. Our flavour choices reveal things about our mood and personality.
Are there any challenges to that premise?
Yes. It's better to avoid ice creams that boast a high sugar content. When you eat sugary food, you have "sugar costs", such as guilt, so having a sugar-free treat lets you lose yourself in the moment. There are a number of no-sugar formulations available such as that found in Wheyhey snacks and ice creams, which are protein rich and naturally sugar-free. The potential for feelings of guilt and excess to mar the enjoyment of the ice cream moment are eroded as the sweetness is delivered naturally..
Vanilla is a traditional favourite. What does it reveal?
Vanilla ice cream soothes and calms, restores and nourishes the body and the mood. A person who chooses this flavour is not seeking thrills and novelty, rather support and reassurance. Vanilla reflects values such as trustworthiness and reliability. Similarly a preference for hazelnut indicates an earthy, honest and wholesome personality, while those who enjoy the cinnamon flavour are likely to be warm, deep and relaxed.
And chocolate?
People who tuck into chocolate ice cream are likely to be seductive, flirtatious and dramatic. The individual will eat this flavour as a slowing moment that directs the mood into a more relaxed, sexual and calmed state – a moment of true enjoyment and inner-directed reward.
Strawberry ice cream is very popular, as is mint choc chip, what about those?
The strawberry ice cream lover is likely to be sweet and innocent, wishing a degree of childlike rapture – the summers of family fun, safety and endless sunshine. The mint choc chip fan is likely to be hedonistic and faithful.
Salted caramel and brownies and cream flavours are the relative new kids on the block.
The person who picks salted caramel is confident in their own character and presence, not showy but happy in their own skin. Cravings for brownies & cream ice cream suggests a personality that is independent, playful, and smart. They are self-aware, somewhat controlled in their behaviours, yet they know that they need to satisfy their inner desires.
Which flavours indicate the most adventurous personality?
The coconut ice cream lover tends to be escapist and adventurous. The associations are powerfully exotic and upbeat – sun-drenched beaches fringed with coconut palms, blue skies and sunshine and the Caribbean essence, the summer vibe. Rum and raisin lovers are more likely to be nonconformist.
And the most sophisticated?
Those who favour pistachio ice cream are likely to be classy, stylish and contemporary.
---
See Wheyhey.com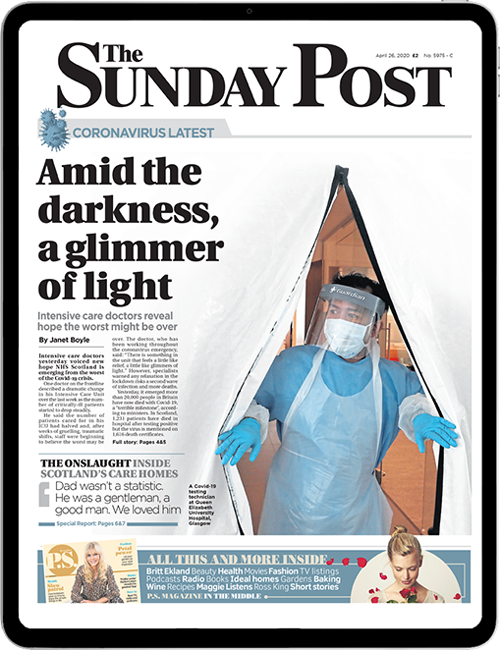 Enjoy the convenience of having The Sunday Post delivered as a digital ePaper straight to your smartphone, tablet or computer.
Subscribe for only £5.49 a month and enjoy all the benefits of the printed paper as a digital replica.
Subscribe