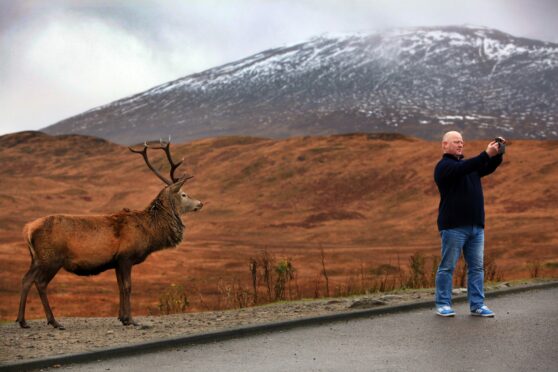 Pressure is growing on the Scottish Government to force Highland estates to cut deer numbers as conservationists and landowners appeal for action over the swelling herd.
More than a year after the government agreed a major shake-up of how deer are ­controlled in Scotland, the John Muir Trust (JMT) ­conservation charity said action was now needed to deal with the problem.
The Trust wants ­ compulsory, legally enforceable deer-cull targets for all estates – which currently agree voluntary targets for deer numbers with government wildlife agency NatureScot – to ensure trees, vegetation and peatlands are not wrecked by the deer herds.
At the same time, a group of estates in the south-east Highlands has taken the unprecedented step of asking the government to step in with the threat of compulsory culls to deal with neighbours who they say are "not pulling their weight" in the battle to control the deer herd.
It follows a warning from the government's own agencies that the risk of traffic collisions with deer have climbed by a fifth partly due to the increase in deer numbers over recent decades.
The JMT has led a ­ campaign to drastically cut deer numbers, saying Scotland's 400,000-odd red deer – mainly in the Highlands – plus 600,000 deer of other species, have no natural predators and are wrecking woodland and other habitats.
NatureScot says the ­ number of deer has grown by 50% since 1972, while some conservationists say the number of deer in the Highlands should be just a fraction of the current figure.
Top of the agenda for the JMT is the most controversial of more than 90 recommendations made two years ago by a special working group of deer experts set up by the Scottish Government to look at the deer problem, nearly all of which were agreed by the government last March. This was that the government should set up a "planned cull approval system" to impose cull targets on all landowners.
The Trust's head of policy and land management, Mike Daniels, said this week: "It is widely accepted that unsustainably high deer numbers are seriously ­impeding Scotland's ability to deliver its natural climate and biodiversity targets.
"The Scottish Government and its agencies clearly acknowledge and understand this and have indicated the need for change. What we are all urgently waiting for is action on the ground to ensure all land managers deliver sustainable deer management that benefits nature, the climate and local communities. The era of private land- owners deciding how many deer they want purely for their sport must end."
Many landowners fear such moves could make deer management impossible. They say if they are told to keep deer numbers too low, they cannot attract stalking clients, who pay professional stalkers' wages.
But a long-standing row over deer in the south-east Highlands boiled over when a group of landowners made a formal request for government help in ­compelling other estates in the area to cut deer herds, saying "a minority refuse to engage and deliver their responsibilities".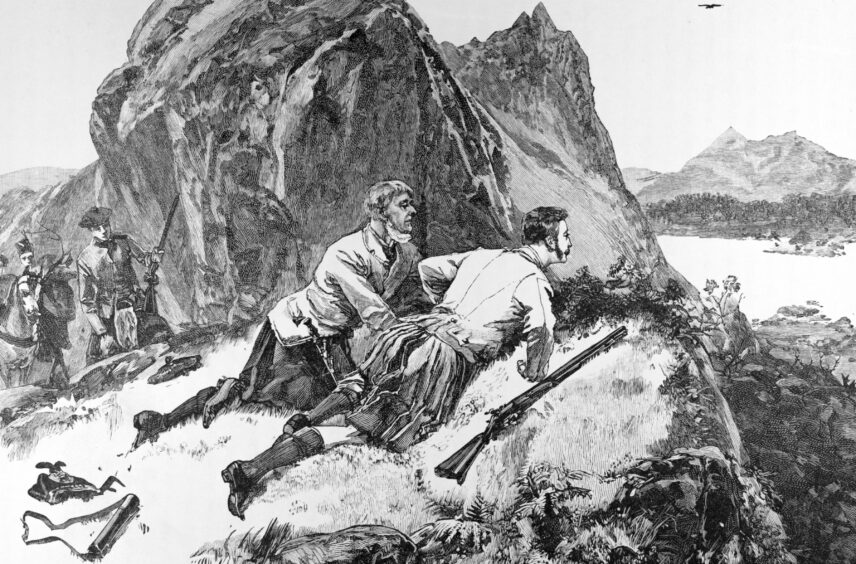 The South Grampian Deer Management Group (SGDMG) area includes the Caenlochan Special Area of Conservation with its species-rich grasslands, blanket bog, alpine and other important habitats, which NatureScot says is being ­damaged by overgrazing.
It is this damage the SGDMG has been fighting to end, but some estates in the area are not culling enough deer to stop it being in "unfavourable condition". The group has refused to name the estates it believes are failing.
It has now made a ­formal request for help from government wildlife agency NatureScot, asking for what is known as Section 7 agreements across most of the SGDMG area. Under these, land managers agree specific targets and actions to cut deer problems.
Any estates in the area that refuse to make agreements, or fail to keep to them, face much more draconian Section 8 action, which has to be signed off by the First Minister. That would mean they would be told what to cull and NatureScot would bring in hired guns to shoot the deer if they fail to.
The group chairman, Doug McAdam, said that while deer numbers have fallen, there was still a big problem. "The majority of estates in our group area [are] finally losing patience with those that will not pull their weight and work collaboratively to achieve common deer management goals," he said.
"Put simply, the majority are tired of bearing the burden because a minority refuse to engage and deliver their responsibilities. National priorities have changed, and deer managers now have to consider the public interest more than ever in addition to their own estate objectives."
Argyll estate owner Tom Turnbull, chairman of Scotland's Association of Deer Management, gave his backing to the SGDMG move, saying: "The formal request from the DMG for a five-year Section 7 agreement is a significant step that demonstrates the commitment of the local deer managers to continue reducing deer numbers to sustainable levels whilst improving and restoring … important habitats."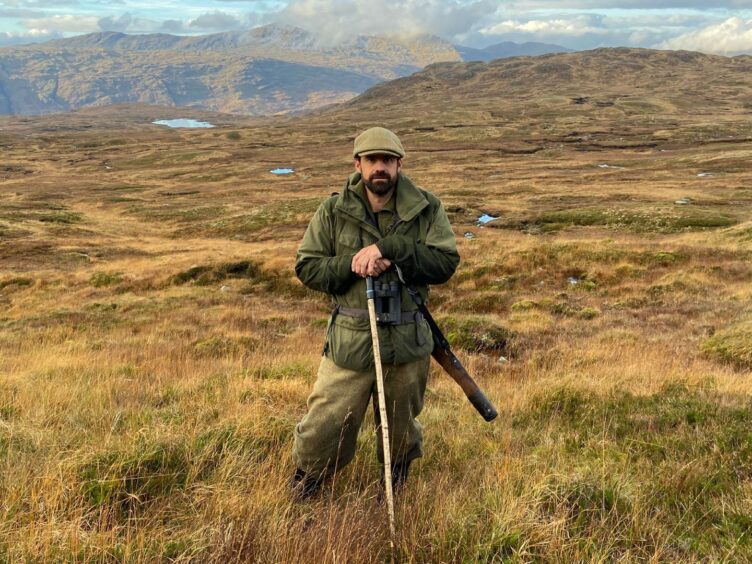 The SGDMG area includes Bachnagairn, part of the royal estate centred on Balmoral, but there is no suggestion that estate has failed to make agreed culls.
Over the past few weeks Scottish Greens co-leader and minister for biodiversity Lorna Slater has been meeting conservation groups, including the JMT, and deer estate managers in an effort to sort out the deer problem.
The Scottish Government said wild deer populations have been steadily increasing, with a "devastating impact on the environment". It added: "We have committed to fully modernise deer management, implementing the recommendations of the Deer Working Group. As part of this work we will update existing legislation and take forward non-­legislative actions to improve current operating practices."
Last month NatureScot said there might be as many as 9,000 collisions between deer and vehicles a year, with up to 100 people injured.
The most up-to-date ­figures are for the period 2016 to 2018, which show a total of 5,550 "deer-vehicle collisions", a 20% increase compared to the previous three-year period. Figures for 2019 to 2021 will be available in July.
The largest number of ­collisions occur in northern parts of Scotland, although the biggest increase is in the Central Belt. NatureScot said the increase in both deer numbers and traffic was behind the rise.
Learning about deer from the hill to the grill: Charity teaches school pupils facts about the monarchs of the glens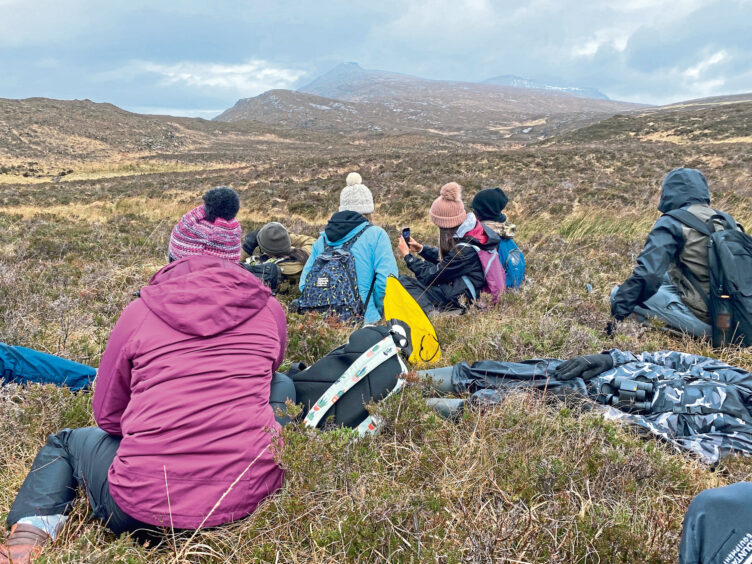 "It is about some of the brutal things, about butchering an animal, but that's important," says head teacher Robbie McFedries. "If you eat meat you need to understand where that comes from and the process that goes into it."
McFedries is talking about Hill To Grill, a unique initiative his school, Ullapool High, runs with the John Muir Trust conservation charity. On the four-day course, which has run for the past six years, youngsters learn how deer are stalked and shot in the Scottish Highlands. They see a deer stag gralloched – with stomach and intestines removed – on the open hillside, and then see it processed into a meat carcass in a nearby deer larder.
They watch with fascination in the deer larder on the community-owned Glencanisp estate as the animal is skinned, asking questions of Trust's local land manager Don O'Driscoll as he carries out the work.
Combining natural history, biology, business and home economics, the Hill To Grill programme also gives them two days away from the classroom, roaming the hills and enjoying the grounds of the Glencanisp estate.
The youngsters view deer on the nearby estates, including the Quinag holding, which is owned by the Trust and managed by O'Driscoll.
There is a gore-free plant-foraging option, which is taken by a small group, including some vegetarians. Otherwise, the main concession to any sensitivities is that they don't actually see the deer being shot.
But a couple of days earlier they have been out for several hours in small groups to learn how the shooting would be done, with experts such as O'Driscoll and stalker John Venters, who tells them how close he would need to be to get a shot, and how he selects which beast to kill. O'Driscoll said: "What we are hoping they get out of it is an understanding of deer and their ecology and biology and the part they play in the landscape, and their own connection to it from eating meat. Maybe they get an empathy for the beast as well."
The final day of the course is devoted to a cook-off where the youngsters compete in teams to make the best venison burger and work out how they could market the product.
McFedries added: "This is what happens in the real world and we have to expose youngsters to these things so they can ask questions. It's important that they're asking those questions in this time in their life."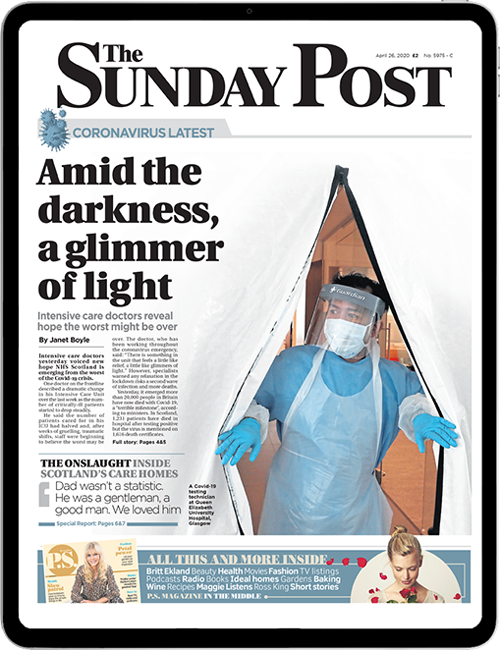 Enjoy the convenience of having The Sunday Post delivered as a digital ePaper straight to your smartphone, tablet or computer.
Subscribe for only £5.49 a month and enjoy all the benefits of the printed paper as a digital replica.
Subscribe