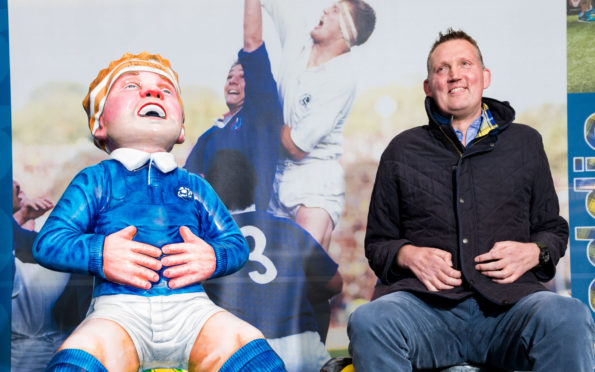 Back in June, 2017, the British & Irish Lions were playing their epic series against the All Blacks.
However, at the same time, the rugby world was shocked by the revelation that Doddie Weir, one of Scotland's greats, had been diagnosed with motor neurone disease (MND).
Three years on and the loveable Weir is approaching his 50th birthday on Saturday. The Fourth of July will be having more significance in the Weir family home than across the Atlantic in the US.
It is bound to be a wonderful celebration of life for the big man.
If, and when, he has a chance to reflect on the last three years or so, he should be justifiably proud of what he has achieved.
Firstly, in setting up the My Name'5 Doddie Foundation he has raised more than £5 million for research into this awful, terminal illness. But he has also raised awareness of the plight of those who suffer from MND.
What's more, Weir has done this with a smile on his face – with time for every well-wisher that wants to shake his hand or say hello, and with an attitude that few, if any, sharing his situation can emulate.
That there has only been one drug to treat MND for the last 30 years is truly shocking.
When you see how the research world has been mobilised to find a vaccine for Covid-19, it is almost shameful that progress has been so slow in the quest to find solace for sufferers of MND.
Yet, despite all this, Doddie continues to live life to the full – as he did before he was diagnosed.
When he was interviewed a few days ago on MND Awareness Day he said that he used the best drug of all – his mind and positivity.
When you meet him, you know this is true.
Clearly life is not easy for Doddie, yet he embraces it with humility and humour.
A master of the under-statement, he described having to shield during lockdown as being "quite tricky'".
Others in his situation have not been quite so accepting of their situation, yet that has been key for Weir.
He has accepted what life has thrown at him and has always sought to make the best of it, even in the direst of circumstances.
Raising funds for MND research has given him a sense of purpose and fuelled his hunger to live his very best life.
His attitude and approach to life is totally positive and he greets each day with a smile, grateful for what life has given him.
I, along with the rest of the rugby world, want to wish him a very happy birthday come Saturday.
I'll be raising a glass to the big man, and hoping that he will have many more birthdays to come.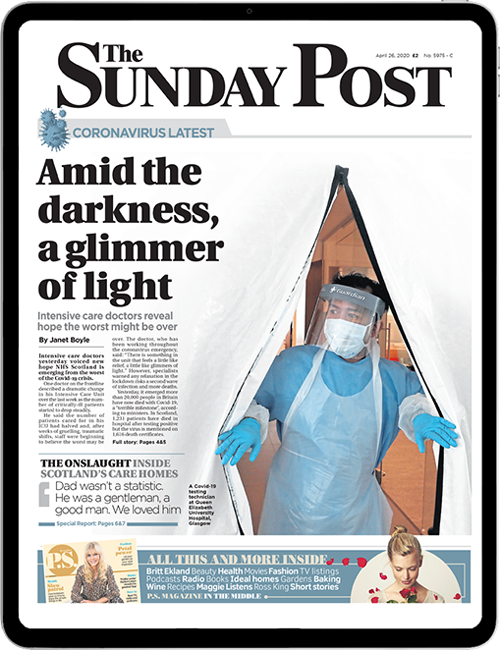 Enjoy the convenience of having The Sunday Post delivered as a digital ePaper straight to your smartphone, tablet or computer.
Subscribe for only £5.49 a month and enjoy all the benefits of the printed paper as a digital replica.
Subscribe