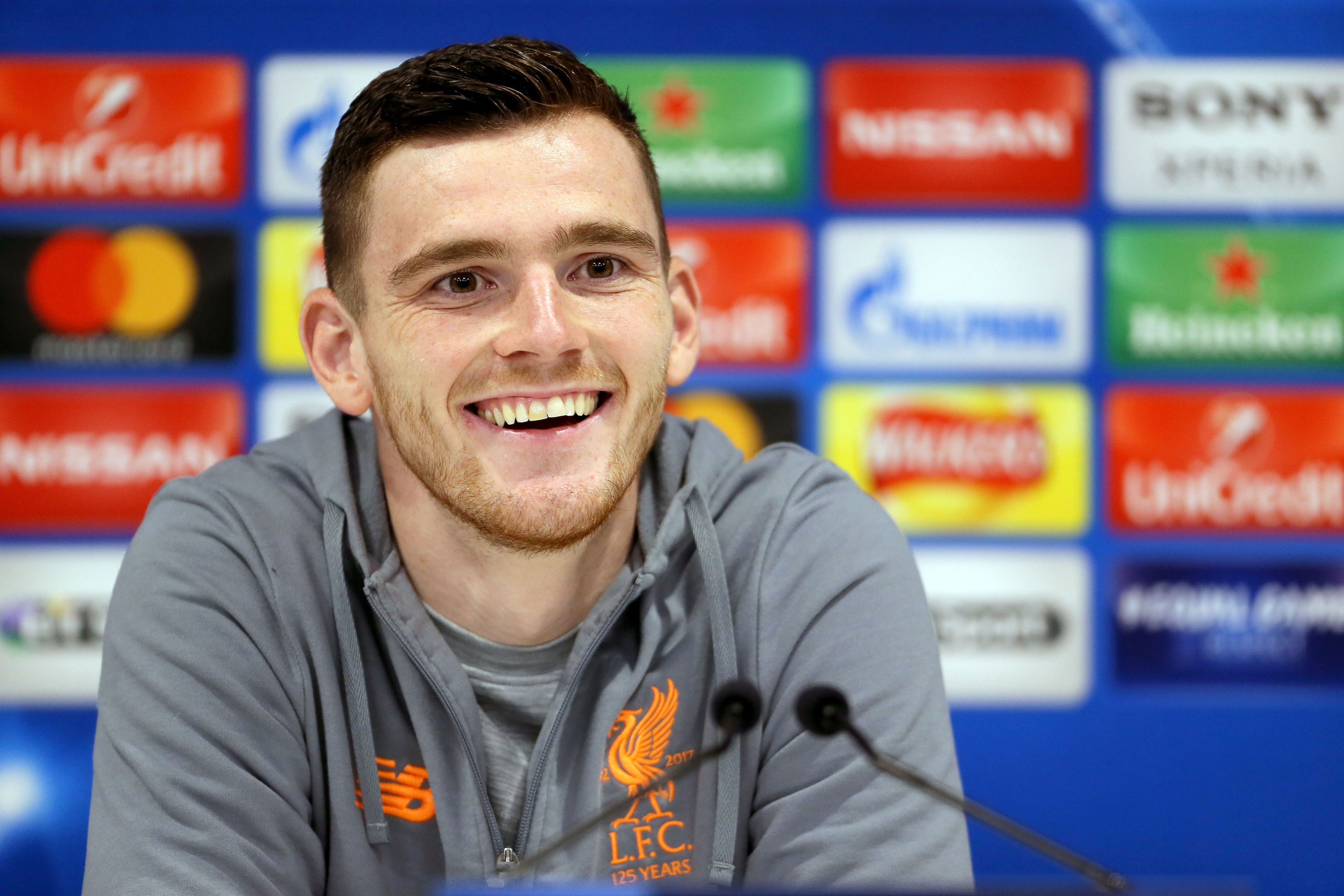 Davie Moyes is a proud Glaswegian.
But having spent the vast majority of his working life in England, he knows what it takes to be a success down south.
As the big guns prepare to fire in this season's Premier League – starting with Liverpool entertaining Norwich City on Friday night – the 56-year-old has cast his experienced eye over the runners and riders.
And the former Manchester United, Everton and West Ham boss can see fellow Scots having a major impact on the new campaign south of Hadrian's Wall.
The days when the likes of Denis Law, Billy Bremner, Kenny Dalglish and Graeme Souness were strutting their stuff on English soil are an increasingly distant memory, and in recent years Scotland managers have had slim pickings among the Premier League elite.
Steve Clarke, however, looks to be more fortunate than some of his predecessors.
And Moyes reckons there are several Scottish players who will have prominent roles to play at the top, middle and bottom end of the EPL.
He has been out of work since saving West Ham from relegation in 2018, and has turned down job offers from home and abroad while waiting for the right opportunity to come along.
So, for the moment, Moyes is looking forward to seeing how top-flight newcomers such as John McGinn, Kenny McLean and Oli McBurnie get on at the highest level, as well as watching more-established names like Andy Robertson, Ryan Fraser and Robert Snodgrass going from strength to strength.
And Moyes believes that if Kieran Tierney's £25-million transfer from Celtic to Arsenal is concluded before Thursday's transfer deadline down south, the full-back has the ability to be a star across the border, and become a mainstay for the Gunners for the next decade.
Moyes told The Sunday Post: "I've never made any secret of the fact that I love to see Scottish players doing well at the highest level in England.
"In all my years in the game, I've always said that the very best Scottish players can have a really positive impact down south.
"The most recent example is Andy Robertson, and the incredible consistency he has added to his game to become one of Liverpool's most-influential players.
"He has set a really high standard, and it's up to others to try to get up there beside him.
"Liverpool will be right at the very top again this season, and pushing all the way for the title.
"Scott McTominay played in some very important Champions League games for Manchester United, and acquitted himself very well.
"I can see him having a prominent role to play for United, and getting plenty of opportunities under Ole Gunnar Solskjaer.
"Scott is key to the way they will want to play. United will look to push into the top four in the table, and that has to be their aim.
"John McGinn is another central midfielder who can do great things this season.
"Alan Stubbs had him at Hibernian and raved to me about him many times. I can see why.
"He adapted very quickly to life in the English Championship and dominated many games.
"But you need to take into account that Aston Villa have just been promoted, and there shouldn't be too much too soon expected from John.
"He will take time to find his feet and really get it going.
"Once that happens – and the same applies to Jack Grealish – Villa will be fine.
"It's great that Villa are back in the English top flight because they are a massive football club with a brilliant fan base.
"I wouldn't expect them to be in the bottom six. I can see them being clear of relegation come the business end of the season.
"Sheffield United have also just been promoted and they have spent their record transfer fee of around £20-million on Oli McBurnie.
"He scored some eye-catching goals for Swansea City, and he will need to bang them in to keep United clear of the trouble area.
"Kenny McLean is also going to taste it with Norwich City, and for them it will be about survival.
"Kenny is a very competent midfielder, and goes about his business very effectively but with the minimum of fuss.
"The same goes for Ryan Fraser. He grabbed lots of attention last season after some brilliant displays for Bournemouth.
"Indeed, he was heavily linked with Arsenal, but that seems to have quietened down.
"When any of my teams played against Bournemouth, I always found Ryan to be an absolute handful. You had to try and nullify his game in the wide areas.
"He has matured in the past two years, and some of his assists have been stunning.
"He is such an intelligent footballer, and I'm certain there is even more to come from him in the next year.
"Stuart Armstrong will want to get more starts at Southampton. I watched them in pre-season against Preston North End, and the Saints looked really good.
"For obvious reasons, Steve Clarke will want these guys playing as often as possible.
"It's great for the Scotland team to have these options.
"The games against Russia and Belgium are only around the corner, and Steve will want all his players to hit the ground running.
"Robert Snodgrass hasn't featured for the national team for a year or so, but he is a very good footballer and has the ability to make a proper contribution at that level.
"He had a very good season for West Ham and will want to kick on again.
"When you assess all the players I've just talked about, you can see why the Scottish market is attracting attention. And so it should.
"Kieran Tierney is the latest name, of course, and he has been outstanding for Celtic for more than three years. He has arguably been their most-consistent player during that period.
"I've always had my eye on him and rated him. He is a top player.
"It's clear that Arsenal want him. It's just whether they can agree a deal with Celtic.
"If he does go to the Emirates, I can see him being a stalwart for Arsenal for the next 10 years.
"Again it may take him a little period of time for him to fully adjust to life in the EPL.
"He will be facing a top-end player every week, and he will need to get to grips with that as there will be much more defensive duties to carry out than he has probably been used to at Celtic.
"But if the move goes through, he will go on to show his worth and will be a credit to himself and his country."
So much for the tartan influence on English football.
When it comes to the big prize being handed out next May, who does Moyes think will emerge as League Champions – and which sides will be battling to beat the dreaded drop?
"The standards set by Manchester City have been incredible," he continued.
"They look pretty much unbeatable every time they take the field. If they lose games, it may well be down to their own mistakes rather than teams outplaying them.
"They start as favourites, and rightly so.
"Liverpool will push them, for sure. I also expect Tottenham Hotspur to improve on last season and be involved in the title race to the very last.
"They have signed two or three players, so they should be better and have more depth as they signed no players at all last summer.
"But it all could depend on whether they keep Christian Eriksson or not. He us such a good player.
"At the bottom, the three promoted teams will find it tough, but I do expect Villa to pull clear.
"I felt Chris Hughton was very unfortunate to lose his job at Brighton, so it will be interesting to see how they get on with Graham Potter in charge. But they may be in the struggle to stay up.
"The likes of Burnley and Newcastle United will look to get points on the board as quickly as possible to try to avoid any possibility of getting dragged into the fight in the bottom six.
"As I said, I want to see all the Scottish lads doing well. But I also want to see the British managers succeeding in the English top flight.
"There are nine at the moment, and that is a high number compared to some seasons over the past decade.
"From Frank Lampard to Dean Smith, from Chris Wider to Graham Potter, they are all tasting it for the first time.
"I want to see them showcasing themselves as best they can in what is always a really difficult, and competitive league."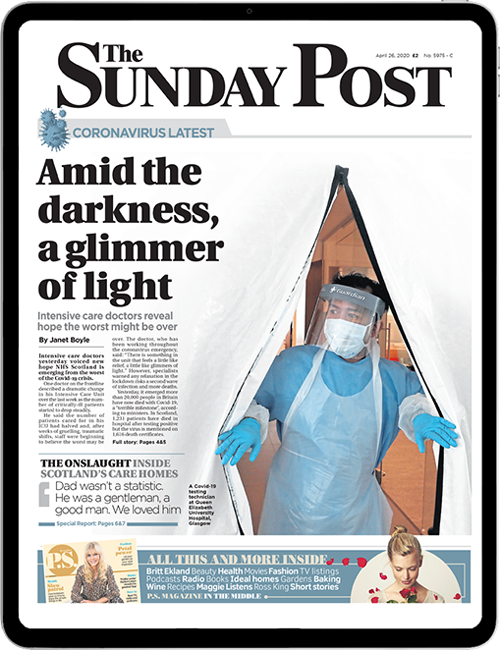 Enjoy the convenience of having The Sunday Post delivered as a digital ePaper straight to your smartphone, tablet or computer.
Subscribe for only £5.49 a month and enjoy all the benefits of the printed paper as a digital replica.
Subscribe