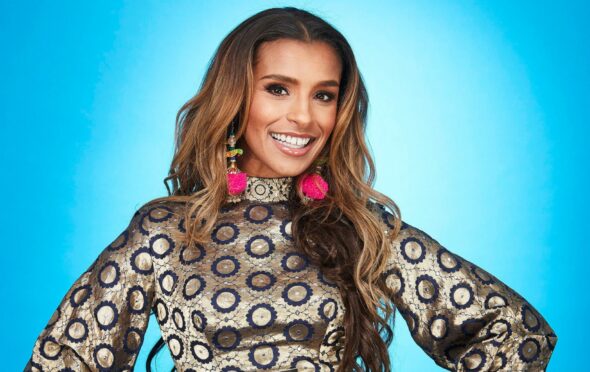 Melody Thornton is in no doubt about the huge influence Whitney Houston had, and continues to have, on her life and career.
Like Whitney, Thornton was just 19 when she found fame, becoming part of one of the biggest-selling pop groups of the noughties, The Pussycat Dolls. In the years preceding that big break, Thornton had watched on as Houston left an indelible mark on the music industry, inspiring younger generations like to her to believe they could follow in her footsteps.
Now, Thornton gets to take on one of Houston's biggest successes, the role of Rachel Marron, in the stage musical adaptation of The Bodyguard in a new UK tour, which opens in Glasgow next week.
"Whitney, and Michael and Janet Jackson, and Paula Abdul, I could name so many from that time, there was a bravery there, and Whitney is one of the most courageous because you have to be willing to push yourself to see how far you can go and she didn't need encouragement," said Thornton, 38.
"And her being black American, growing up in gospel and that being her foundation, yet singing pop music and knowing the backlash that came with it, knowing the fight she and Michael put up so that black artists could get on MTV, because they weren't on MTV. What she did for the one black girl in The Pussycat Dolls… hey, I owe her everything, and a lot of black artists owe her everything because she gave up a lot."
Thornton was a student in musical engineering when she travelled from her home city of Phoenix, Arizona, to California to audition for The Pussycat Dolls, a former burlesque dance troupe being reimagined as a pop group. Along with Nicole Scherzinger, Ashley Roberts, Kimberly Wyatt, Carmit Bachar and Jessica Sutta, Thornton found international fame with a string of hits including Don't Cha, Stickwitu, I Hate This Part and When I Grow Up. With only two studio albums, the band became the best-selling girl group of the 2000s, selling 55 million records.
"That was my first professional audition," Thornton recalled. "I have had to come to realise – and I'm still learning – that I need to give my younger self credit, because I just jumped right into shark-infested waters, and I just had to stay alive and learn to develop. What a lot of people don't know is that I was developing and executing at the same time. Some people are made for that and others are not. The smarter thing for your mental health is to develop and then try to cut your teeth, fail, and try again. Whereas I jumped right in and knew it was going to work, and people always ask me how I knew, but it was an instinct. I just knew it was going to be big.
"I think of myself very lucky that I was so young, because it meant I was naive, and so my focus was on the record label and trying to show up every day and not letting personality traits affect the way I treated people, to be as kind as I could be to people, and to stand up for myself. That was my laser focus for seven years. I don't remember anything but waking up every day and grinding and staying and making it happen. Being young played to my advantage.
"I was definitely under pressure, but I didn't know what was coming, and I just had to battle it out once it presented itself. That kind of shock makes for a specific kind of artist, so I feel really blessed that something can go wrong and I won't completely freeze up – I'm light on my feet!"
The Pussycat Dolls disbanded in 2010, but when they briefly reunited nine years later, Thornton chose not to participate. "I just couldn't find a safe place for me within it," she said. "As long as it's that, I won't be there."
Instead, she pursued a solo career as an independent artist, releasing a mixtape called P.O.Y.B.L. and 2020 EP, Lioness Eyes. In past interviews, Thornton has described how she gave up everything to fund her dream.
"I go back and forth on this, but I want to try to live my life more," she explained. "That's where I'm at now. I got into the Dolls when I was a teenager and that was my attitude, and I got out of the Dolls and felt strongly that no one was going to invest in me making music, so then I was committed in that way as well, that I would like to at least leave something behind – music that represents me. Not everyone is trying to be famous. Sometimes agents and managers love those performers who like attention and will do anything for it, because they make more money. They're willing to throw themselves under the bus. I'm not going to betray myself, but I would appreciate being celebrated when I'm gone, and so that is how I see those investments like giving up my house and car and putting it into my music.
"It's so there's a true representation of who I was as an artist. But where I am now is also about trying to have a life; I want to be a mother, and I need to be in one place so I can have quality relationships, and not just hope it goes well and he's not out there with 14 other girlfriends, which is how it usually goes! So my energy has kind of changed; I'm going to try to live a little more after this tour."
This new UK tour will be the second time Thornton has played Rachel Marron, having previously starred in The Bodyguard on a Chinese tour five years ago. She hadn't seen the film until she took on the part, but says she has since watched it numerous times. She also grew up listening to the multi-million selling soundtrack.
The film's plot, of a pop star who is assigned a personal bodyguard (played by Kevin Costner) after she is threatened by a stalker, was Houston's first film and it was a huge box office success. Its accompanying soundtrack, including mega-hit I Will Always Love You, made it a perfect candidate for the stage musical treatment, although singing those big songs every night requires a lot of discipline, as Thornton knows only too well. She's been studying some of Houston's live performances to see how the star, who died in 2012, found ways to hit those high notes night after night.
She added: "I'm staying on top of everything mentally, because this show is more of a mental climb. I've played the role before, but things have changed and evolved for me since then. It's lovely when you've played someone when you were younger, and then come back to play the role again.
"I know the pace to expect, so I have an advantage. I'd say the difference this time is discovering more about Rachel and bringing her to life in a different way. I'm blessed that I don't have to imagine what it's like to be a pop star."
The tour begins in Glasgow later this month and also goes to Edinburgh and Aberdeen, with Houston back in the spotlight thanks to acclaimed biopic I Wanna Dance With Somebody. Thornton is looking forward to spending more time in the UK's cities after whistle-stop visits while on the road with The Pussycat Dolls.
"I've been to a lot of the cities multiple times, but in and out on a tour bus," she added. "There might be a little more downtime, so I want to see some monuments and visit some places. I'm looking forward to starting in Glasgow. And I've been told I should get a chippy! I like potatoes, so I'm willing to give that a try, and that brown sauce I've heard about that they have in chip shops!"
'Life is all about learning'
Melody Thornton was triumphant in the Australian version of The Masked Singer last year and is no stranger to taking on a challenge on UK television either.
She has competed on Dancing On Ice, Popstar To Operastar, Celebs Go Dating and Celebrity Island With Bear Grylls.
"I surrender to the reality that I'm a student, and as long as you are a performer you should remain a student," she mused.
"So learning some of those skills and putting life into perspective in those ways, I don't think you would get opportunities like that otherwise.
"Having the opportunity to be on an island in Panama for 28 days is an experience of a lifetime.
"You meet people, and whether you talk to them every day or not, you went through something together and that creates a bond.
"The only thing I don't like about unscripted television is it takes me away from singing, and so then people are asking me where can they see me sing, and I have to remind myself why I'm here.
"I'm part of this industry, credibly, because I'm a singer, so you can't then take the mickey, as you guys say.
"I'm not here to be famous, and hopefully I'll be celebrated in the end because I'm a singer."
---
The Bodyguard, King's Theatre, Glasgow, Jan 28 – Feb 4; Edinburgh Playhouse, Feb 20-25; His Majesty's Theatre, Aberdeen, May 2-6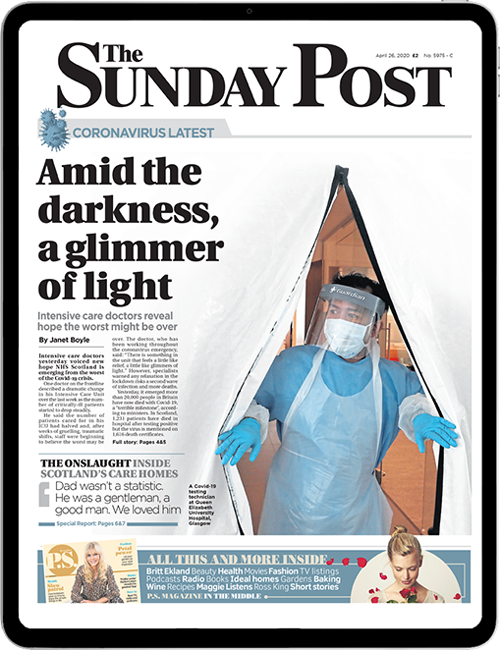 Enjoy the convenience of having The Sunday Post delivered as a digital ePaper straight to your smartphone, tablet or computer.
Subscribe for only £5.49 a month and enjoy all the benefits of the printed paper as a digital replica.
Subscribe