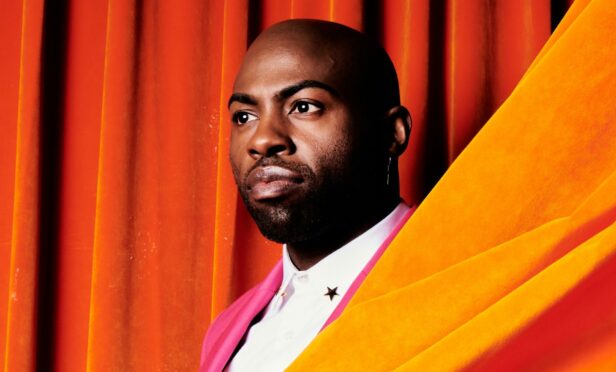 Comedian and TV personality Darren Harriott talks Dancing On Ice, the Fringe and his life choices.
What does the Fringe festival mean to you?
It's always been great to me. When I meet new comedians, I tell them to go to Edinburgh and do it. If you're a stand-up comedian, make the most of the Fringe. It's an institution that us comedians really needed and we also feel respected there. There's no other festival like it – you can do 12 gigs in a day if you want, although I don't know why you would. I did seven gigs once and even I didn't like my voice by the end of it.
What's your show about this year?
I always wish I could be like Michael McIntyre and talk about anything, but I have to talk about my life and where I am. I'm 35 at the end of the Fringe. That's the same age my dad was when he died, and that's something that has been bothering me, so I've been comparing myself to him and his life. I also reflect on my younger years.
You also touch on the 2011 riots?
Yeah, I talk about the 2011 riots that started in London and worked their way up the country. I was in my early 20s and had a decision to make, because I was getting texts asking me to join the riots. Looking back, I realise I wouldn't be getting those texts at the age I am now, but at 21, with no money and hanging on the street, I did. It wasn't easy to say no because you're watching all your friends and you're sat at home, but I've always felt lucky I didn't get involved.
You've made the move into TV, co-hosting Britain's Best Takeaway and Love Island: Aftersun, as a team captain on Guessable and a series regular on The Outsiders. Have you enjoyed this new part of your career?
TV is great fun and it allows me to do lots of crazy things. I've done so many things I would never have done. When you're from the Black Country, you tend to stay in your area, but I've been everywhere and done bungee jumping and hang gliding, which I had no interest in previously, but I've done it for TV and it's been great. I feel so lucky to have done all that. I'm a realist when it comes to TV – they might like me now but in two years it might be someone else.
Does it compare to stand-up?
Stand-up is still the best, but it's also the hardest and most frustrating. There are so many things to think about as a stand-up but it's the most rewarding. Going on stage and giving deep thoughts suits me. I feel when I stop doing it for a while, I become irritable and annoying until I get back on stage.
You were a contestant on Dancing On Ice earlier this year – what was that like?
The fact I got so far and didn't fall over and managed to do some lifts is the craziest thing ever and I enjoyed it. I had to have the blades custom-made because of the size of my feet, so I could barely move in them due to them being made of carbon fibre. I feel I could do any TV show or live event now and it wouldn't be as scary as Dancing On Ice. I have a new-found respect for ice skating but I have no intention of getting on the ice again. I gave it my all and feel I've had relationships with less of a commitment than Dancing On Ice. I'm glad I did it but I won't be back at the ice rink anytime soon.
Has it encouraged you to try new things?
In my show I talk about trying things I've never done before. With stand-up, you have to be obsessed with it, and that's how I've been for more than 10 years. Now I'm in this position, I can do new things like dance classes and learning Japanese. Two years ago, when I was sitting at home with no stand-up, I wondered what else I had going on. I realised it was purely stand-up and trying to make it as a presenter, so I wanted to see what else I could learn. It's been fun. It's nice to have other things besides the career and life to help take the load off.
---
Darren Harriott: Roadman, Pleasance Courtyard – Beneath, Edinburgh, until August 27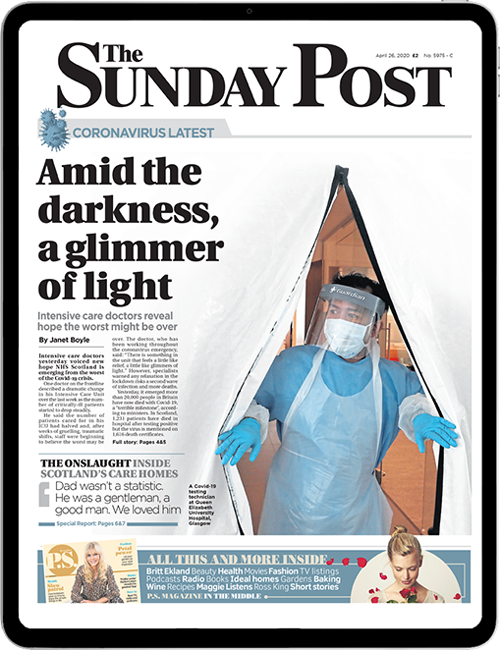 Enjoy the convenience of having The Sunday Post delivered as a digital ePaper straight to your smartphone, tablet or computer.
Subscribe for only £5.49 a month and enjoy all the benefits of the printed paper as a digital replica.
Subscribe