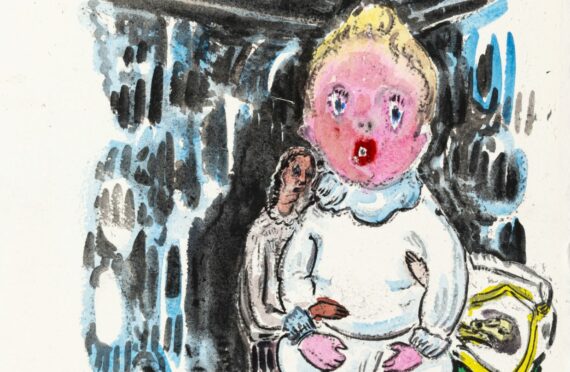 One of Norway's best-known contemporary artists, Vanessa Baird is barely known in Scotland, the land her mother Maureen, now 92, left several lifetimes ago.
That is set to change as Baird, 59, who still lives in the same house in Oslo where she grew up, makes a homecoming of sorts to Glasgow – her mother's home town.
An exhibition of Baird's highly expressive figurative drawings in pastel and watercolour, has opened at Glasgow Women's Library.
I Get Along Without You Very Well draws on Baird's Scottish heritage, as well as her experience of caring for her mother. For good measure, it adds her experience of dealing with an ex-partner's alcoholism.
In Baird's book, there are two sides – or more – to every story and through her art, she tells vivid stories which horrify and illuminate. There is an intense cartoonish quality to her drawings, which drip with salacious, often hellish detail.
Hers is a vividly-coloured world of nightmarish scenarios involving harassed female figures coping with malfunctioning bodies in childhood bedrooms.
For these acid-doused fairy tales, she also draws on Scandinavian folklore and literature.
Her darkly comic, often brutally honest portrayals of life are surreally Scottish, with a dollop of silent screaming.
Her art is an antidote to the perfect lives we all encounter on social media. With claustrophobic compositions and wonky perspectives, they tell a version of uncomfortable truths none of us like to face.
I Get Along Without You Very Well, Glasgow Women's Library, until January 28
---
They were largely overlooked in their lifetime, but now a major exhibition featuring the work of 14 women filmmakers and photographers who worked in the early 20th Century has opened in Edinburgh.
Glean at City Art Centre, draws from archives, from Galloway to Shetland. Through the works of women like Margaret Fay Shaw and Dr Beatrice Garvie, who lived for long periods of time in the communities they recorded, we catch a glimpse into long-gone lives of women in rural and urban societies.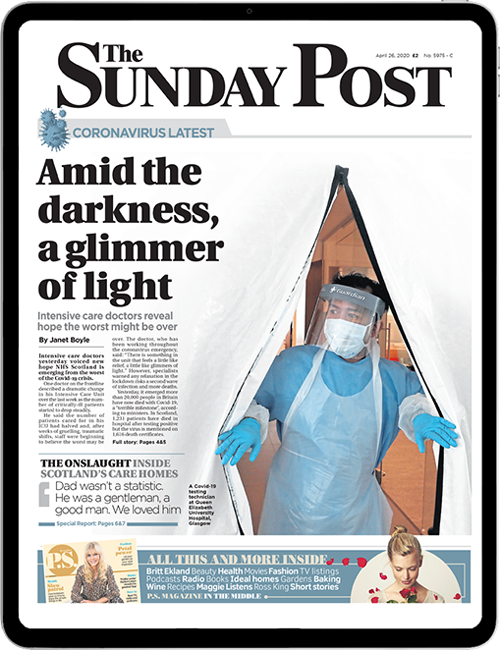 Enjoy the convenience of having The Sunday Post delivered as a digital ePaper straight to your smartphone, tablet or computer.
Subscribe for only £5.49 a month and enjoy all the benefits of the printed paper as a digital replica.
Subscribe