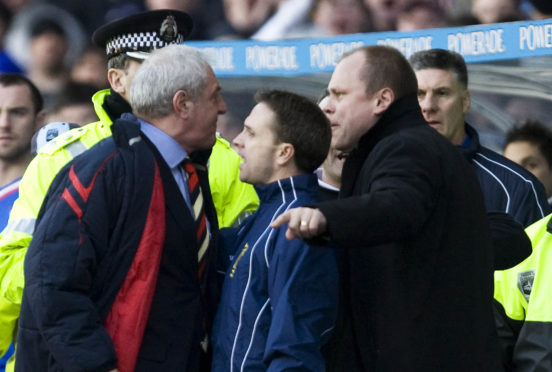 An apocryphal tale from the amateur game has a referee chased off the pitch by a team enraged by a sending-off.
The official is pursued into the car park, where he leaps into his car and locks the doors just as the mob descends.
Police are summoned, and arrive to the sight of the vehicle being rocked up and down, while inside the trapped whistler is furiously brandishing the red card at his tormentors through the window.
True or not, it makes the point.
Few figures in Scottish society polarise opinion as much as football's men in black.
Having been involved as a referee, referee observer and referee coach, Crawford Allan has heard all the horror stories.
An official for nearly three decades, and with 10 years' experience at the highest level, the 52-year-old was a solid choice by the SFA as their new head of refereeing operations.
Just as well.
Allan has, by his own admission, big boots to fill in replacing John Fleming, who passed away last year after a long illness.
Fleming was in the role for eight years, and had a hard-earned reputation for his diplomacy and work improving referee recruitment.
The new man is eager to try to build on his legacy, but he faces an unenviable task.
Rangers manager Steven Gerrard has said there is no point in clubs "getting the violin out" about refereeing injustices.
But that doesn't stop them doing so.
Gerrard's own employers – unhappy at Celtic's dubious goals in both the Betfred Cup Final and the derby on December 29, along with a penalty not given at Pittodrie for a foul on Alfredo Morelos – have made repeated calls for the introduction of VAR.
Scottish refs, they said, need extra help if they are to get more of the big decisions correct, and they believe video referees would provide that assistance.
Celtic, for their part, said they were "bewildered" by the banning of Ryan Christie for striking Morelos in the groin, with Neil Lennon calling on the Association to apologise for their mistake.
Yet if Allan has big personalities to stand up to, and big issues to tackle, his past performances point to him having the character to do so.
A famous photo has the Scot – all 5ft 6in of him – slap bang in the middle of a touchline set-to between Walter Smith and Mixu Paatelainen, who are caught bawling at each other over his head.
It is the kind of bravery that wins respect, something he has always wished there was more of for officials.
More poignantly, Allan should never struggle to put the sound and fury that surrounds referees in the modern game into perspective.
He was the man in charge when Dundee United visited Fir Park on December 29, 2007.
That, of course, was the game in which Motherwell captain Phil O'Donnell died after suffering a cardiac arrest while playing.
O'Donnell was just 35 years old, and the stand that bears his name at the Lanarkshire ground is a lasting reminder of his short life.
The Bill Shankly line – "Some people think football is a matter of life and death. I can assure you it is much more serious than that" – is a belter.
But that doesn't make it true.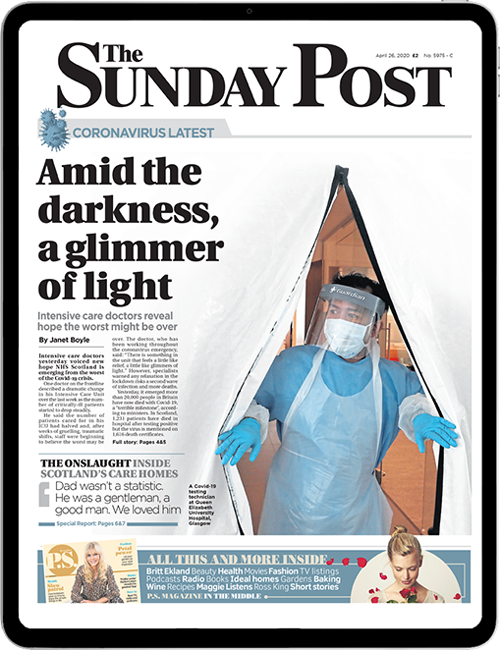 Enjoy the convenience of having The Sunday Post delivered as a digital ePaper straight to your smartphone, tablet or computer.
Subscribe for only £5.49 a month and enjoy all the benefits of the printed paper as a digital replica.
Subscribe