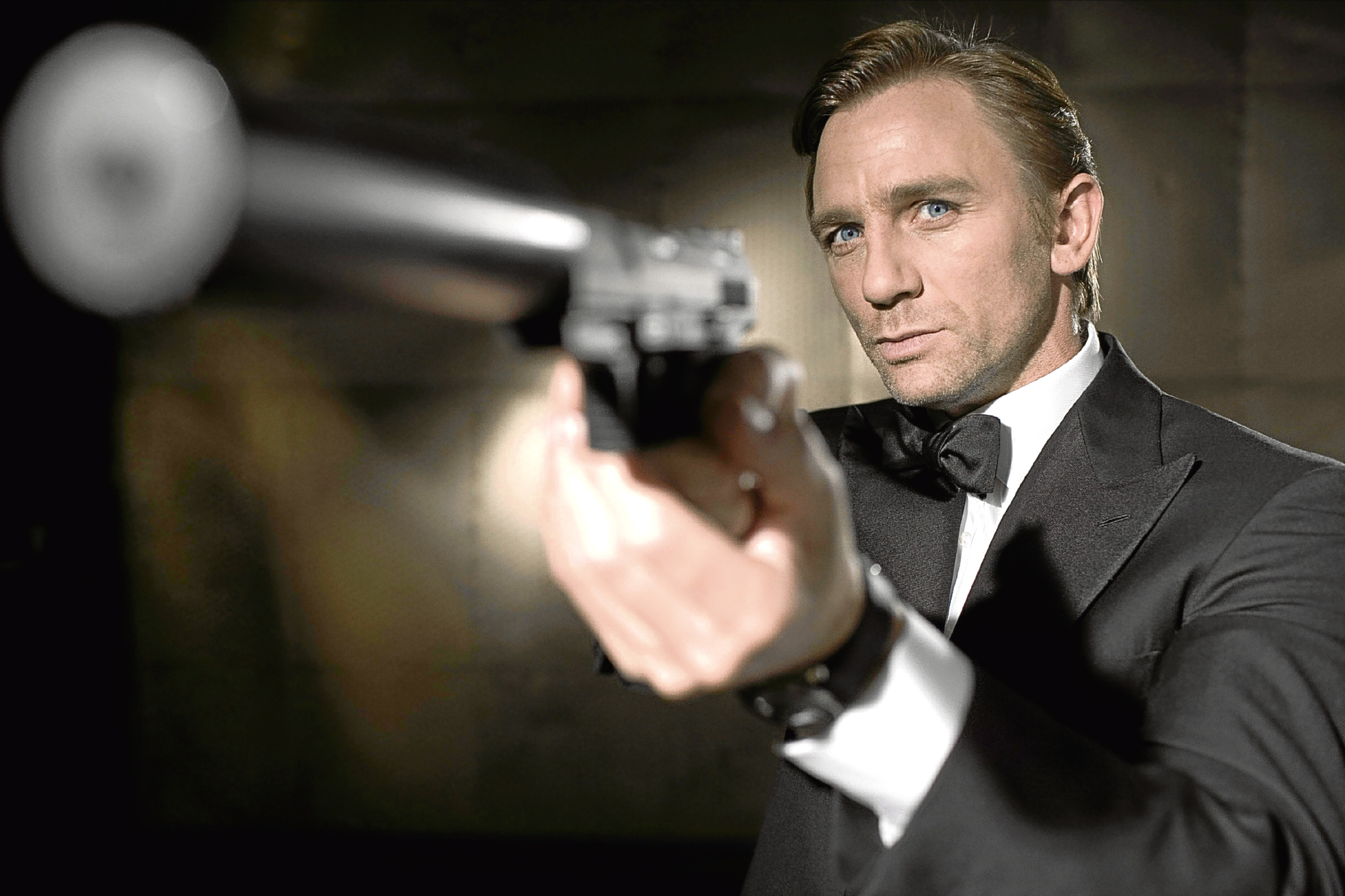 DANIEL CRAIG as James Bond was a blond bolt from the blue.
The studio had gone to great lengths to keep the identity of the world's most-famous secret agent — which is a contradiction in terms when you think about it — under wraps.
But everybody had known his predecessor Pierce Brosnan was getting the gig.
The suave Irishman's route to 007 was almost identical to that of Roger Moore.
Both had proven their suitability with long stints in similarly-themed TV shows — Moore in The Saint and The Persuaders and Brosnan in Remington Steele.
But then both had to bide their time and fulfil TV commitments before taking over as Bond.
Brosnan first met Bond producer Cubby Broccoli in 1981 on the set of For Your Eyes Only because his first wife was in the movie with Moore.
With an eye on the future, Broccoli said: "If he can act, he's my guy."
The Washington Post agreed when he landed the role of Remington Steele two years later, noting the Irishman "could make it as a young James Bond".
Bizarrely, he was also in the running to inherit another role from Roger, but a proposed reboot of The Saint never got off the ground.
When NBC cancelled Remington Steele in 1986, Brosnan was offered the chance to replace Moore, but a public outcry saw the TV series revived and, with their first choice under a watertight contract, the studio turned to Timothy Dalton — another actor long linked with the role, and a close friend of Brosnan's — instead.
After a squabble over distribution rights put 007 on hold for several years, Brosnan finally signed on in 1994, and his debut GoldenEye was a huge hit.
Critics said his Bond was "more sensitive, more vulnerable, more psychologically complete" and that he was a "decided improvement on his predecessor, with a flair for wit to go along with his natural charm".
This brought things full circle as Brosnan said the first film he ever saw was Goldfinger, though he risked angering long-standing fans by saying Sean Connery's performance was bad.
He was also aware of the danger of being typecast and insisted on being allowed to make other movies in between Bonds, starring in The Thomas Crown Affair and Dante's Peak.
Tomorrow Never Dies and The World Is Not Enough were also popular and, though even Brosnan himself criticised several aspects of his fourth film Die Another Day and was wary about reprising the role as he was approaching 50, he remained keen to equal Sean Connery's mark of six films.
But there were rumours negotiations had broken down because the producers wanted a new, younger actor.
In October, 2004, Brosnan said he considered himself dismissed, saying: "Bond is another lifetime, behind me."
The thing is, Brosnan already wanted to move Bond in the direction they hired Craig to take him.
Brosnan said: "There was a certain frustration with me as the films went on, as I could see the world happening around me and the movies.
"I wanted Bond to get a little more gritty and real and down and dirty.
"But however you try to nurse it along, the scripts would come along with the same outlandish scenarios.
"So you go with the flow and just enjoy the experience of travelling the world and being this character."
Enter Daniel Craig — in the Bond-est way possible as he was unveiled to the public on October 14, 2005, by powering up the Thames on a speedboat.
Incredibly, it's now more than a decade since his debut Casino Royale was a huge hit, despite naysayers calling for a boycott as he was allegedly too short and fair to play the tall, dark and handsome spy.
Craig said: "One of the things I was criticised for was that I looked like a bad guy.
"But I was happy with that because I think true good guys have to step into the dark side to do their job.
"I wanted people to question Bond's morals and his judgement.
"The question I keep asking myself is am I the good guy or just a bad guy who works for the good side?
"Bond's role is, after all, that of an assassin."
Alas, people were more interested in questioning his light hair and fashion sense.
Craig, who says his own favourite Bond was Connery and that his favourite film is From Russia With Love, admits: "It's a drag. The best acting is when you're not concerned about the surface.
"And Bond is the opposite of that.
"You have to be bothered about how you're looking. It's a struggle. I know that how Bond wears a suit and walks into a room is important.
"But as an actor, I don't want to give a damn about what I look like!
"So I have to play with both things. In a way that works, as that's Bond — he looks good and he doesn't give a damn what you think he looks like!"
After two films, Casino Royale and Quantum Of Solace, resetting Bond to give him more bite, partly in response to the grittier Bourne movies, Craig felt comfortable reintroducing some of 007's trademarks such as the humour in both Skyfall and Spectre.
He says of the former: "Skyfall did really well and broke all sorts of records and was a massive success.
"Then we had to do another one which for all of us, director Sam Mendes included, felt incredibly daunting.
"So if Skyfall was Bond with bells on, there was more of everything in Spectre. It felt completely the right thing to do.
"We got the character of Moneypenny back, and Q, and now Ralph Fiennes was playing M, so it was like, right, let's get all of them into the story.
"Everyone's been banging on to me about the gadgets — 'Where are the gadgets?' — and before it hasn't felt right, so we sneaked a lot of stuff in."
Like Brosnan before him, Craig insisted on his contract allowing him to star in other films, but for a man credited with helping make Bond the most-successful franchise in cinema history, his golden touch failed him in two other ventures.
Both The Golden Compass and the Hollywood remake of The Girl With the Dragon Tattoo were expected to kick-off long-running movie series, but neither made the anticipated box-office impact, and all sequels were shelved.
No wonder that, until this year's Logan Lucky, Craig's only other roles were as Bond in the 2012 Olympic opening sequence (can't remember the name of the Bond girl beside him — Liz something…) and as uncredited and masked stormtrooper JB-007 in Star Wars: The Force Awakens.
He was reluctant to come back as Bond after a gruelling shoot on Spectre, but in the summer, it was announced he'd been tempted back by a £150m paycheck.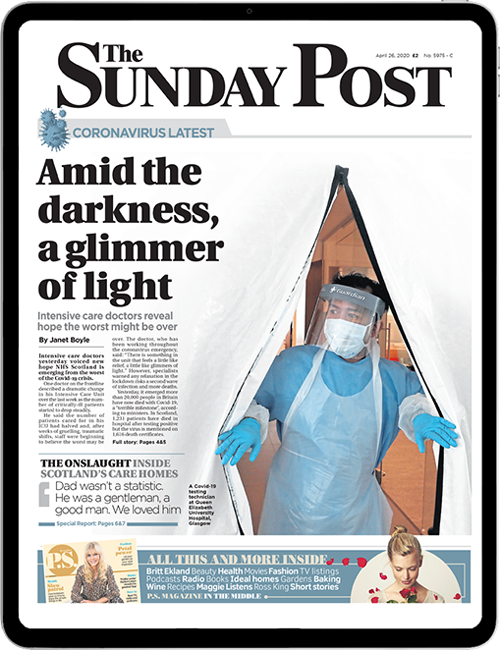 Enjoy the convenience of having The Sunday Post delivered as a digital ePaper straight to your smartphone, tablet or computer.
Subscribe for only £5.49 a month and enjoy all the benefits of the printed paper as a digital replica.
Subscribe