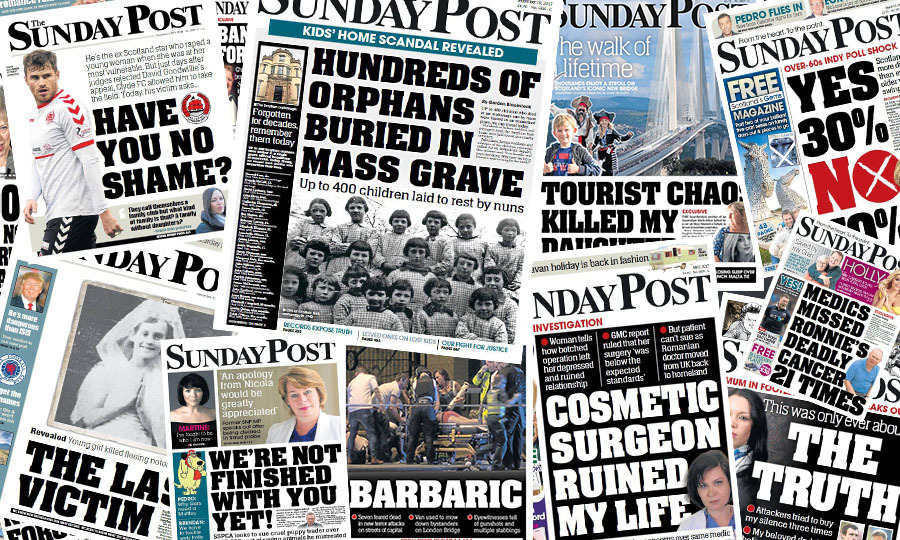 AS the year draws to a close, here's a look back at the big stories we've brought you in 2017.
Don't forget to pick up this year's final edition of The Sunday Post tomorrow morning!
---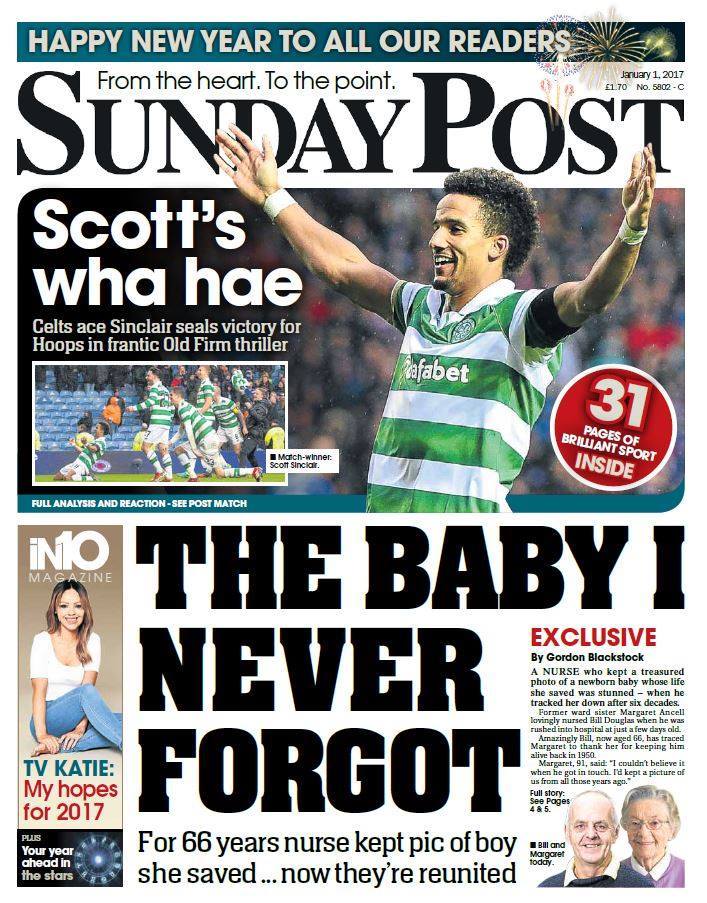 In our first edition of the year, we told the story of an incredible reunion between a nurse and the man whose live she saved when he was born.
Bill Douglas tracked down 91-year-old former ward sister Margaret Ancell, who had even kept a remarkable picture from their time together in the '50s.
66 years on, pensioner is reunited with nurse who saved his life
---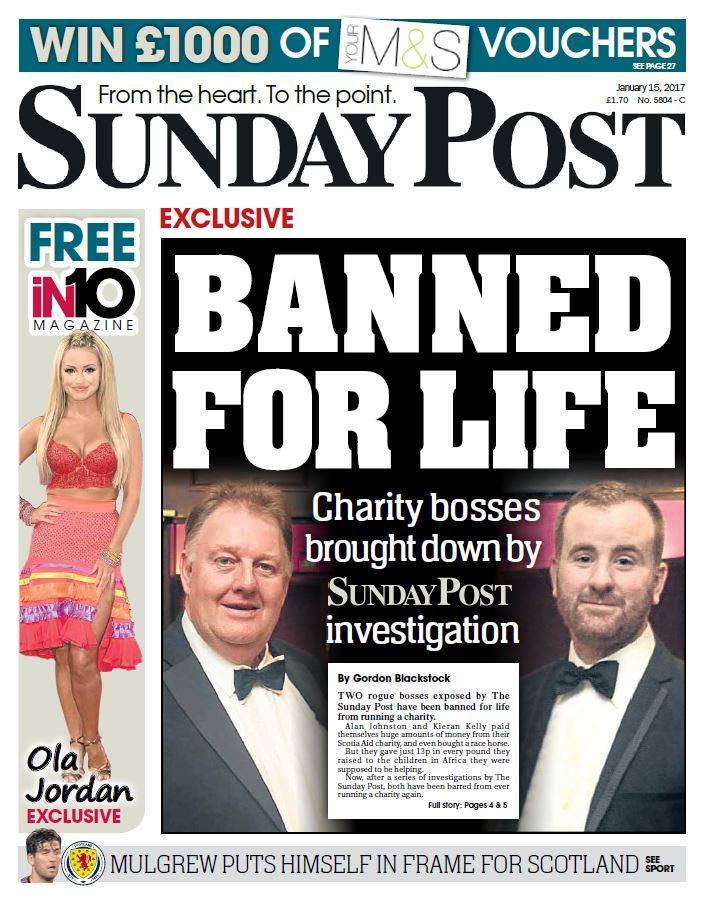 Two men exposed by The Sunday Post were banned for life from running a charity thanks to our investigative work.
Kieran Kelly and Alan Johnston were bosses of Scotia Aid, which claimed to help children in impoverished Sierra Leone in West Africa.
However, just 13p out of every £1 raised was going to Africa.
End of the road for charity fat cats brought down by Sunday Post investigation
---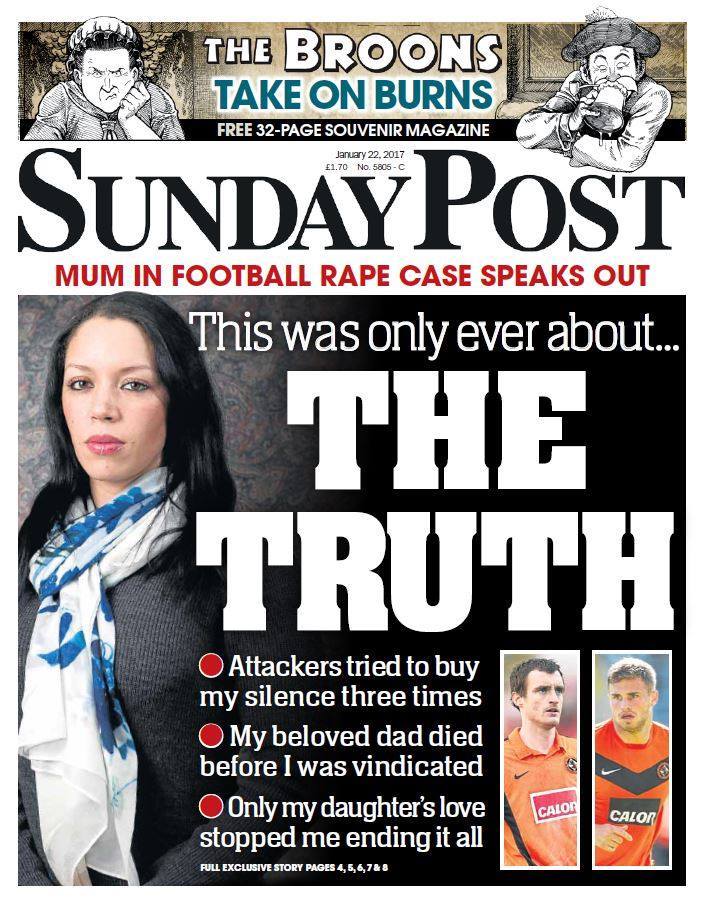 In our January 22 edition, Denise Clair spoke out about her ordeal as the woman at the centre of a rape case involving footballers David Goodwillie and David Robertson.
She revealed the trauma the case had put her through and her relief when the pair were publicly named by a judge as rapists.
Exclusive: "They offered me £115,000 to drop the case" – Denise Clair speaks out about football rape case
---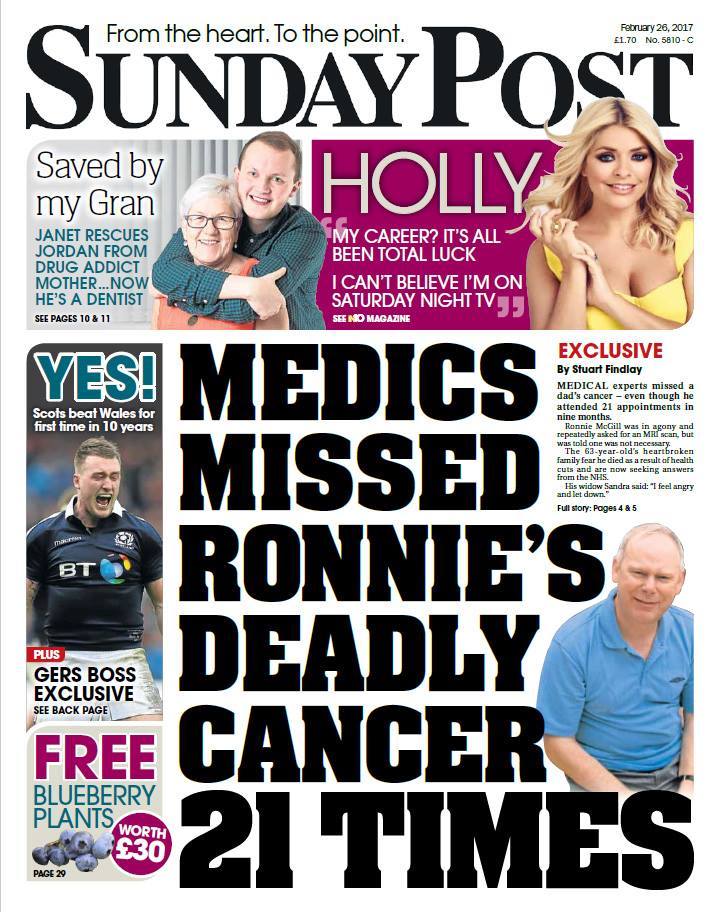 In February, we told the story of a West Lothian dad who died without getting to see his daughter's first child – after medics failed to diagnose his cancer on 21 separate occasions.
His wife of 42 years, Sandra, 60, told The Sunday Post that she and her family believed NHS cutbacks affected the decision to offer Ronnie painkillers instead of an MRI scan.
Medics missed devoted dad's deadly cancer 21 TIMES in nine months
---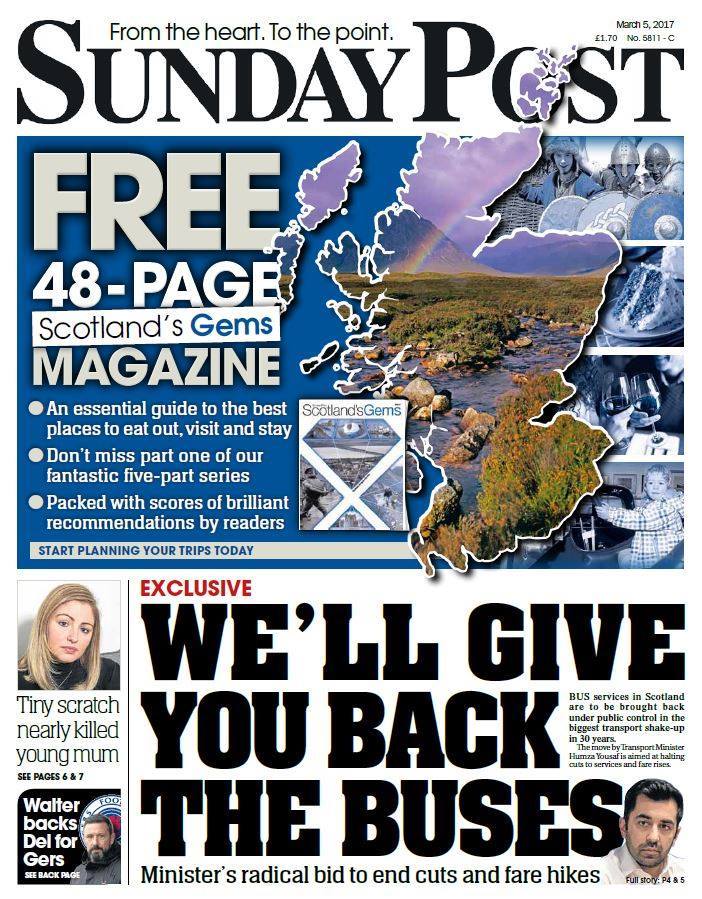 In March, we revealed plans to shake-up Scotland's bus services by taking them back under public control.
The radical bid was aimed at reducing cuts to services and rising fares.
---
We also released the first of our Scotland's Gems supplements, featuring the best places to eat, drink and stay in Scotland, as well as things to see and do.
Our hidden gems gave readers inspiration for days out with a difference, and you can browse our online version below.
Scotland's Gems: Our interactive map of the top spots to visit
---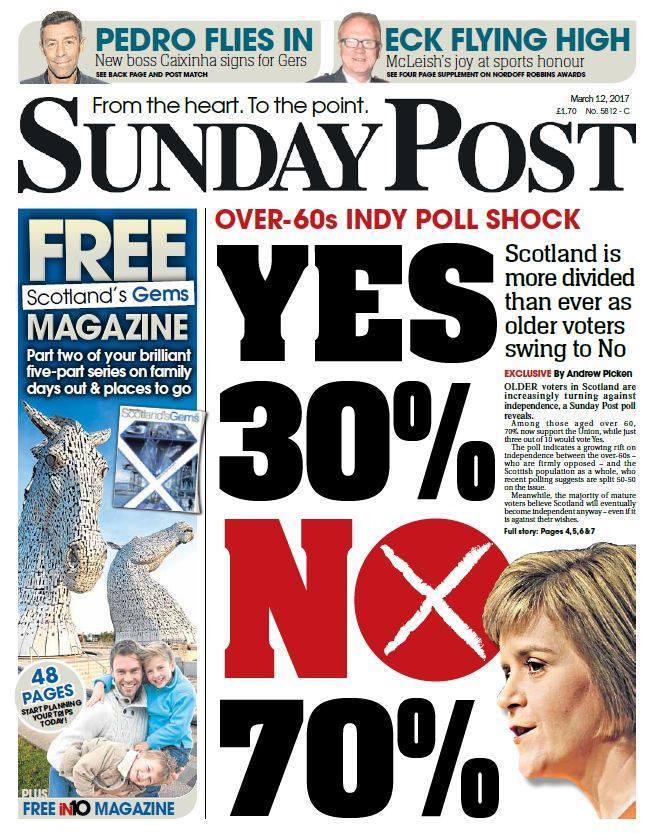 While the Scottish Parliament backed Nicola Sturgeon's call for the powers to hold a second independence referendum, our over-60s poll revealed the nation was more divided than ever as older voters turned against independence.
Over-60s independence poll shows 70% of mature voters would back another No vote
---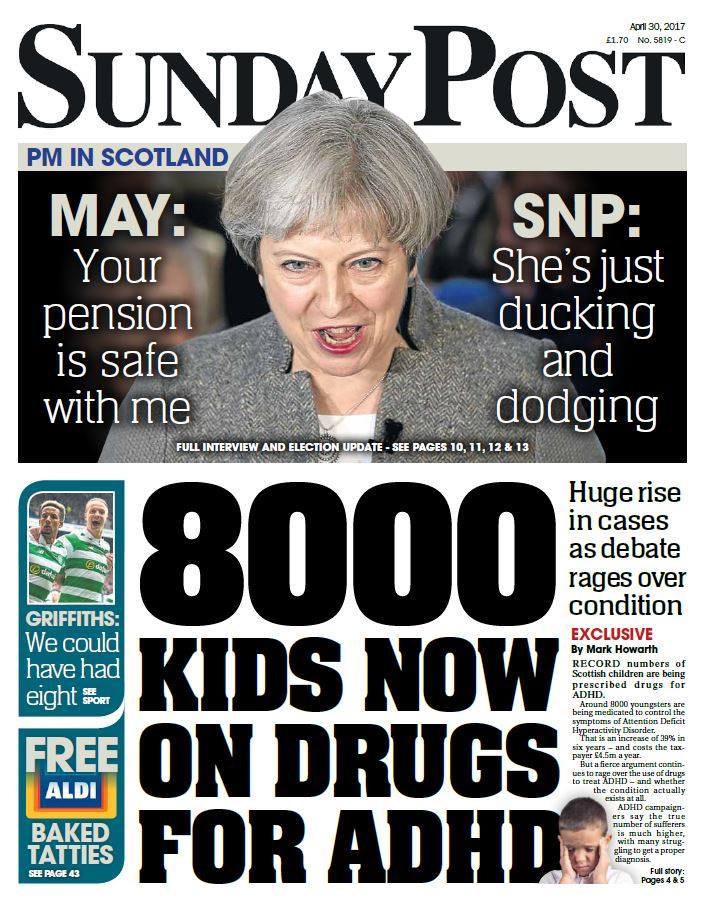 In April, we revealed that record numbers of Scottish children are being prescribed drugs for ADHD.
Number of kids on drugs for ADHD rockets to 8000, as debate rages over condition
We also carried an interview with the Prime Minister Theresa May after she announced a snap general election.
---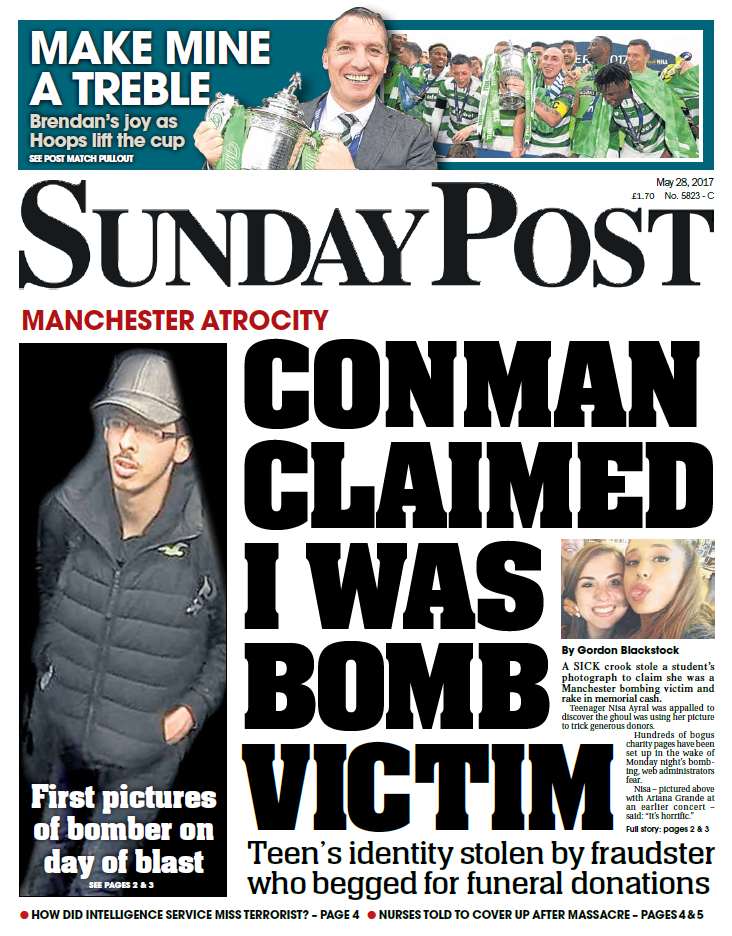 Terror returned to the UK in May as a suicide bomber targeted young concertgoers at an Ariana Grande show in the Manchester Arena.
In the aftermath of the attack, we revealed how a sick crook stole a student's photograph and claimed she was a victim in order to steal cash.
Conman claimed I was bomb victim: Fake websites set up as fraudsters target Arena tragedy
---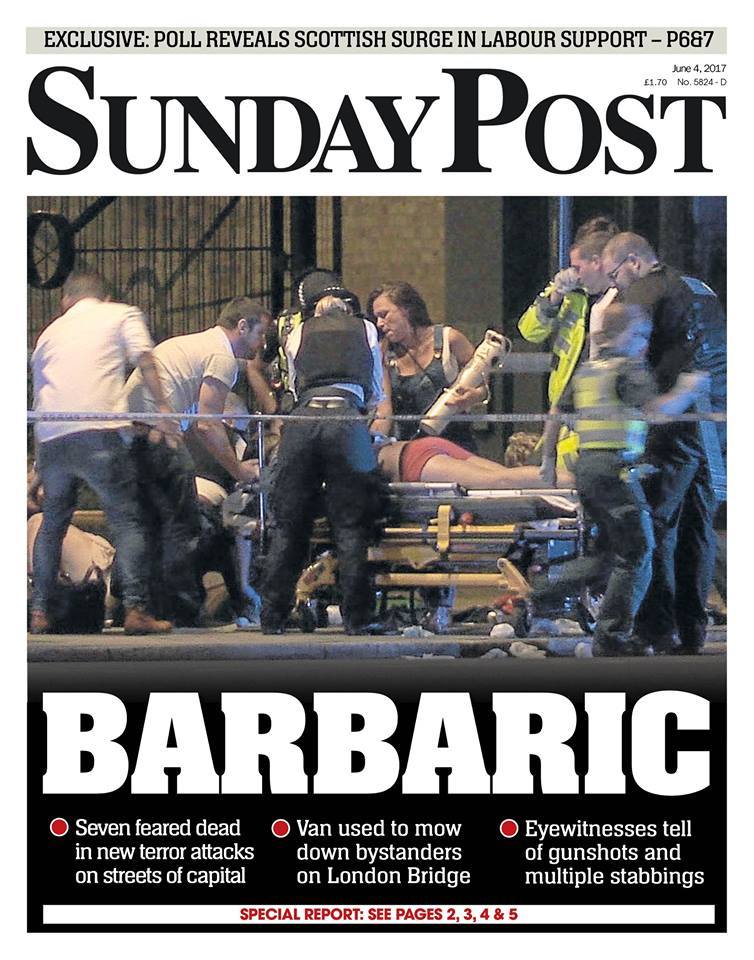 2017 was sadly a year marked by terror. Our June 4th edition reported on the horrifying events of the night before as eight people were killed in a vehicle and knife attack in London.
---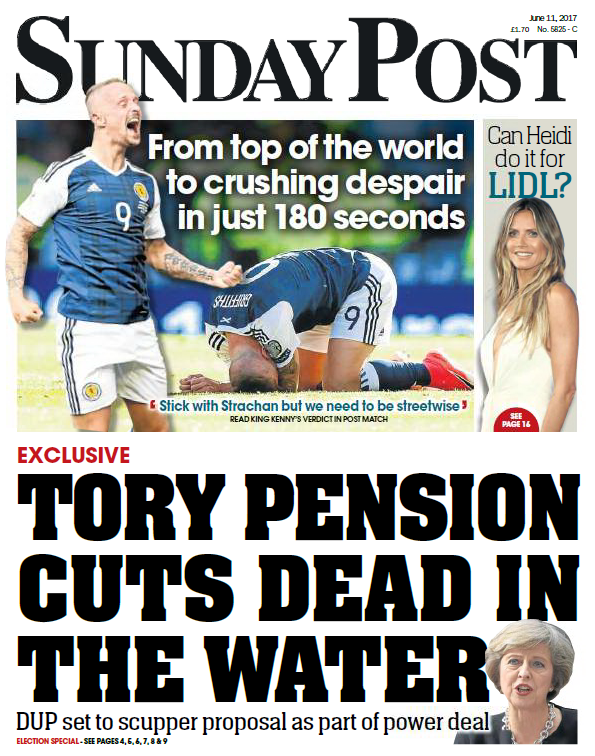 We always look out for the issues that affect you, and we brought you full analysis in the wake of the General Election, which saw Theresa May lose seats in Westminster.
Focus was drawn to Northern Ireland's DUP who were key in the Conservatives remaining in Government.
In our June 11 edition, there was also analysis of a different kind after a thrilling match between Scotland and England at Hampden.
Two stunning free-kicks from Leigh Griffiths saw Scotland come from behind to lead in the final minutes of the match, but a late Harry Kane equaliser broke Tartan Army hearts.
---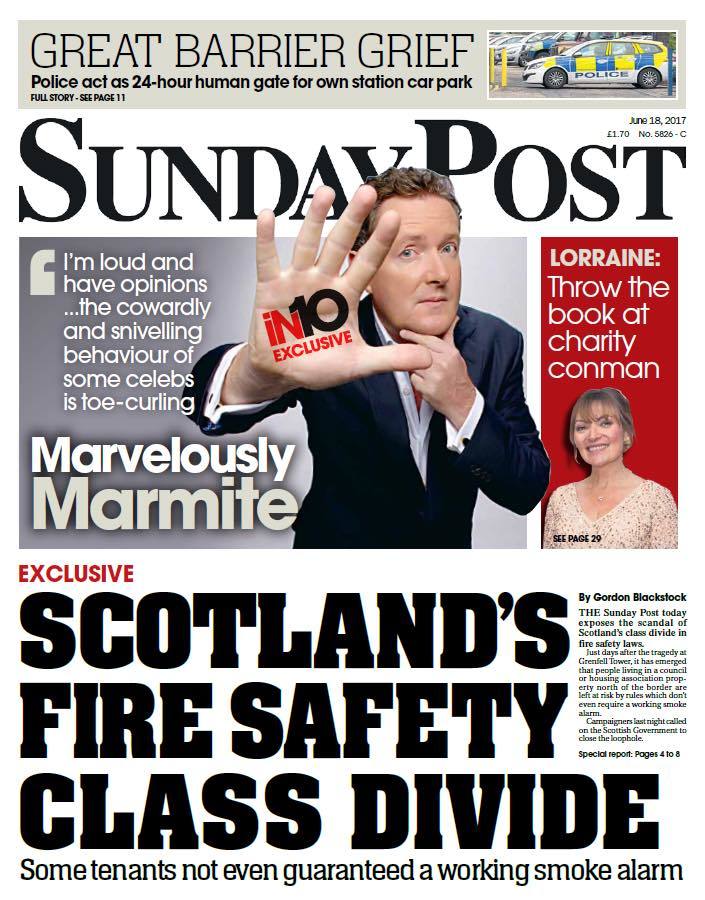 On the night of June 14, a devastating blaze tore through Grenfell Tower in London.
Later that week, we exposed the scandal of Scotland's class divide in fire safety laws as fears grew over the safety of high rise buildings across the country.
---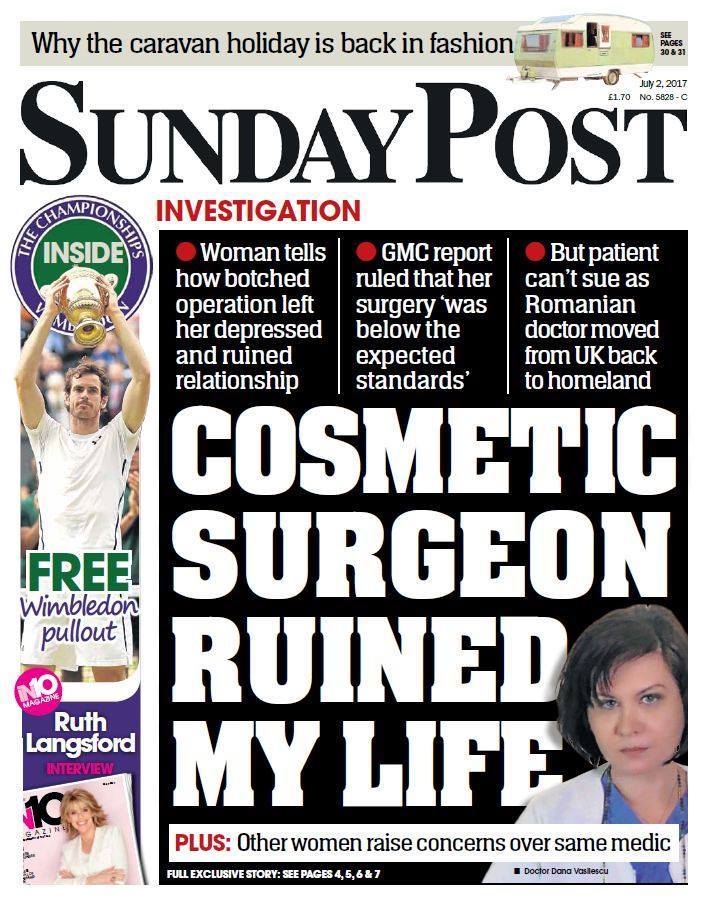 In July, we brought you the story of several women whose lives were ruined by cosmetic surgery gone wrong.
Our investigation found that Dr Dana Vasilescu, who carried out the procedures, had returned to her home city of Bucharest and was still seeing patients.
Cosmetic surgeon ruined my life: Woman tells how botched operation left her depressed and ruined relationship
---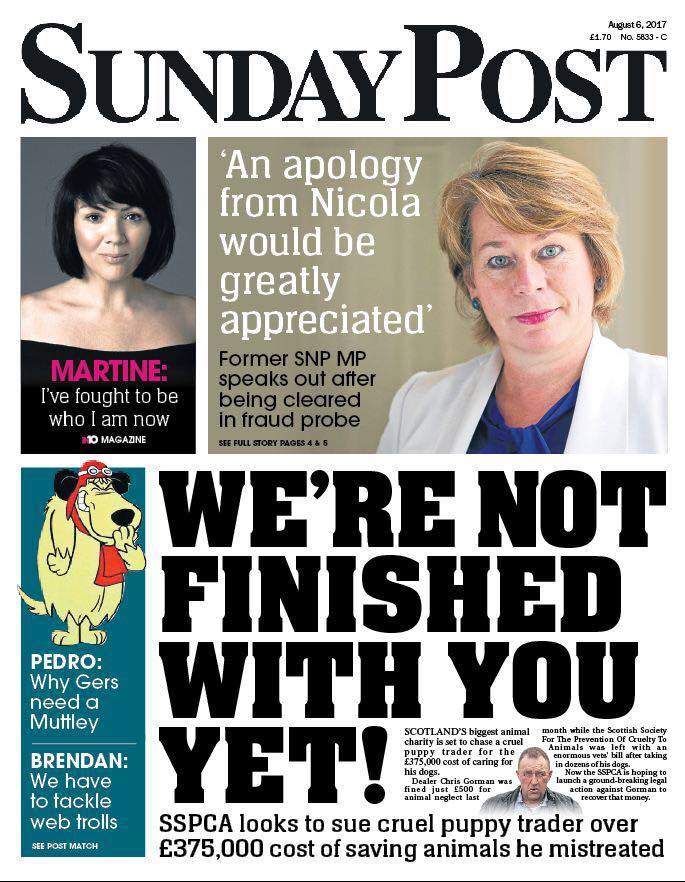 We ran several stories on the illegal puppy trade throughout the year, including this story from August.
Our reporter Gordon Blackstock revealed the SSPCA hoped to launch legal action over the cost of caring for convicted dog dealer Christopher Gorman's animals.
Scottish SPCA looks to sue cruel puppy trader over £375,000 cost of saving animals he mistreated
---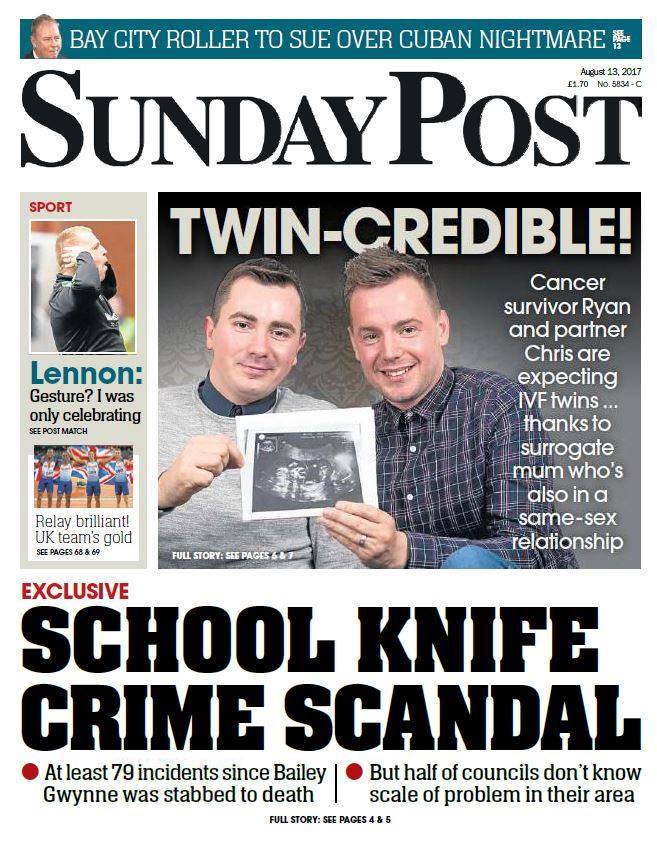 Our August 13 edition reported on shock knife crime statistics which revealed the worrying scale of the problem in our schools.
Two years on from Bailey Gwynne's death, half of Scots councils still failing to track school knife incidents
We also had an exclusive interview with Ryan and Chris, who shared their story with us.
They beat incredible odds to become the first Scottish same-sex couple to be expectant dads using groundbreaking IVF treatment.
And they were having twins!
It's twins! Third time lucky for cancer survivor Ryan and fiance Chris as IVF family dream is fulfilled
---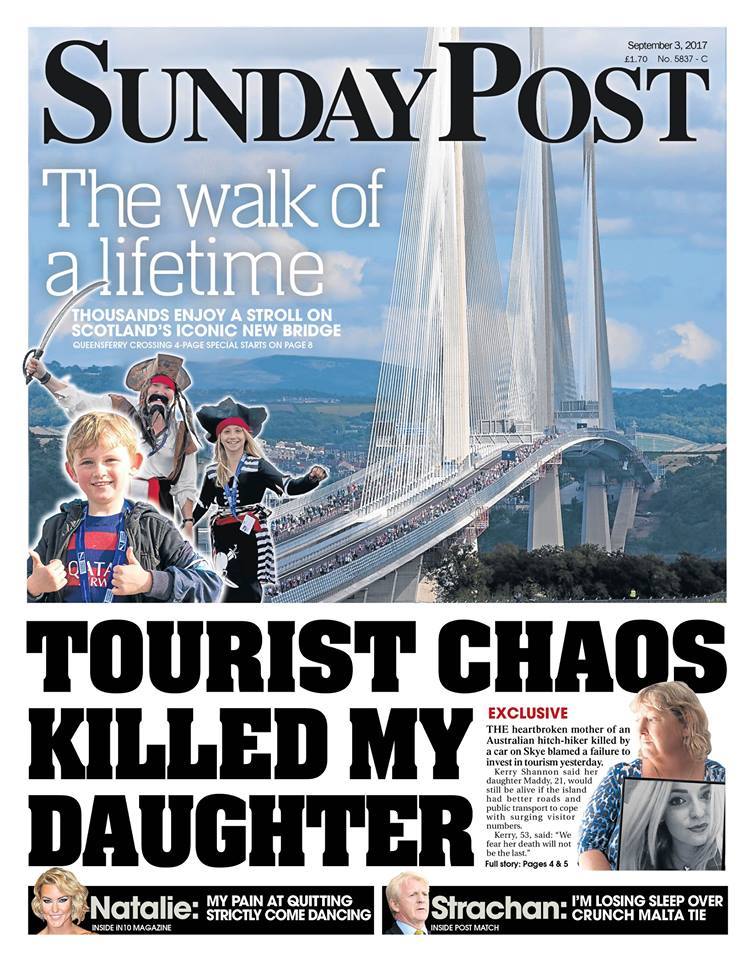 Throughout its construction, we provided extensive coverage of the Queensferry Crossing, and that continued on a very special opening day.
We featured stunning drone shots of thousands of walkers taking a stroll across the new bridge to celebrate Scotland's latest landmark.
VIDEO: Incredible drone footage shows walk to remember as 25,000 go Forth across Queensferry Crossing
In this edition, we also brought you the sad story of an Australian hitch-hiker who was killed while on holiday in Skye, leading her mother to call for investment in safety measures for tourists on the island.
Authorities' failure to deal with Skye tourist surge killed my daughter, says mother of tragic hitchhiker
---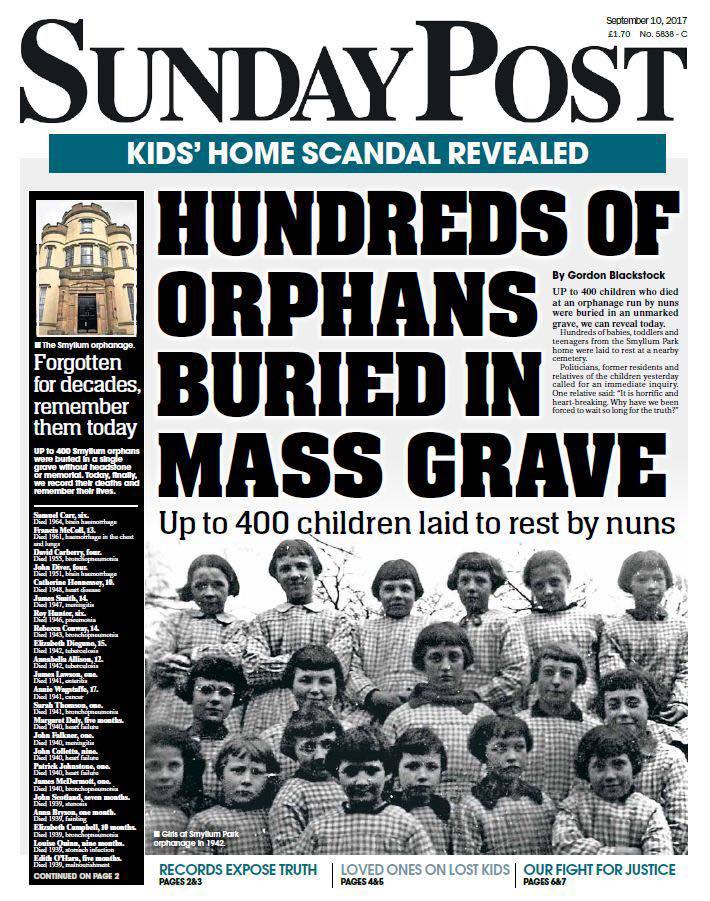 Our investigation into the former Smyllum Park orphanage was picked up on by outlets across the world.
Forgotten for decades, we remembered those buried in a mass grave and revealed the sickening abuse claims that are now being investigated by an official inquiry.
Smyllum's Children: Lanarkshire kids' home scandal revealed as hundreds of orphans laid to rest by nuns in mass grave
'Sweet Jesus have mercy on the souls of the children of Smyllum': For 100 years, the words that were their only memorial
No truth. No justice. Victims reveal abuse ordeal at Smyllum orphanage and condemn years of lies and secrets
---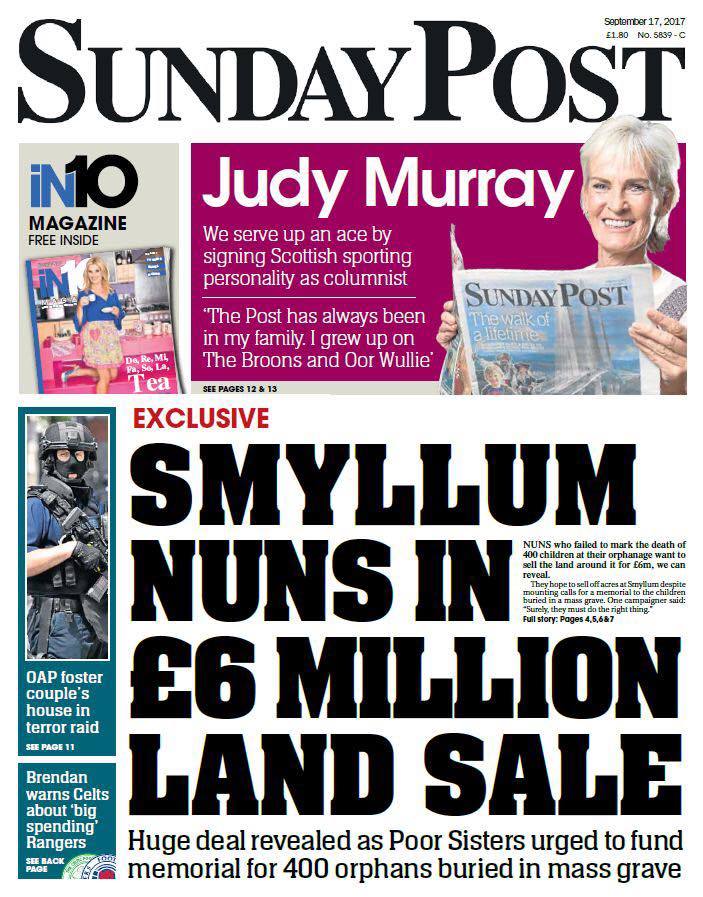 Our extensive investigation into Smyllum continued, and we also introduced our new columnist in September – Judy Murray.
---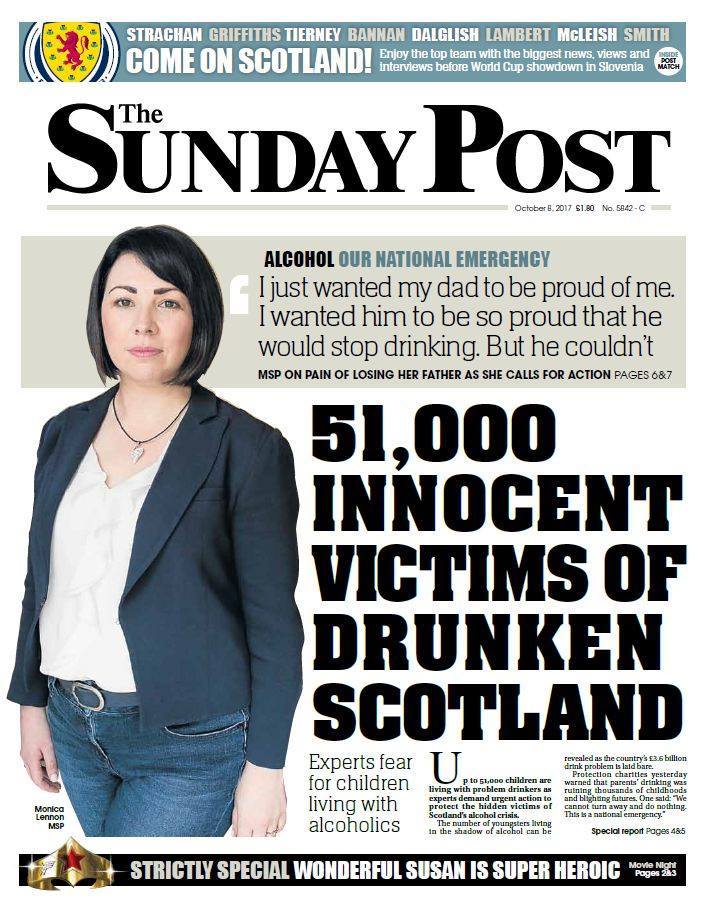 In October, Labour MSP Monica Lennon shared her emotional story as we revealed the thousands of innocent victims caught up in Scotland's drink culture.
Her father was an alcoholic, an addiction that killed him at the age of 60.
MSP Monica Lennon reveals anger, guilt and sadness at devastation inflicted by her dad's drink problem
---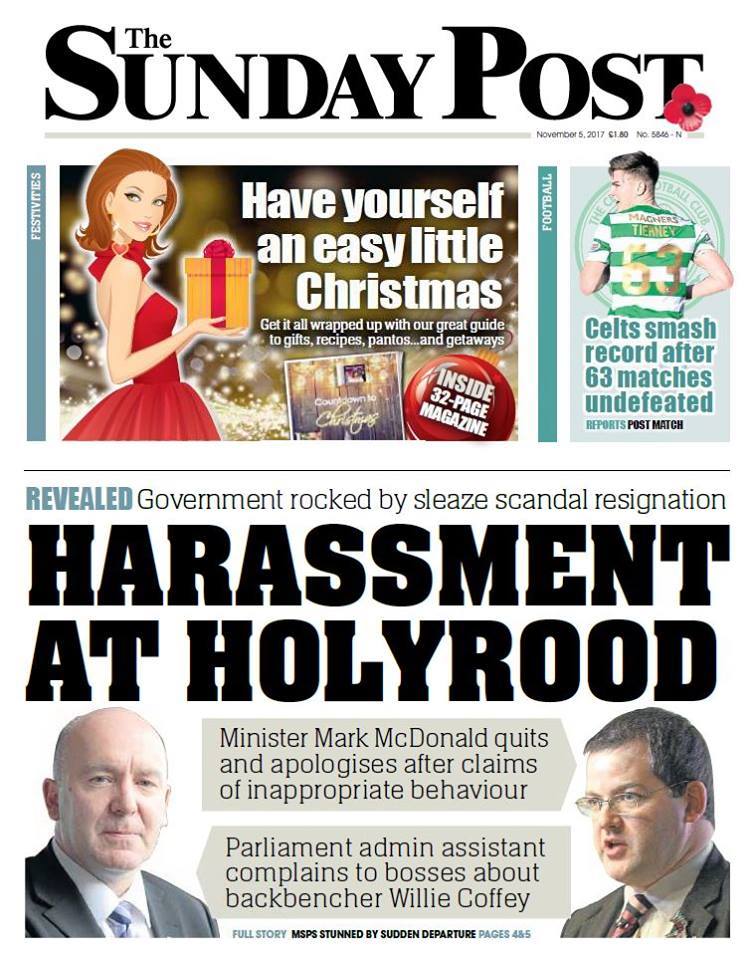 Amidst the worldwide sexual harassment scandal that saw the likes of Harvey Weinstein and Kevin Spacey exposed, allegations emerged against figures in Scottish politics.
We reported on harassment at Holyrood in our November 5 edition.
---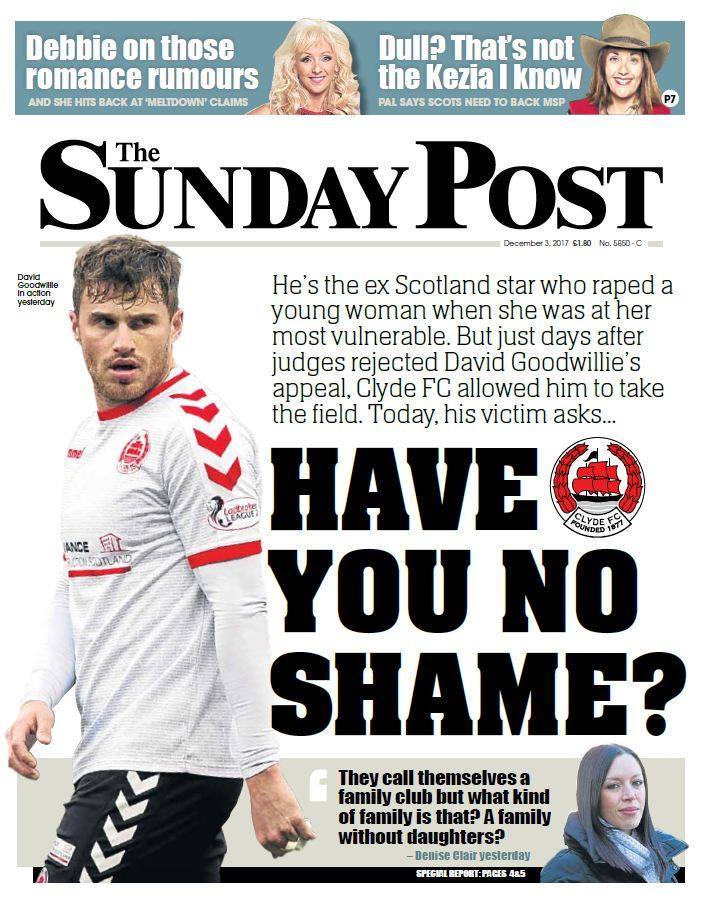 Earlier in the year, Denise Clair shared her story in The Sunday Post.
At the end of November, David Goodwillie and former teammate David Robertson lost an appeal against a judge's ruling that they were rapists.
Incredibly, Goodwillie took to the pitch the following Saturday for Clyde FC.
Our December 3 edition featured Ms Clair and leading political figures calling for the club to dismiss their striker.
---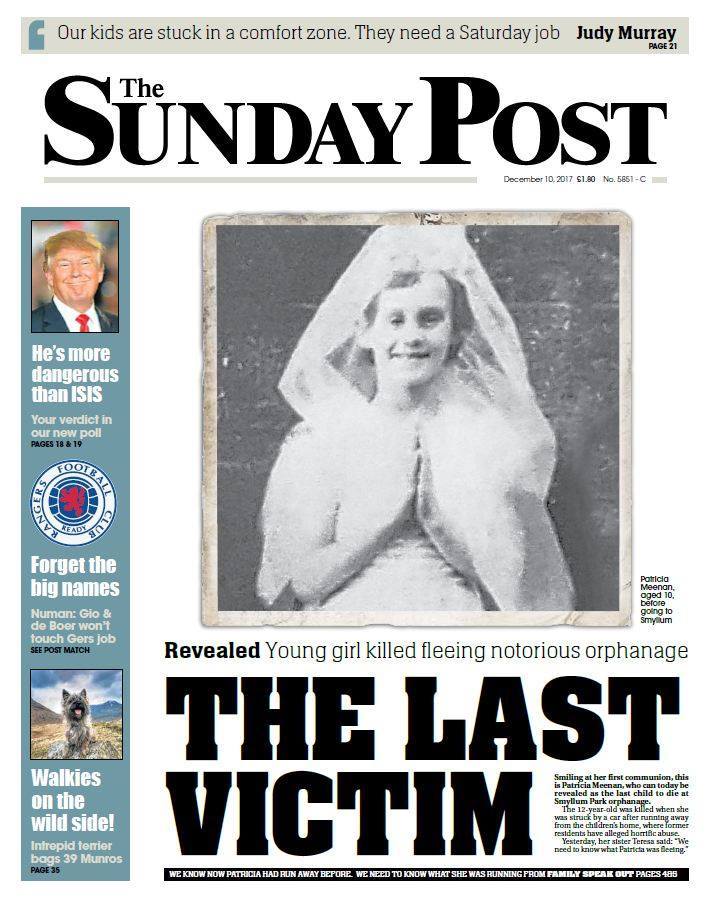 As the inquiry into child abuse at Smyllum continues, our December 10 edition revealed the tragic story of the last child to die at the orphanage.
Patricia Meenan was hit by a car after running away from the children's home in 1969, and now her family demand answers over her treatment there.
Family of last child to die at notorious Smyllum Park orphanage demand answers as inquiry hears of horrific abuse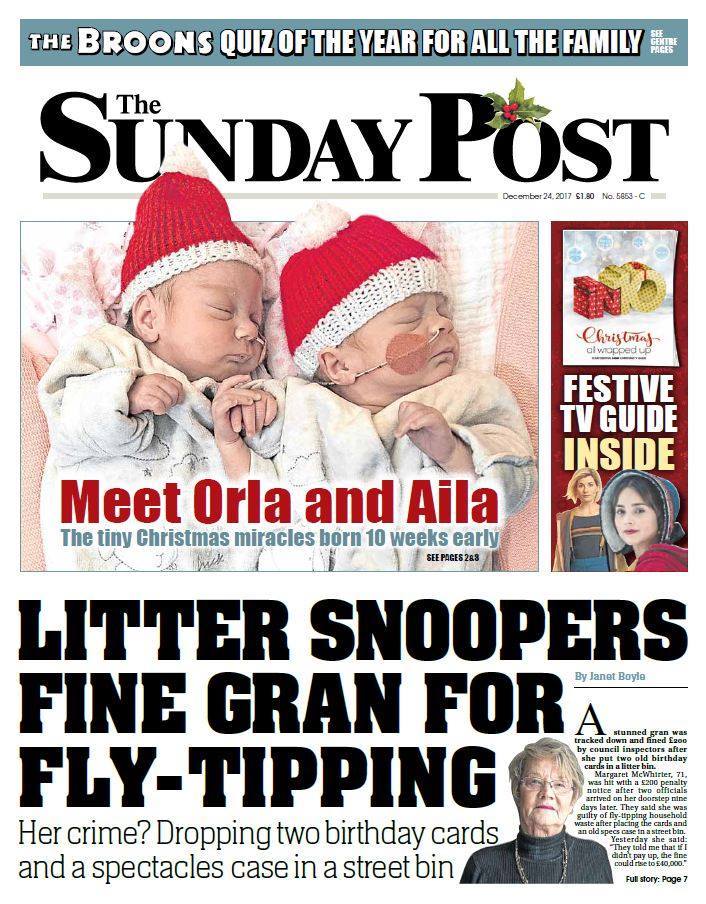 Our Christmas Eve edition carried the story of three Christmas miracles as a mum and her newborn twins survived their traumatic arrival.
Premature twins Orla and Aila were unable to breathe unaided after being born 10 weeks early but were kept alive by doctors.
Our three Christmas miracles: Family hail hospital doctors for saving the lives of new mum and her beautiful twins
Our reporter Janet Boyle also revealed the story of pensioner Margaret McWhirter, who was fined by Dumfries and Galloway for using a litter bin.
A £200 fine for putting litter in the bin? What a lot of rubbish
2016: The stories brought to you by the Sunday Post in an incredible year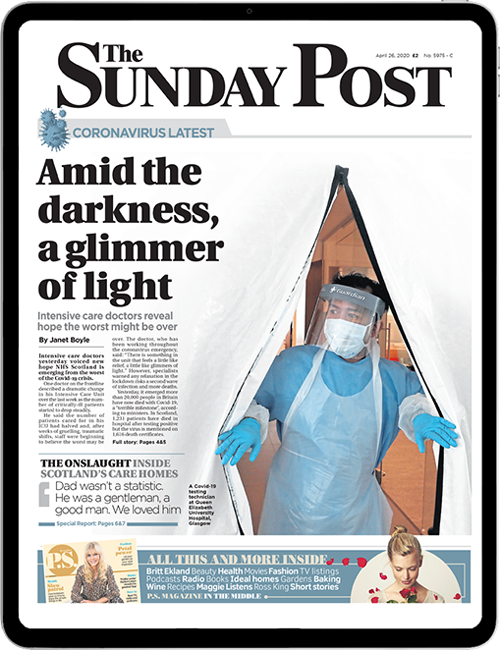 Enjoy the convenience of having The Sunday Post delivered as a digital ePaper straight to your smartphone, tablet or computer.
Subscribe for only £5.49 a month and enjoy all the benefits of the printed paper as a digital replica.
Subscribe