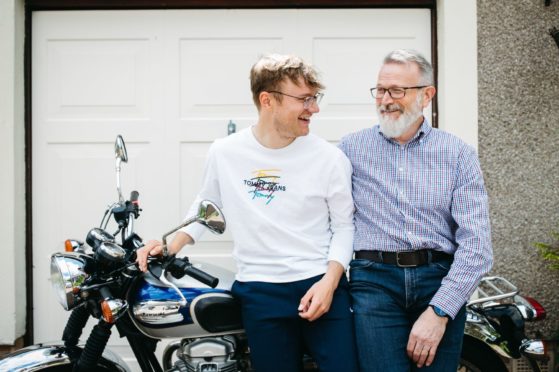 Joseph McLean always struggles to think of a gift for his dad for Father's Day.
After all, nothing is going to top what his kidney-donating dad gave him.
Had it not been for Tim's priceless gift, Joseph would have spent most of his life on dialysis. Instead, he is living his life to the full and planning a future career in sport.
Joseph, 24, said: "My dad has given me something that no amount of money can buy, and you just can't top it. In fact, I still struggle with the gratitude. It's not just good enough to say thanks, that just doesn't quite cut it."
Joseph, who lives in Dolphinton, Lanarkshire, with his dad and mother Amanda, and has two sisters, Rosie, 30, and Hazel, 21, was diagnosed with Alport Syndrome, a rare genetic kidney disorder, in summer 2018. By then his kidneys were operating at just 10% capacity and a transplant was the only route to recovery.
The diagnosis came out of the blue for the sports science graduate, who had been a fit and healthy until just a few months before.
He said: "The symptoms crept up on me. I came down with leg cramps and was just tired all the time.
"I thought I was just doing lots of sports and dehydrated, but that summer I went to Eastern Europe with my girlfriend and I was exhausted.
"It got to the point where I couldn't manage to stay awake for a whole day. I would need to have a nap in the afternoon."
Back home, he went for blood tests and soon after received a call from the doctor, telling him to go straight to hospital.
He said: "I remember a nurse coming to get me from the waiting room with a wheelchair and I wondered why she was bringing it for me because I was perfectly capable of walking.
"But I understood when they told me just how much my kidneys were failing. That was quite a shock and signalled the start of a pretty rough time. It was a mixture of relief because I was glad they had spotted it, but also worry, wondering if life would ever get back to normal again."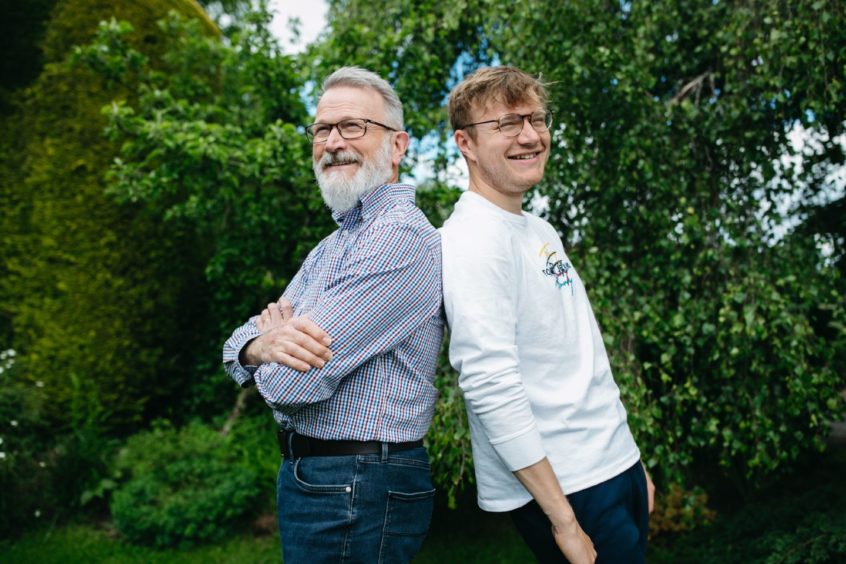 With no cure, the only option was four hours of gruelling dialysis three days a week or a transplant. His dad was first in line to volunteer and was overjoyed when he was found to be a match.
Tim, 63, said: "I just did what any parent would do, I just had to find a positive. We were just as shocked as Joseph to find out he was so ill. I went through a lengthy testing regime and I was a pretty strong candidate."
In February 2019, after months of draining dialysis, Joseph and his dad went under the knife and thankfully the surgeries went smoothly.
Tim said: "I was obviously worried about Joseph but it never entered my head that this was a risky procedure for me. I put my trust in the clinicians who are absolute professionals. They had done extensive testing and checking. I knew all the risks – but I had absolute confidence it would go well."
After just four days, Tim was discharged from hospital, followed by Joseph a week later. Both have since made a good recovery and Joseph is back to full fitness and about to embark on a masters in performance psychology. He said: "We have both had a good recovery and my body has responded well to dad's kidney. It's quite remarkable how quickly I managed to get back to normal life. And now, I feel just as healthy as I did before. When dad volunteered his kidney, I wasn't surprised. It's just his way. Dad has always done everything he could for us.
"It's difficult to know what I can give to show my appreciation. I'm hopeful I can do well in life, and that will be an investment back to dad for his kidney."
But for Tim, seeing his son healthy again, is thanks enough. The clinical researcher said: "It was a truly amazing experience from my point of view. I feel very lucky to have been able to help my son. Few parents get the opportunity to do something as vital – potentially life-saving or life transforming – as giving their child an organ. I felt it would be a huge privilege. And to be honest, losing a kidney has made no difference to me whatsoever. It turns out you don't need two kidneys. It hasn't made any difference at all to my life. In fact, I probably feel better for it – and I'm 150 grams lighter!"
The pair were back on their bikes within six weeks of surgery and embarked on a 78-mile sponsored cycle just six months later in a bid to raise money for Kidney Research UK.
"I think we'll just go for a bike ride for Father's Day," Joseph said. "Spending time with dad and doing things he likes to do is the best way to show my appreciation.
"Other than that, he's just happy with bike stuff. I can't begin to think what life without dad's kidney would have been like. It was an incredible gift."
---
Find out more about Alport Syndrome at www.alportuk.org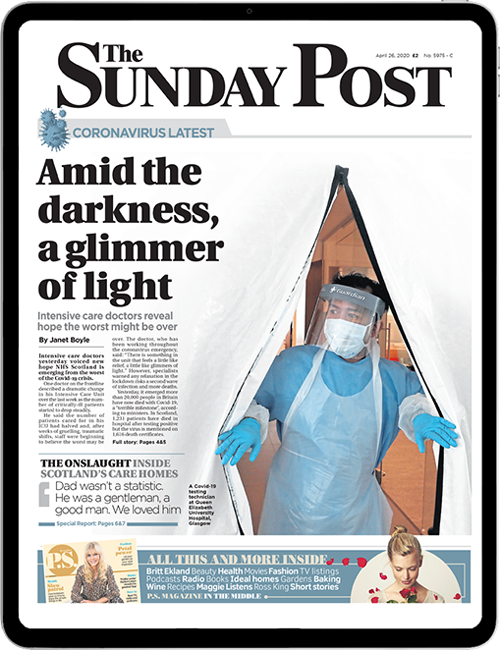 Enjoy the convenience of having The Sunday Post delivered as a digital ePaper straight to your smartphone, tablet or computer.
Subscribe for only £5.49 a month and enjoy all the benefits of the printed paper as a digital replica.
Subscribe