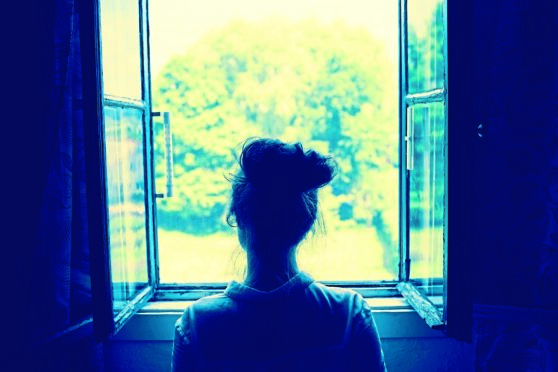 Far too many women are still being unnecessarily remanded, experts have warned, as analysis reveals one in four held behind bars in Scotland have not yet stood trial.
Of those on remand, almost three quarters will not get a custodial sentence while Scottish prisons have a greater proportion of women on remand than the rest of the UK.
The numbers of women on remand reveals, according to criminal justice professionals, an abject failure to address the issues raised in a landmark report calling for transformative reform of how women are treated within Scotland's justice system.
They warn time spent in prison can have a catastrophic effect on women's lives, causing them to lose their homes, custody of their children and their job and insist custodial remands should only be for offenders likely to get a jail sentence.
Official figures this month reveal 284 women in prison in Scotland and of those, 69 – 24% – are on remand, compared with 15% in England and Wales and 18% in Northern Ireland. Of those on remand in Scotland 70% don't receive a custodial sentence.
Emma Jardine of Howard League Scotland, an independent penal reform organisation, said: "Data published by the Scottish Government in March, showed a significant proportion were accused of non-violent offences.
"People accused of such offences shouldn't be remanded into custody and there's no logical reason for Scotland's rate of remand to be so out of kilter with that of other countries.
"It has been nine years since the Angiolini Commission recommended a complete redesign of services for women in the criminal justice system and yet we're still remanding vulnerable and traumatised women to prison, where we know they won't get the individualised support that they might need.
"Remanding into custody should be reserved for offences which are likely to attract a prison sentence on conviction or for reasons of public protection, never because we don't know what else to do with someone."
The Sunday Post view: When our jails need revolving doors not gates, what's the point?
The Commission On Women Offenders, led by former Lord Advocate Dame Elish Angiolini, QC, in 2012 said women's prison HMP Cornton Vale in Stirling was "not fit for purpose" and should be replaced by a prison for long-term offenders and smaller units around the country for those serving short sentences.
An overhaul will see a new facility open on the site of Cornton Vale and two smaller Community Custody Units will open in Glasgow and Dundee, housing up to 20 women, making it easier for them to maintain family and community links.
Three more units will open if the smaller units are a success but, campaigners say other changes demanded by the commission have stalled, including greater resource for alternatives to custody.
At the time, Angiolini said: "We have a penal system designed for men and largely based on a Victorian notion of punishment. The system needs to adapt and provide the Scottish community with effective remedies for the heartbreak caused by crime."
Mark Day, head of policy at the Prison Reform Trust, said: "Even a short spell in custody can devastate women's lives, causing them to lose their jobs, homes, and contact with children and families. The fact that so many women in Scotland are being remanded to custody compared to other nations of the UK is shocking enough. That more than two thirds of women do not go on to receive a custodial sentence raises serious questions for ministers regarding the fairness and proportionality of the use of pre-trial detention."
Experts fear that without specialist support and help, too many women prisoners return to the chaotic lifestyles that led to their offending and a probable return to prison.
Rhona Innes, who runs Shine, a Scottish Government-funded mentoring service for women offenders, offering crucial support in prison and on release, said lockdown has made the situation of many even more perilous.
She said: "All visits were shut down, which had a massive impact. Even when women were released from custody, they often couldn't see their children because they may have been housed in a different council area. That can be devastating."
Sharon Stirrat, director of justice at Sacro, a leading community justice organisation which oversees the Shine service, said: "It can also be traumatic for children. Sometimes women don't expect to be remanded at court and are just taken away, with children left wondering where their mum is."
She said there were fundamental questions over why so many women are being remanded despite being untried or unlikely to receive a custodial sentence.
"One example is if they do not turn up for appointments with social workers but women may have children, they may have a violent partner, they may have health problems, so in order to get the report done the sheriff might decide to remand a woman in custody.
"It does beg the question if that is a good use of custody? It has so many far-reaching consequences for the women and their families.
"Each case should be looked at in the context of the woman's circumstances and potential risk. If you look at the resources it takes to lock people up, the response to individual cases should be more bespoke. Very often, there would be scope to do things differently."
Stirrat believes courts should make more use of bail supervision where women are not remanded on condition they meet a bail supervisor regularly. She added: "That is a direct alternative to remand and the government is trying to increase it. There is momentum there."
The Scottish Government said £117 million is invested in community justice services annually, including a ring-fenced allocation of £1.5m for bail support for women. A spokesman said an additional £50m will be spent trying to clear the backlog of cases linked to the pandemic while £550,000 will be spent on bail supervision: "The single biggest factor in the increase in remand is the backlog of cases created by the pandemic and we are committed to helping the justice services recover."
---
I lost a baby and was being beaten and, by then, had a habit. Jail, drugs, jail, drugs…

– Former prisoner Marie
Marie – not her real name – is a 43-year-old mother who has been jailed more than 40 times for shoplifting.
Her most recent sentence was when she served 120 days in 2019 before being released on an 18-month drug treatment testing order with the support of the Shine service.
---
My dad died when I was nine. My mum didn't take drugs or drink but she was left herself at 29 with three kids. She worked jobs but it wasn't enough to keep the family going.
I remember being about 10 or 11 at school and someone said: "She's got a pencil case from the 99p shop" and feeling the shame and embarrassment. I thought the whole class was laughing at me.
On the Sunday I walked all the way over to Asda and stole a pencil case for me and my brother and sister so we weren't laughed at. Then as I got older, 12 or 13, I started experimenting with drink. I met my first long-term partner when I was 15 and I had a cot death when I was 17. That's when I started using heroin. It was one thing after another, I spiralled. With my first long-term partner there was a lot of domestic abuse as well.
I can recognise it now, I didn't back then. I thought it was just life. By then I had a drug habit, so it was jail, drugs, jail, drugs.
At the beginning, prison wasn't really daunting, and at one stage I was institutionalised because my drug habit was so bad and the only time that I felt safe and could control the drugs was when I was in jail.
There were times I was greeting on the day I was getting out.
I knew I was walking out to a habit so I was deliberately getting myself the jail. As daunting as prison is and as horrible as it is, there's a structure.
I've been clean, off heroin for 14 years. I've had alcoholism but I've been off that for 13 years. So my problem became prescription drugs, Valium and things like that.
The actual stealing had become a habit as well because it was my life for such a long time. All I'd ever known was in and out the jail, just surviving day to day. I've served time on remand and after being convicted. I've been remanded and not jailed plenty of times.
I know lassies who have been remanded for a couple of weeks and their kids have been taken off them because they've not had support on the outside. It's families that are ripped apart, just for the sake of a couple of weeks.
I was caught in a rut because I wasn't able to get support on the outside that I really needed, but in prison you needed to be serving longer sentences to get support and the only service outwith that in the prison is Shine. But when I got Shine and the Drug Testing & Treatment Order together, it seems to have made a massive difference. It's the first time I've properly engaged 100%.
I started getting better and better, and in the last 10 months I haven't touched so much as a paracetamol. I have literally started living my life.
My life has just spun right round. I've got a job and everything now. I never thought I'd come this far.
This is the longest I've been out of jail since I was 16.
I'm waking up in the morning now and I'm happy.
---
I was released in the middle of lockdown. If it wasn't for Shine I don't know what I'd have done

– Former prisoner Susan
Susan was mourning the death of her mother when she was jailed for breaching a drug treatment and testing order.
Now 44, she had been forced to escape a violent and abusive relationship in her 20s which led to her losing custody of her children.
The trauma was compounded by being jailed for driving without a licence as she fled with the children for her own safety. She suffered a mental breakdown and turned to heroin to cope, developing an addiction that eventually led to her being sentenced to five months in prison in March 2020.
Her mum had died in 2019 and, as she struggled with poor mental health and her addiction, she had missed appointments on her court-ordered Drug Treatment and Testing Order (DTTO), one because it clashed with the funeral.
Susan – not her real name – said: "I was gutted when I was sentenced. My jaw dropped. It was disbelief as it was only a DTTO thing and they could have given me another chance.
"My mum was my world. I was trying to arrange a funeral and I had no money. It was really hard. I had no dad or anybody else to help me. The judge just wasn't interested.
"When you were in prison during lockdown, you were in lockdown, you were only getting out for 15 minutes. I had to eat my meals in my cell. Being locked up constantly with my mental health, it didn't help at all.
"A longer sentence you could get your head into it, but the shorter ones break your back. Sitting there every day thinking that's another day gone, another day gone, with no visitors or anything."
When she was released last May, Susan was homeless and has spent the last year staying with a family member while she tries to get her life back on track.
One of the biggest challenges she faced was getting her benefits restored as they had been cut while she was in prison, leaving her destitute, and she did not even have a mobile phone. Her mentor at support service Shine provided her with a mobile phone on a contract, and helped her get access to the internet through another charity.
The service also helped her secure a grant to buy clothes and money from the charity Crisis to pay the deposit on a privately rented flat.
Susan, who is on a methadone programme, added: "When I got out it was in the peak of lockdown, and if it wasn't for Shine then I don't know what I would have done.
"Right now, we're still trying to get my benefits in order and that's a year down the line.
"If it wasn't for working with Abi at Shine I think I would have been back in prison by now. It's been one thing after another. If I hadn't had Abi's help, I would have been off my head.
"Things are falling into place now. If I'd been doing it myself then I'd have got nowhere. Once I get my own flat then I'm going to do a beauty course and take driving lesson. But most of all, I just want my own house."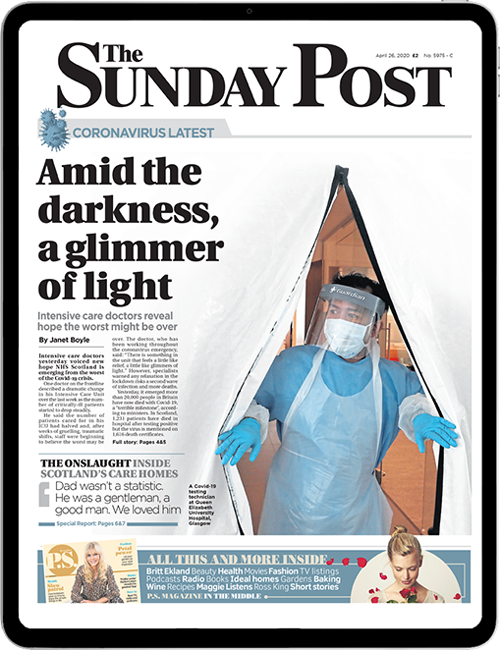 Enjoy the convenience of having The Sunday Post delivered as a digital ePaper straight to your smartphone, tablet or computer.
Subscribe for only £5.49 a month and enjoy all the benefits of the printed paper as a digital replica.
Subscribe