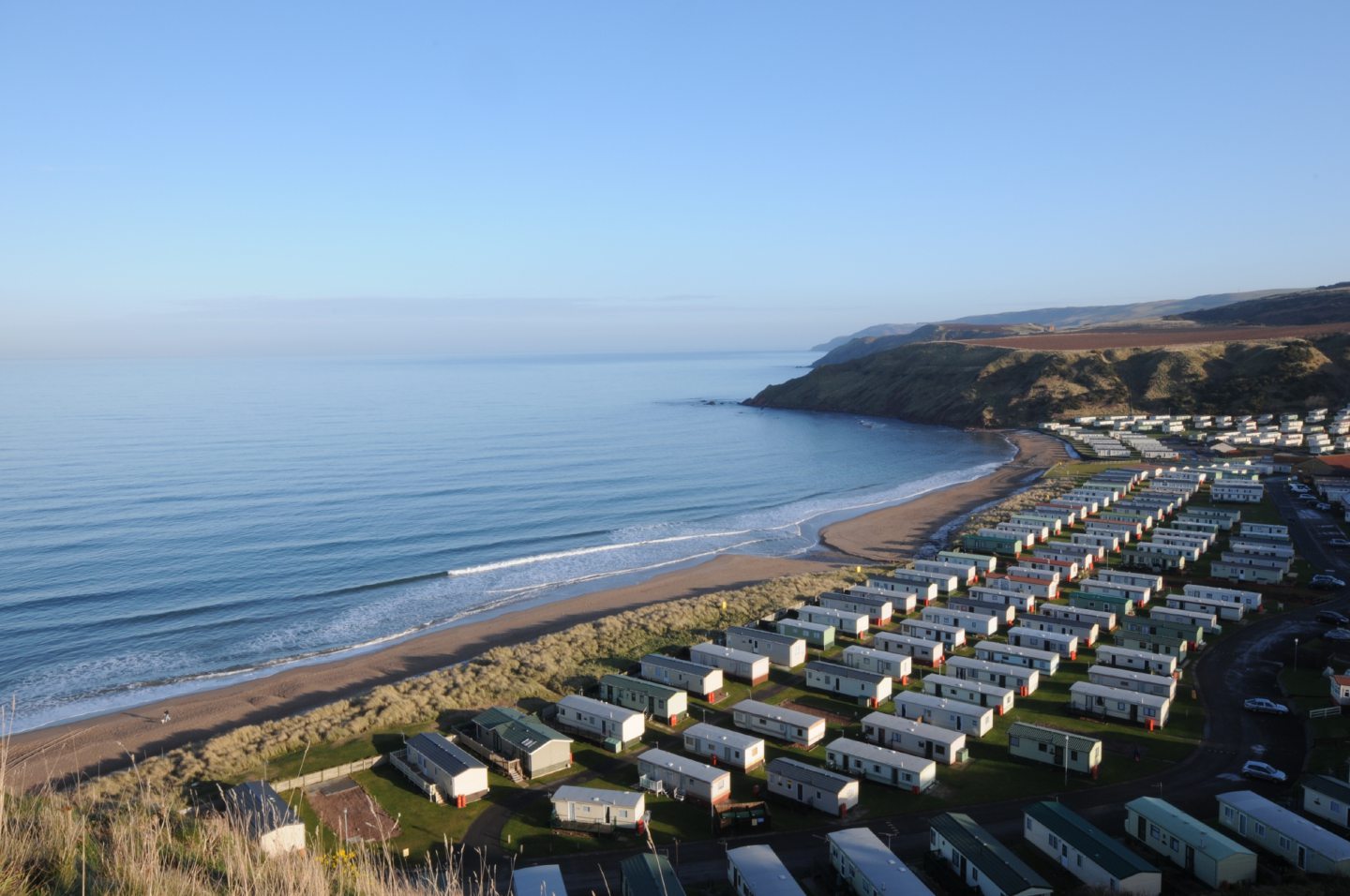 Shielding my eyes from the sun as I look out to the beach from the balcony, I already know it's going to be a good day.
After all, the perfect ingredients for a holiday are sun, sea and sand – and we have all three at our fingertips.
But amazingly we haven't had to endure crazy queues at airport security and a long plane journey to find them.
Instead, all we had to do was pack up the car and make the short drive to Berwickshire where we discover a few days' staycation can leave you feeling just as rested as a luxurious holiday abroad. We're spending the weekend at Pease Bay Holiday Park – a hidden gem, and a very precious one if you're lucky enough to find it.
Tucked away at the bottom of a steep, winding, single-track road, the park looks out on to a secluded and beautiful little beach, which feels a million miles from civilisation.
I've brought the hubby and kids along for the ride and, pulling up at our digs, the little ones are just as impressed as us.
"Oohs" and "Aahs" fill the air as we explore the Deluxe 2 Lodge, and the kids find the mascot teddy bears and goodie bags that have kindly been left for our arrival.
Gone are the days of trying to squeeze into a pokey caravan. With two bedrooms, two bathrooms, kitchen, living room and dining area, the lodge is spotless and, all in all, pretty perfect for holiday living. It's a home from home with plenty of room to kick back and relax in.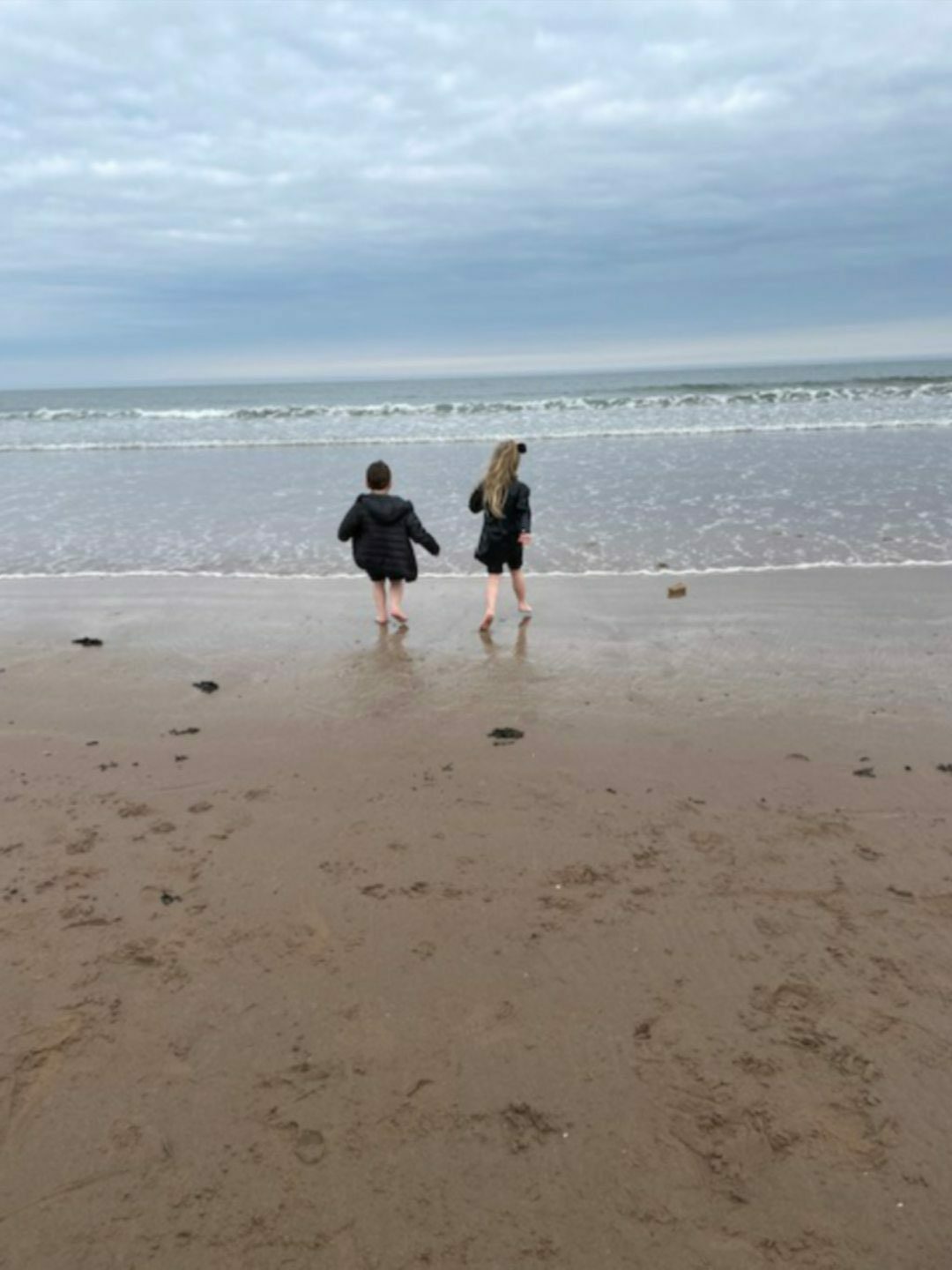 We seem to have lucked out with the weather so, buckets and spades in hand, we head straight for the golden sands just a hop, skip and jump away from the lodge.
The kids whittle the hours away having great fun paddling in the water, building sandcastles and fishing in the small rock pools at the far end of the beach.
It's been a long time since their last holiday and, while they're disappointed not to be boarding a plane, they're as happy as Larry with temperatures hot enough to sport a pair of shorts – and running up and down the dunes over and over again, until they've had enough mouthfuls of sand on faceplant landings!
The site is a huge hit with families, and it's easy to see why. As well as a playpark, there's a football field and games arcade. The restaurant, bar and shop selling everything you need, from sweeties to sun cream and surfboards, mean once you arrive, you don't really need to go anywhere if you don't want to.
We decide, however, to venture to nearby Dunbar for a wander – and a traditional seaside chippy tea.
Dunbar – which justifies its "Sunny Dunny" reputation during our visit – is a little town but with plenty to see and do. It's steeped in history.
You can still see the castle ruins which stand guard over the town's twinned harbours – and once sheltered Mary Queen of Scots when she fled Edinburgh after the murder of David Rizzio. And explore the open air battery – which doubles up as an amphitheatre – with public art and a coastal garden, as well as plenty of spots offering stunning views over the Firth of Forth.
Dunbar is also home to John Muir Country Park, a nature reserve named after the explorer, naturalist and conservationist who was born in the town.
The play park keeps the kids busy before we walk along to the sprawling beach for yet another paddle. After all that sea air, there's nothing better than devouring fish and chips on a bench looking out to sea (but, a word of warning, be wary of the hungry seagulls).
Then it's back to Pease Bay, where we all crash for the night, wiped out from a day of family fun.
The following morning, we head back to the beach before a family fun day at the park, with bouncy castles, stalls, races and games.
It's great just chilling, with our digs a few paces away, filled with crafts, games and sticker books for when we feel the need just to be.
And, doing just that, relaxing and having fun with a glass of wine in hand on the balcony, looking out at the waves crashing in, spells the end to the last day of a lovely break.
I can confirm it's been not just one, but two good days. Like all holidays, we're not ready to go home just yet but that's always a sign you've had an enjoyable break.
---
P.S.
If you're meandering along Dunbar's High Street, check out the Sweetie Bank, which feels like taking a step back in time. You'll be sure to spot your favourite sweets from years gone by.
Factfile: 
Prices for a Superior Caravan 2 at Pease Bay start from £592, or £37pppn for four people, or a Deluxe Lodge 2 from £1,171, or £74pppn based on 4 people. Visit verdantleisure.co.uk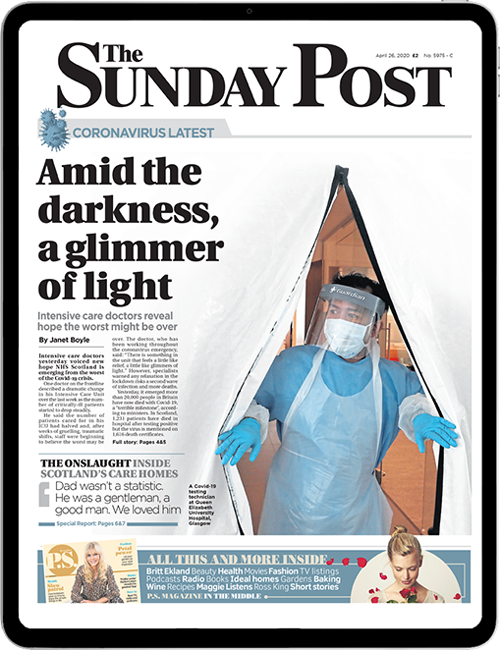 Enjoy the convenience of having The Sunday Post delivered as a digital ePaper straight to your smartphone, tablet or computer.
Subscribe for only £5.49 a month and enjoy all the benefits of the printed paper as a digital replica.
Subscribe