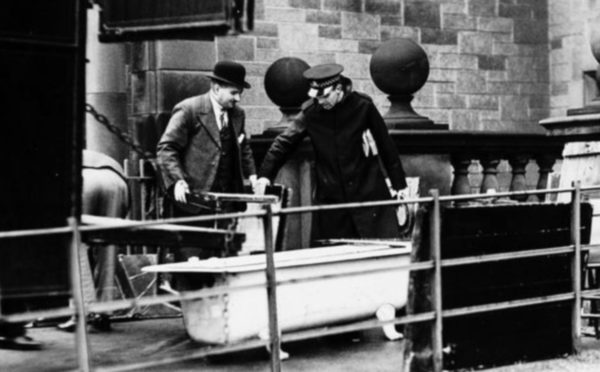 The murders 85 years ago were macabre. Their investigation, however, was thoroughly modern.
The landmark inquiry into the Jigsaw Murders, the violent deaths of two women found beneath a bridge in Dumfriesshire in 1935, presaged the forensic examination of evidence that fascinates fans of crime fiction and TV shows like CSI.
Dubbed the world's first modern murder, it became landmark in forensic science, using techniques still employed by 21st Century criminal investigators, from the detailing of the crime scene and examination of evidence to the appliance of science from radiography to entomology.
The case is explored by bestselling crime author Val McDermid in acclaimed podcast series Unspeakable Scotland, examining some of the country's most compelling crimes.
"When I was researching my book a few years ago about forensic science the Jigsaw Murders came up and I looked into it deeply," said Val. "It is a fascinating case which really transformed so many aspects of forensic science."
🕯️ 'UNSPEAKABLE SCOTLAND':
Join @JaniceForsyth as she listens to the details of a #truecrime story for the first time. Presented by a weekly guest star, uncover the gorier aspects of #Scotland in this chilling storytelling podcast. Available from 7th Dec.https://t.co/nFuwtzaxLW pic.twitter.com/Fjs5FUhJEt

— The Big Light (@thebiglight_) December 3, 2020
In September 1935, hikers came across two bodies under a bridge at Gardenholme Linn, two miles north of Moffat. They had been dismembered and wrapped in bedsheets, children's clothing and newspapers.
The then-unidentified remains belonged to Edinburgh-born Bella Kerr and her maid, Mary Rogerson. Bella had met her partner, Indian-born Buck Ruxton when he was studying to become a doctor at the Royal College of Surgeons in the city. The pair moved to London then to the Lancashire town of Lancaster, where Ruxton became a GP and a popular figure, often refusing to charge poorer patients for procedures. Yet behind the charming exterior lurked a paranoid and controlling personality.
"He was definitely a multifaceted character," said Val. "Dr Ruxton came over from India and changed his name to fit in better. He desperately wanted to be a surgeon. He settled in Lancaster and went on to have not just a professional relationship with the local people but came to be someone who was invited to the homes of the 'high heid-yins' of the town.
"At the same time he also had this very powerful urge to control his wife. Ruxton wanted to keep an eye on everything she was doing, and in spite of her clear love for him, he just didn't trust that and was almost convinced that she was having affairs and running around behind his back which wasn't the case."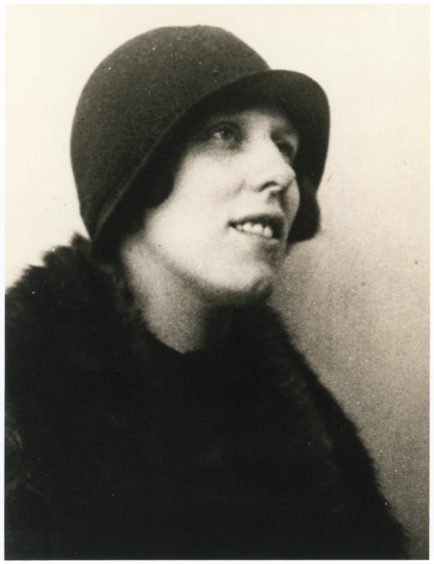 Bella and her maid returned from a trip to Blackpool and Dr Ruxton's jealousy spilled into rage and then bloody murder.
He killed Bella in a fit of fury, and her maid – likely because she was a witness. While their children slept, he then set about concealing the crime. He systematically dismembered the bodies in the bath of their home. Ruxton hired a car, drove north to Dumfriesshire and dumped the bodies in the Annan river, where they were carried to the bridge at Gardenholme Linn.
Whoever disposed of the bodies had, it was discovered by detectives, made every effort to hide the victims' identities. Telling characteristics like facials features, teeth and fingerprints had been expertly removed.
Forensic scientist, professor John Glaister, also helped to conclude the remains had been cut up using a surgical knife rather than cruder instruments, like a saw or an axe. The killer, it was concluded, was familiar with human anatomy.
Police then enlisted the help of an entomologist – a scientist specialising in insects – in what was an entirely new technique. Glasgow-based entomologist Alexander Mearns determined maggots found on the bodies were a particular type of blowfly.
The maggots revealed the bodies could only have been dumped between 10 or 12 days before. "Entomologists knew about the process of different insects visiting bodies at different stages of decomposition, but it hadn't been used as part of forensic evidence that could have been brought to court," said Val.
"When you examine the larvae and the insects that are present at a body then you can count backwards from the stages that those insects and larvae are in, to when that body was dumped there. Forensic investigators were able to do that with the bodies of Bella and Mary."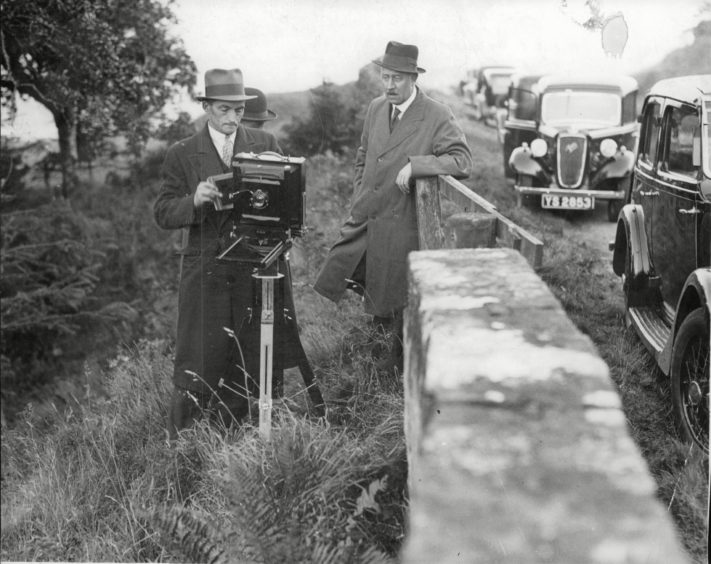 When it came to identifying them, police used a photograph of Bella along with an X-ray of her head.
The chilling combination of an image of Bella's skull was combined with a photographic portrait; the likeness was as telling as it was chilling.
The case against Dr Ruxton was built, according to Val, using teamwork between police forces across Scotland as well as in Lancashire. It was a unity brought about thanks to, strangely, the First World War.
"The experience of the trenches and working together in the medical profession in the face of the carnage of the First World War, taught the police and doctors who were involved in the case how to work together as a team, the importance of relationships with colleagues and sharing the work that you are doing," said Val.
"Among the Scottish experts there were no prima donnas. They were all in it together and they frequently held meetings together to discuss what they had achieved, what they'd learned and how that was actually going to take them further forward." The unified work across different sciences and police forces paid off, and Ruxton was charged with the murders, charges he furiously denied.
"Most emphatically not!" he was reported to have exclaimed. "Of course not! The farthest thing from my mind! What motive and why? What are you talking about?"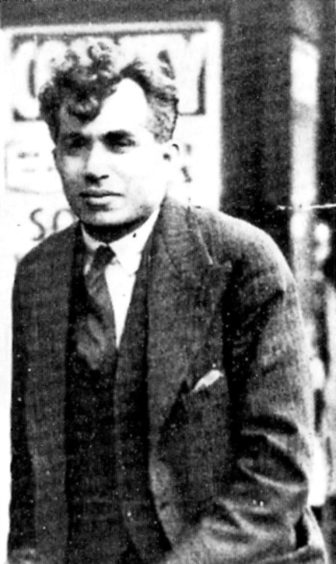 The trial was held in Manchester. Dr Ruxton's defence claimed blood found on the staircase at his home was from a miscarriage his wife had experienced. The evidence mounted against him, however. The local Moffat bobby who discovered the bodies recovered the wrappings in which they were kept; they included local Lancashire newspapers.
He had left one of the victim's hands at the scene, too. Fingerprints from it were found to belong to items around the home Mary Rogerson had touched.
A cyclist had almost been knocked down by a car in Kendal. He noted the number plate and it was later found to belong to the car Ruxton had hired to drive north to dump the bodies.
The cold-blooded doctor was found guilty and sentenced to death. Remarkably his popularity remained. A petition was launched by those in the town begging for leniency; it attracted over 10,000 signatures. It was to no avail and Dr Ruxton was hanged in May of 1936 in Manchester.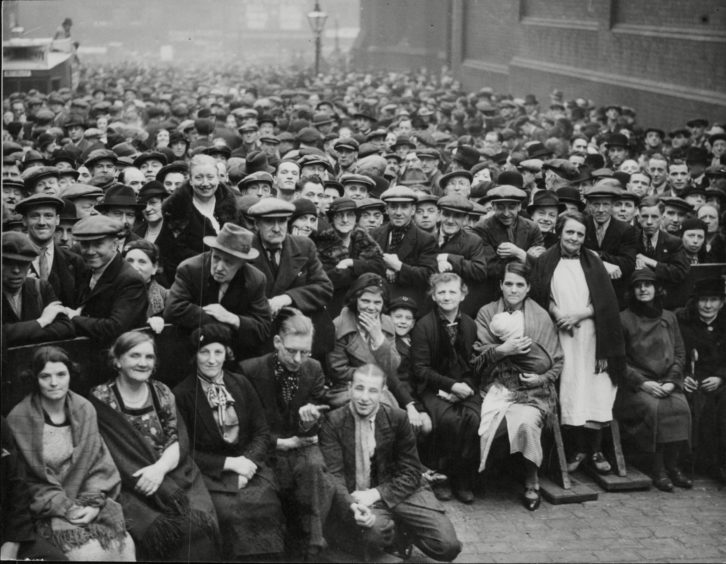 The case continues to fascinate, however. And it's one those with an interest in crime – and those pursuing a career in criminal investigation – should heed.
"It's a landmark case in the development of forensic science," explained Val. "And it's a landmark for anyone who is interested in the application of science to the solving of crime. It's an absolute must."
Unspeakable Scotland's first episode, with Val McDermid's Buck Ruxton Murders, on The Big Light Network is released tomorrow wherever you find your podcasts
---
Writers take deep dive into murders most foul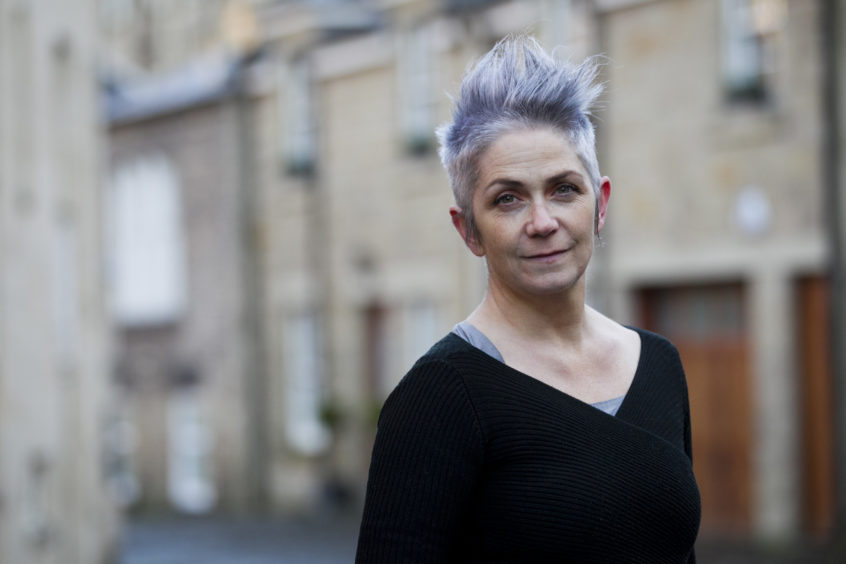 After Val McDermid's episode there are three more instalments this month with novelists detailing dark crimes in the compelling Unspeakable Scotland podcast from The Big Light.
The Case of John Adam – Douglas Skelton
John Adam came to be known as the Mulbuie Murderer. He was involved with two women and plotted to kill the richer woman for her money. His trial, in 1835, featured the ordeal, a medieval interrogation, as well as phrenology – the medical examination of his skull. He was the last man publicly hanged in Inverness.
The Greenock Stowaways – Denise Mina
In 1868, six boys stowed away on a cargo ship bound for Canada from Greenock. What sounds like an adventure tale turned to horror when the captain treated the boys cruelly. The group were tortured and eventually put overboard – some in bare feet – on ice near Newfoundland. Two boys died.
The Appin Murder – Chris Dolan
In the wake of the Jacobite Uprising, a government official was shot in the back by a sniper. The chief suspect fled and authorities arrested James Stewart. Despite his watertight alibi, a jury found James guilty in airts and parts – of aiding and abetting in what became an infamous miscarriage of justice.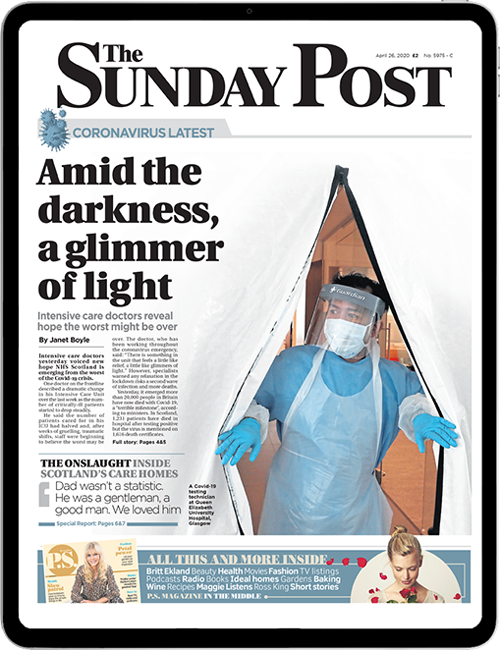 Enjoy the convenience of having The Sunday Post delivered as a digital ePaper straight to your smartphone, tablet or computer.
Subscribe for only £5.49 a month and enjoy all the benefits of the printed paper as a digital replica.
Subscribe