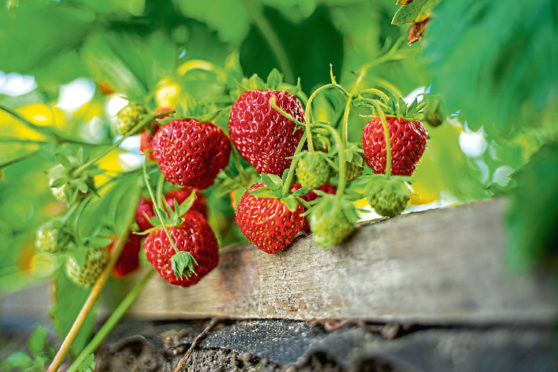 June is the month when fruit and vegetables of all kinds start to reward your efforts by putting on vigorous growth.
Strawberries are ripening, beans are sprouting and, as soon as the blossom has fallen, tiny apples start to swell on the trees.
There's nowhere better to be at this time of the year than on a sunny plot, with summer's bounty almost within reach.
But what if you have a north-facing garden or one that's shaded by neighbouring buildings or tall trees? Growing edibles in these kind of conditions can be tricky and you may be put off by early failures or so disheartened by your cold, dark plot that you don't even try to grow anything.
But don't give up. There are crops that will grow in shade and even some that need light and heat to get them started can be quite happy with less brightness once they are growing.
Swiss chard, cabbages, broccoli and radishes will all tolerate some degree of shade. Leeks and carrots will all thrive if they have sun in the morning, even if the part of the garden they are growing in is shady after lunchtime.
Salad leaves too will grow, albeit a little slower than they would if they were in sun all day round.
And even though we think of sun being essential to ripen fruit, raspberries, gooseberries and rhubarb all manage just fine when they are in shade for part of the day.
When you think about it, most brambles create their own shade by growing into tangled thickets, so it makes sense that cultivated blackberries would be shade-tolerant too. And if you have the patience to pick the tiny alpine variety, then even the sweet taste of strawberry is not off limits, growing as they do beneath the canopy of shrubs and trees.
Meanwhile there are things you can do to get more light into your garden. Raising the canopy of trees and cutting back overhanging branches may both help and if you are growing edibles in containers on a patio, then wheels could be the answer. There are all kinds of plant pot wheels available that allow you to move pots around the garden and you could use them to follow the sun.
It's a good solution if the one sunny spot in your garden is already taken up by a patio but you could make this area even more productive by fitting plant pots to the fence or walls and growing food in these. That way you can have a warm place to relax outdoors and somewhere to grow fresh things to eat.
---
What's in bloom?
Roses are the classic flower of June and all kinds, from shrub and bush varieties to climbers and ramblers, are starting to open their buds. Deadhead regularly to keep the flowers coming.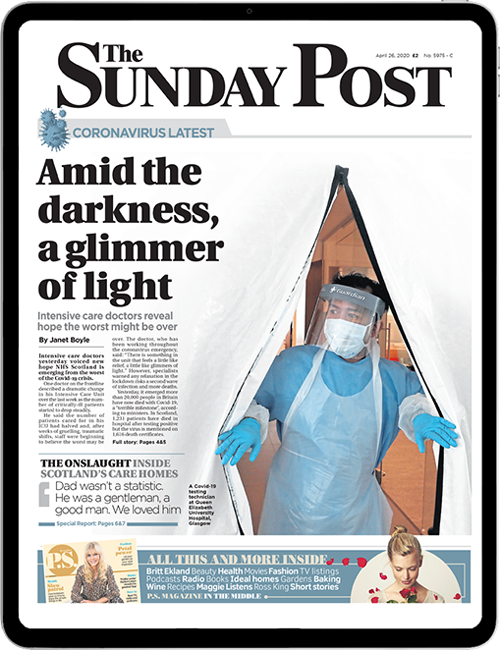 Enjoy the convenience of having The Sunday Post delivered as a digital ePaper straight to your smartphone, tablet or computer.
Subscribe for only £5.49 a month and enjoy all the benefits of the printed paper as a digital replica.
Subscribe