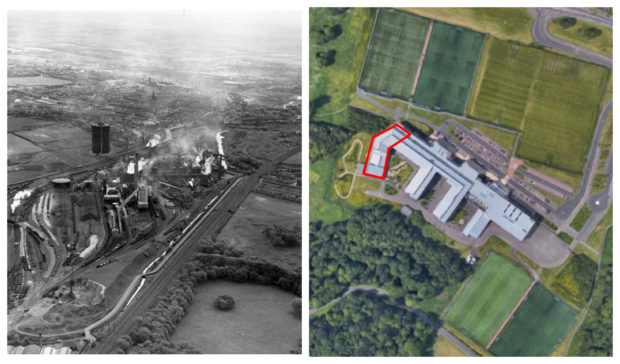 Reports of blue water at the school campus date back to 2013, council bosses have now admitted.
Parents who attended a public meeting at St Ambrose and Buchanan High in Coatbridge on June 6 were told by North Lanarkshire council's environmental health expert Andrew McPherson that concerns had been "first raised in a formal sense" in 2017.
But at the meeting Ann Ormond, a former janitor at the school, disputed this saying she and other janitors had raised complaints back in 2013.
Now the council have said it was unaware "until recently" that the builder of the school Balfour Beatty – which was responsible for maintenance of the property in the first year – had a record of reports of blue water in 2013.
The council also said the issue had first been reported to its property department in October/November 2014, which led to flushing of the system in line with "industry practice".
It was when this failed to fully address the issue that the council's environmental health department was alerted in 2017.
But Ms Ormond said: "To say it was 2017 was totally misleading the public. It dates back six years – would you live in a house with blue water for that time? It is totally unacceptable."
---
MSP: We must learn from this
Campaigners and experts are calling for tougher legislation to ensure public health scandals like the Buchanan High School cancer cluster cannot happen in future.
MSP Alex Neil said last night: "We must learn from this for the sake of future generations."
He said he was "relieved" an inquiry is going to look at the health risks to children and teachers at Buchanan High and St Ambrose schools in Coatbridge.
But, he said: "We have to ensure the inquiry considers what we do in future with the many other 'legacy sites' where Scotland's heavy industries once operated."
Lawyer Des Collins is preparing a case to be heard in the Court of Session later this year on behalf of families who claim they were harmed after moving into homes on the site of the former Ravenscraig Steelworks in Motherwell.
Mr Collins said:"So many of those sites had toxic chemicals, heavy metals or they ended up being used as dumping sites so it really should be subject to much tighter legislation."
---
Comment: Whatever inquiry finds, vital lessons must be learned
By Professor Andrew Watterson, public health expert
There are many important questions to be answered, but the most important of all is the question of trust.
The council and health board may believe the campus is safe but the trust of parents and teachers has been broken because of a perceived failure to investigate, communicate and engage effectively.
That failure has placed officials in a more challenging position than they were in even a few weeks ago and the actions taken in the very short term are crucial if that trust is ever to be repaired.
From this moment, everything officials do and say must be guided by three rights, reflecting the guiding principles of the World Health Organisation's Charter on Environment and Health:
The right of pupils, parents and staff to know the health hazards, risks, risk assessment and risk management associated with the schools and the site between 2008 and 2019.
The right to be properly represented in all current and future discussions around health and safety on the site.
The right to expect all problems identified in the buildings and site will be remedied within an appropriate, defined timescale.
Of course, all of this could already have been done. It can be done now. There need not be and there should not be any delay.
Meanwhile, the new investigating team should identify the timeline for the concerns raised since 2008 and the actions taken. It should collect detailed information about the monitoring – or absence of monitoring – of soil, air and water on site after the schools were built.
It should also be established what if any, influence did health professionals have before the schools were built? Did it include reviews of the consultants' reports prepared on the site prior to construction and any monitoring reports produced after the schools were built? Did it include specific assessments of the vulnerability of children to pollution on such sites and the vulnerability of some of the children attending the schools?
Perhaps the council and health board are right and a thorough investigation will prove the campus is safe.
But it is clear there are many important lessons to be learned – about communication, engagement, transparency and, most of all, trust.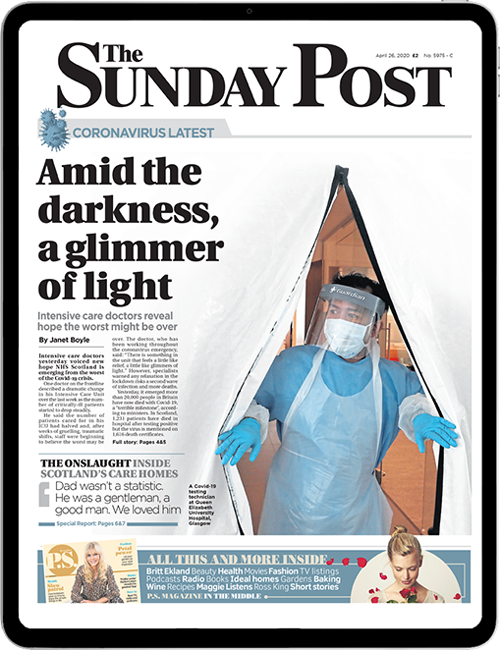 Enjoy the convenience of having The Sunday Post delivered as a digital ePaper straight to your smartphone, tablet or computer.
Subscribe for only £5.49 a month and enjoy all the benefits of the printed paper as a digital replica.
Subscribe