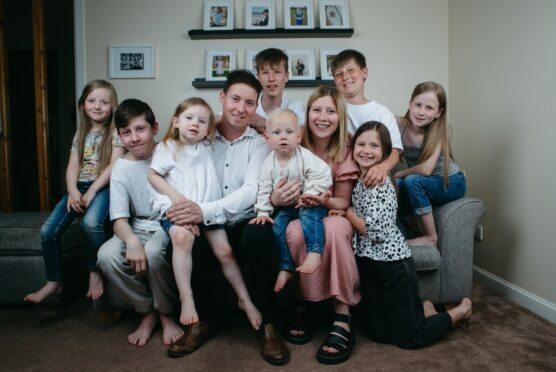 A toddler who survived sepsis is helping doctors discover more about the potentially lethal disease.
Corey King was just 18 months old when he became dangerously ill with the life-threatening infection. Within days, his condition worsened and doctors placed him in an induced coma at Edinburgh's Royal Hospital for Children before he spent two weeks fighting for his life in intensive care.
Now, after his recovery, doctors hope genetic tests will illuminate the reasons why he, and other children, have such potentially catastrophic reaction to infection.
They want to establish why he became so desperately ill from sepsis and why his white blood cell count fell so dramatically.
His mum Aimee, 30, from Edinburgh, said: "Corey went from a happy child in a matter of hours to one with a soaring temperature of 40C and a dangerously low blood pressure. Infant paracetamol would lower it, but only for a short while.
"We rang 111 as he looked grey but after waiting ages trying to get through to 111, I just drove him to A&E at the children's hospital."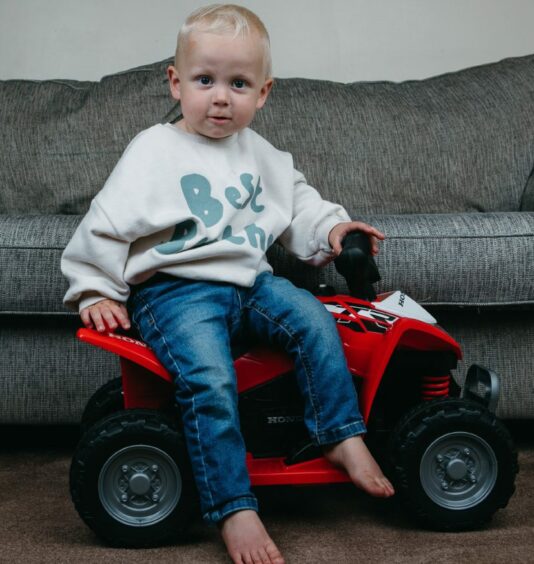 There Corey was quickly triaged and tests showed a high heart rate and low blood sugar levels, both signs of sepsis. A sore throat suggested tonsillitis then blood tests pointed to warning signs that his infection was soaring.
"Intravenous antibiotics were failing to halt the advance of sepsis and doctors told me that he would be transferred to high dependency and then ICU to save him," his mum added.
"At that point I was crying and begging for them to do whatever they could to save our baby. He was shivering and deteriorating badly."
Tests revealed that the infant was fighting a triple threat of sepsis, flu and pneumonia. Corey's dad, Daniel, 30, a soldier home on leave, was back in the family house looking after the couple's seven older children when a desperate call was made from the hospital for him to get to there immediately.
Corey was being prepared for theatre where doctors would insert a tube in through his groin to give doctors access to veins near his heart and deliver lifesaving drugs more directly.
His arm veins had now become too difficult to access. "He needed to be put into an induced coma and was brought to theatre, so I called Daniel to get here quickly," said Aimee. "We were terrified that he would not make it and desperately upset about what we would say to our other children if he didn't. They all dote on him."
Blood platelets, which play key roles in fighting infection, were fed into the sickly infant but had to be topped up twice to counteract the sepsis. Doctors knew that low platelet counts could mean a poor outcome.
His white blood cell count was so low doctors tested him for leukaemia and returned a thankfully negative result.
Back home grandparents tried to keep life normal for the children and hide their worst fears.
After two weeks in hospital and a further 13 days in recovery he was able to return to his brothers and sisters waiting anxiously back home. He has undergone genetic tests being carried out by the children's hospital to discover why he had such a drastic response to infection.
"Doctors will know more about why he responded in the way he did to infection," said Aimee. "So far, they have shown no genetic problems which would account for this."
The illness and recovery of patients like Corey are also being studied by Scots charity Sepsis Research FEAT.
Colin Graham, chief operating officer at FEAT, said: "Sepsis is a devastating condition that can kill a previously healthy adult or child in hours.
"Corey's story highlights how important it is to seek urgent medical attention so that treatment can be given in time. We are grateful to Aimee for sharing their family's story to help other parents learn about sepsis."
FEAT funds groundbreaking research to discover the biological processes that cause sepsis. It includes the GenOMICC study at Edinburgh University's Roslin Institute into how genes can influence the body's response to serious illnesses like sepsis.
Our family has blossomed since we married at 18 but we might stop at eight kids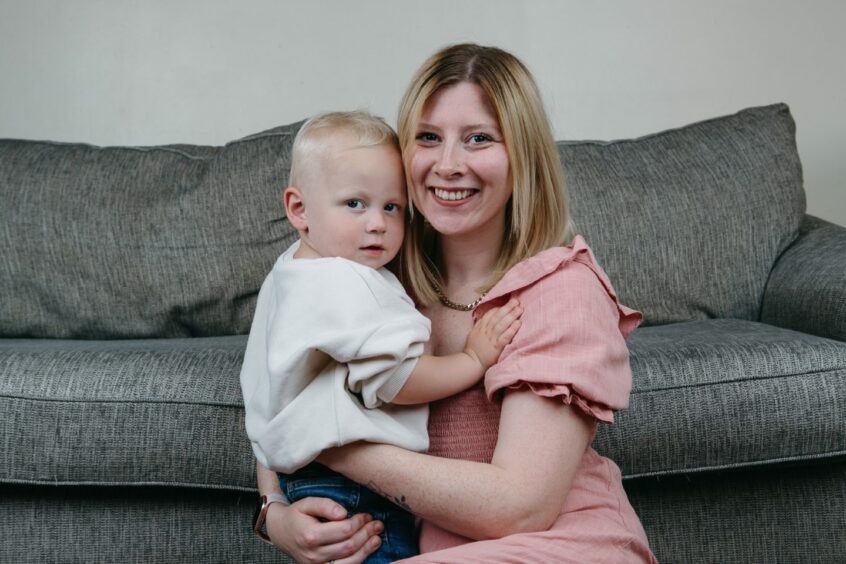 Being parents of eight is a dream come true for the Kings. Aimee and Daniel met when as young teenagers at Graeme High, Falkirk, and have been inseparable since.
"I was just 13 and met Daniel through his sister and it was love at first sight for us both," said Aimee. "Our first child was born when I was 16 and then another and we married at 18. Since then, our family just blossomed but I think we might stop at eight. Watching Corey fight for his life really brought home to us how lucky we were and that eight was a perfect number of children."
King's pet hate is people asking why they have a big family. "People can be intrusive and ask if the children were planned but I just smile and tell them how happy we are."
Hard work, homework and a determination to see the children achieve their potential combine to form the glue that holds the family together.
"Our eldest, Robbie, 14, wants to follow Daniel into the army. Lucas, 13, would like to be an aerospace engineer. Kerr, 11, is keen to join the RAF. Eilidh, 10, is desperate to be an estate agent. Sofia, eight, wants to be a stock market trader, a trait she has taken from watching Daniel check investments he has made.
"Emily, six, loves computing and learning to code. Poppy, three, and Corey are too wee to want anything other than another ice cream."
With a house full of children, time off for mum is a quiet time wandering round the local shops on her own.
"Daniel tells me to go out and wander for some time on my own," she says. "Sitting in the car on my own with a bar of chocolate and a soft drink while watching the world go by, is a small but great chill."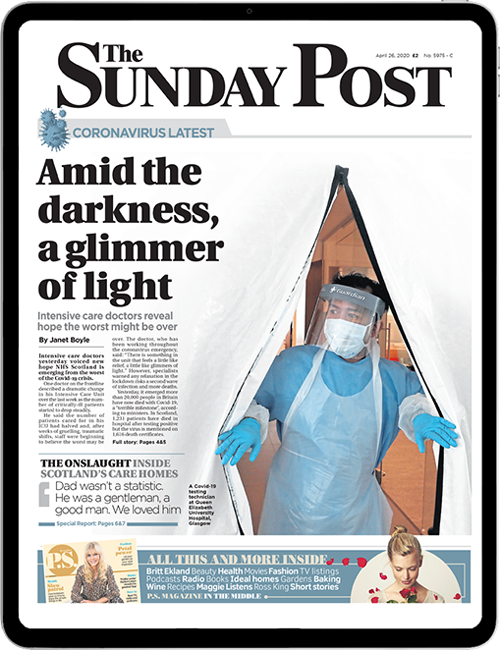 Enjoy the convenience of having The Sunday Post delivered as a digital ePaper straight to your smartphone, tablet or computer.
Subscribe for only £5.49 a month and enjoy all the benefits of the printed paper as a digital replica.
Subscribe