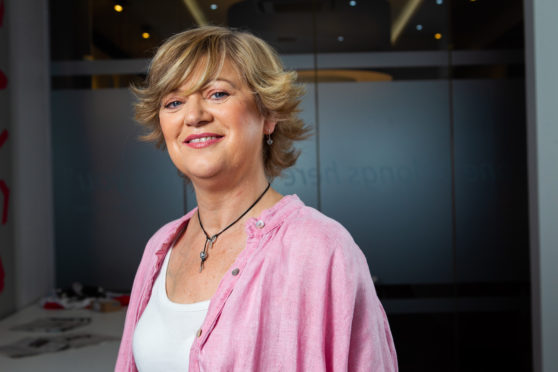 Cor Hutton is as upbeat as ever – even when it comes to turning the big 50 during Scotland's coronavirus lockdown.
The Sunday Post columnist, who is the founder of the Find Your Feet charity and the first Scottish double hand transplant recipient, turned 50 on Friday but insists she's still 49 for as long as the lockdown continues.
"I've decided that I'm not 50 and that lockdown birthdays don't count. I'm going to be 49 for another year," she laughs.
Despite the current social distancing rules, Cor's friends have managed to celebrate with her – by driving by her house with the music blaring, hooting their horns and leaving a present on her doorstep. And, she's managed to schedule in a virtual chat with her girl friends.
But what's it really like to turn 50 when you're in the midst of a pandemic?
"I'm just seeing the funny side of it," she says. "It is what it is and there's no point in being down about it. I'm more upset that the girls' trip has been cancelled in June!
"We were going canal boating in the South of France which translated means we're going from vineyard to vineyard on a boat. We'll maybe get there later in the year. It's something to look forward to for when I'm actually 50."
Cor is in fact having a birthday party – albeit one which is rather unorthodox. She'll be hosting a Facebook live on Find Your Feet's page at 4pm on Friday for "a wee bit of a party" to help to alleviate feelings of isolation.
She says: "It will hopefully make people laugh. We'll look at how far we've come with Find Your Feet in the seven years since my amputation and let people know where the money from our recent big fundraiser will go."
Cor has a huge job ensuring the people she works with at Find Your Feet do not become even more lonely and isolated during the lockdown.
"These vulnerable people have become more vulnerable so we've had to change everything we do and the way we do it to support them. It's been a bit of a push the last few weeks and I haven't stopped for breath," she says.
"We're managing to run everything from home – thank goodness for the internet! We're trying to get through what we can and get as much done online as possible."
Cor's own secret to staying sane during the lockdown is keeping busy and trying not to read too much online.
"I listen to the five o'clock announcement and bits and bobs I see on social media but I try not to listen to it all day. I think I would get seriously worried. It is worrying but I can't think like that all the time – I need to stay positive and busy."
One of the things which helps her to stay positive is her garden, which she says she's very lucky to have.
"I know this weekend I'll be out digging and chopping so I am very lucky and I remind myself of that any time I feel like moaning. There's people in flats that can't get out but for their once a day, and a lot of the amputees that I work with can't get out at all because of their mobliity. There's always someone worse off than yourself and I try to live my life a bit like that.
"Laughter is the best medicine – you just need to encourage everyone to keep laughing and we will get through this and out the other side."
When asked if she'll get a cake tonight, Cor laughs. She's unsure as her friends lack culinary skills. However, her mum did drop her off a tangerine with ten candles sticking out of it.
Visit Find Your Feet's website to see how you can help and donate to the charity during this difficult time.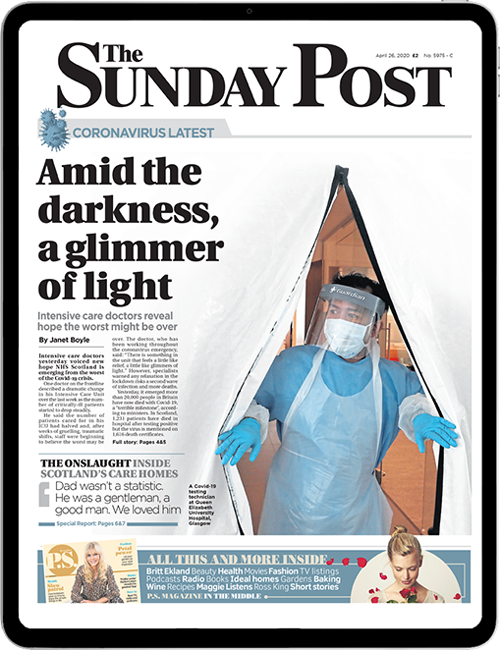 Enjoy the convenience of having The Sunday Post delivered as a digital ePaper straight to your smartphone, tablet or computer.
Subscribe for only £5.49 a month and enjoy all the benefits of the printed paper as a digital replica.
Subscribe