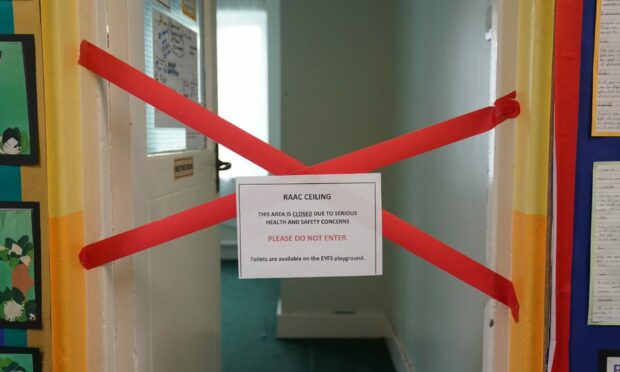 Scottish politicians say they are being kept in the dark over the government's approach to a growing crisis of potentially dangerous concrete in schools, hospitals and other public buildings.
Officials have now discovered reinforced autoclaved aerated concrete (RAAC) in schools across 16 local authorities.
But MSPs and MPs fear that could be just the tip of the iceberg, with a review finding 254 NHS buildings having two or more characteristics consistent with the presence of Raac and warnings that more public buildings could be at risk.
We revealed last week that union leaders are calling for a safety audit of every public building in Scotland amid fears unsafe concrete could collapse with no warning.
Ministers at Holyrood and Westminster have come under fire for their handling of the situation.
UK Education Secretary Gillian Keegan has been accused of closing schools too quickly and setting standards that could affect a huge array of public spaces, including housing stock council offices and the military estate.
No helpline for Scottish politicians
A helpline has been set up for MPs in England but Scottish politicians say they have been left without answers from the Scottish Government.
West Aberdeenshire and Kincardine Andrew Bowie MP said: "Constituents have been in touch with concerns about the safety of their schools in my patch.
"Thankfully the local council has been very proactive with their surveys, so I've been able to pass on a lot of information which is all parents are asking for.
"There's been nothing like that from the Scottish Government so far. I don't think keeping parents in the dark is a good idea."
Every Scottish politician contacted by The Sunday Post confirmed they had received no official guidance on RAAC.
Conservative MSP Miles Briggs told us there had been "absolutely nothing" made available by the Scottish Government.
He said their is growing cross-party concern at the way things are being handled.
Briggs added: "More people are coming forward to ask what's going on, what buildings are affected. So we need full transparency.
"I do think that if English MPs have a helpline we should have the opportunity to have that as well and find out information in our constituencies and regions."
Slow answers from ministers
Labour MSP Claire Baker agreed a helpline should be considered because it can be slow getting answers to written questions from ministers.
She said officials must look at what financial support will need to be made available for local authorities to carry out remedial work.
Baker added: "If your kid's school is on that list, you would want to know what is going on and how things are going to be dealt with.
"It's a serious matter and I think people need reassurance that the buildings they're using are safe."
Three Police Scotland buildings have been found to contain RAAC, along with 14 fire stations. The bill for the fire stations alone is expected to be at least £75 million.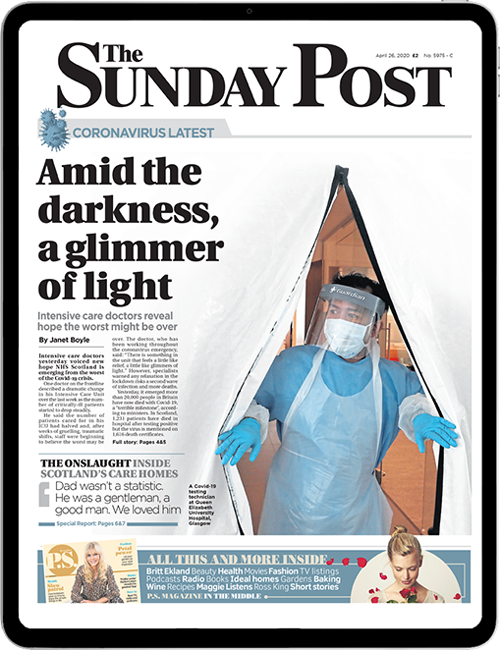 Enjoy the convenience of having The Sunday Post delivered as a digital ePaper straight to your smartphone, tablet or computer.
Subscribe for only £5.49 a month and enjoy all the benefits of the printed paper as a digital replica.
Subscribe