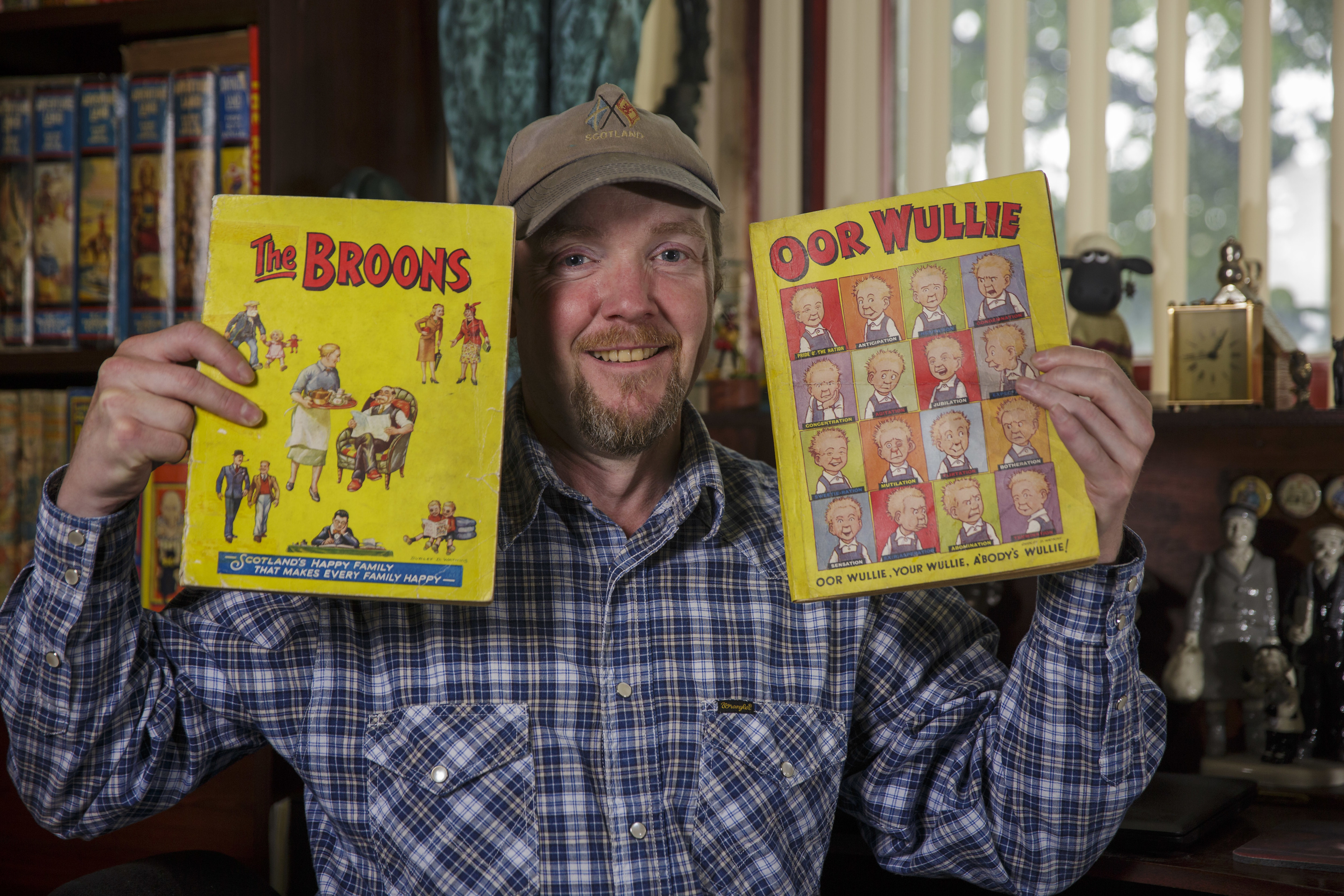 A COMIC collector obsessed with Oor Wullie and The Broons has got his hands on two rare annuals… Jings!
Matt Fleming from Aberdeen, who already owns a complete collection of Oor Wullie annuals, is auctioning off his elusive The Broons 1947 and Oor Wullie 1948 editions.
And the 48-year-old expects them to fetch a bucket-load of cash after listing them on the online auction site eBay for £1,500 and £600 respectively this weekend.
"I came across them in a mixed lot of comics online. These early annuals are incredibly rare," he said.
"The last time a 1948 Oor Wullie annual sold was back in 2007 and last Broons 1948 came up in 2016. Before that it was 2004, so these are very hard to find."
Fellow collectors and Scottish comic fans have until Saturday, June 26 to snap them up.
The retired Royal Mail worker was regularly bought Oor Wullie and The Broons at Christmas in his youth but started to seriously hunt down complete collections in his early twenties.
He's scoured auction houses, car boot sales, charity shops and specialist websites and spent around £11,000 amassing his collection.
He completed his full set of 39 Oor Wullie annuals in 2016 with the purchase of a rare 1940 annual for £3,000. But his biggest spend was £5,400 on a first edition from 1939.
Tracking down every Broons annuals has been more frustrating though as Matt is still on the lookout for an elusive 1941 edition.
The collector admits his home in Aberdeen is a shrine to Oor Wullie and The Broons.
His place is packed with Oor Wullie figurines, sweetie tins, cardboard cut-outs, fun books, summer specials, badges, metal signs, calendars and several original artworks.
"I need a bigger house to store everything! I'm addicted to finding anything related to British comics and I think Oor Wullie definitely started it all."
Matt thinks the character's enduring appeal is down to "Oor Wullie's use of the Scottish language, the iconic artwork by Dudley D Watkins and Ken Harrison and that the strip still appears in The Sunday Post every week."
A full set of Oor Wullie books, from its first edition to the 2016 annual celebrating the comic's 80th anniversary, sold for £5,000 in 2016.
But Matt has no plans to sell his own haul.
The collector added: "I've no children to pass these onto so I've no idea who's going to get them.
"Someone will make a big score out it but it won't be me!"
View the annuals on eBay at: https://www.ebay.co.uk/itm/183276908798?ssPageName=STRK:MESELX:IT&_trksid=p3984.m1555.l2649

https://www.ebay.co.uk/itm/183276924194?ssPageName=STRK:MESELX:IT&_trksid=p3984.m1555.l2649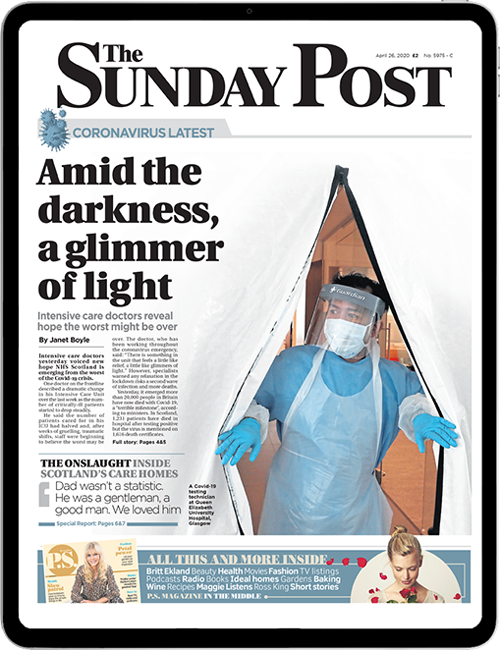 Enjoy the convenience of having The Sunday Post delivered as a digital ePaper straight to your smartphone, tablet or computer.
Subscribe for only £5.49 a month and enjoy all the benefits of the printed paper as a digital replica.
Subscribe