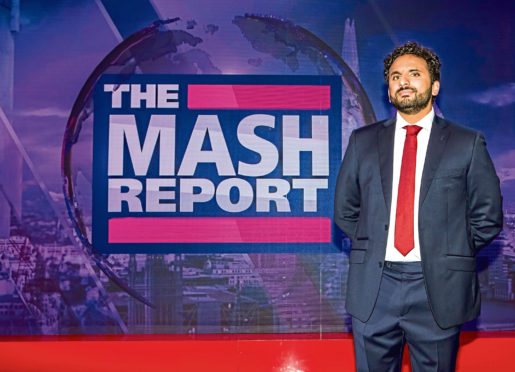 There's a video clip of Nish Kumar on Twitter, strumming a guitar and singing a few chords of Bob Dylan's Tangled Up In Blue.
But when asked about it, the comedian wants to make one thing clear – this is no attempt to launch a music career on the side.
Not that he needs to – the 34-year-old has enough on his plate, first and foremost the upcoming fourth series of the hit BBC 2 satirical news show The Mash Report, which he fronts.
The series, which returns on April 3, sees Kumar joined by other comedians including Rachel Parris – as the team lampoon the week's news headlines.
The show will now have to be filmed without a live studio audience. Something Nish was prepared for.
"My entire career has been building up to a TV show in front of a sparse studio audience," he says lightheartedly.
"I mean, there's a reason that we have studio audiences for these shows – it creates an atmosphere in the room, but it's a public health issue, isn't it?
"So the lowest priority for everyone is going to a TV record, so we'll obviously just work around it as best we can."
The Mash Report has cultivated a loyal following and Nish's take on why the series has been a hit with viewers is in part down to, he says, the need for people to have a good laugh during dark times.
He explains: "I would say that there's been a space for this for a few years.
"If I wasn't hosting the show, I'd be watching this show. I'm exactly the audience that has been cultivated on American late-night topical shows, and there's been a real thirst for something that's done in that same format but aimed at a British audience.
"I think also in the last few years, the pace of change and the intense – at times weirdness – of current events.
"I think there's an appetite to see people talk in a funny way about things that happen in the news, just because it's been so chaotic the last few years.
"There's definitely an appetite for people to watch something that engages with current events in a less serious way."
As for a career as a musician in these strange times, that is unlikely.
"On the show Taskmaster, a task involved me playing the guitar, so it does look like I'm trying to force a second career as a musician. I want it made absolutely clear that it's not the case," he says.
"Music is something I absolutely love doing, but I'm aware that I'm pretty terrible at it".
The same certainly can't be said for his comic skills.
The Mash Report begins April 3, BBC2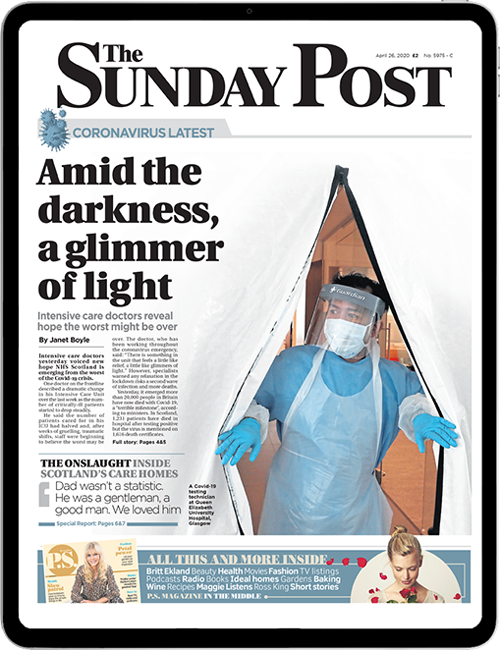 Enjoy the convenience of having The Sunday Post delivered as a digital ePaper straight to your smartphone, tablet or computer.
Subscribe for only £5.49 a month and enjoy all the benefits of the printed paper as a digital replica.
Subscribe