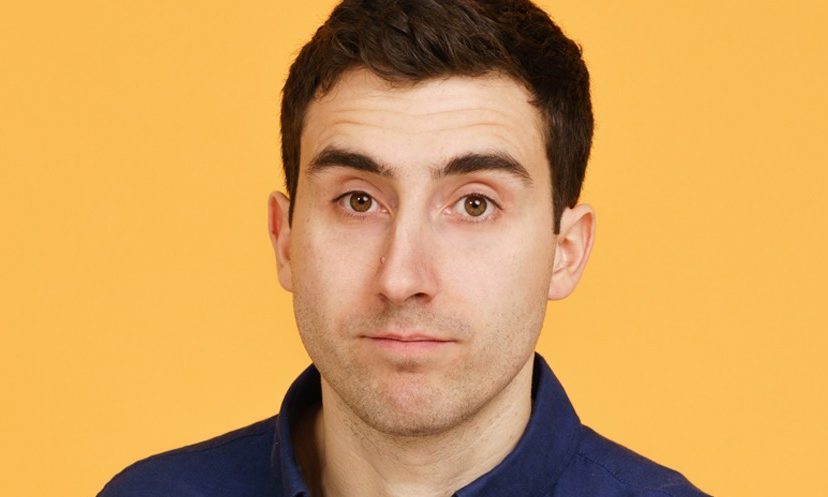 COMEDIAN Steve Bugeja has learned a few things from several years of performing at the Edinburgh Fringe.
One is not to drink alcohol, a second is not to read reviews and a third is simply not to listen to anybody.
"Basically, become a recluse for a month," he laughs.
Edinburgh's a place the 28-year-old loves performing in, with what he says are "appreciative, quite intelligent audiences".
So he won't quite be becoming a hermit at the world's most famous comedy festival.
Instead, he'll be welcoming plenty of guests into his world with his latest show, Almost, at the city's Just The Tonic venue.
"It's a really special place and it's my favourite month of the year," he tells The Sunday Post. "It's a great atmosphere and having all the comedians there is nice. It's not often that we're all in the same city as each other.
"I think just to do the thing I love every night for an hour makes me really fortunate and it's not something I take for granted really. It's the best thing in the world, I love it."
Thanks to @edshots for making me look composed and super hawt in my new Edinburgh poster. Tickets on sale now for my 2018 fringe run – https://t.co/f6md5Ea6zq pic.twitter.com/eYyXBe3CkI

— Steve Bugeja (@SteveBugeja) May 23, 2018
Steve loved watching comedy in his early years, but had no plans for it to be a realistic career aim, instead eyeing up another occupation centred around public speaking.
"I wanted to be a politician when I was younger, my dream was to be a cabinet minister," he reveals. "I didn't have the ambition to be prime minister, I was happy to settle for cabinet!"
Sadly, any future in politics is likely to be scuppered by the success he's found in the world of comedy – or at least online clips of him talking "absolute nonsense."
"I worry there's too much incriminating video on YouTube of me doing stand-up," he concedes. "I think if people unearthed any old video it would kibosh any policy ideas."
It was at university that Steve got into writing and performing comedy. Bitten by the bug, he was booked for more and more shows.
The Manchester comic's talents were rewarded with writing spots for Mock the Week, 8 Out of 10 Cats and Russell Howard's Good News ("When I write a joke and then see them doing it on TV. That's really cool," he says).
Steve's also a regular performing himself on stage and on TV, and has guested on a number of top shows.
And he followed the likes of Rhod Gilbert, Josie Long and Alan Carr in winning the BBC New Comedy Award in 2013.
"I just started doing it, it kind of snowballed and became my job so it's worked out quite well!" he admits.
At this year's Fringe, Trump, Brexit and many of society's big issues will be top topics for discussion in the wide variety of shows the festival brings.
With the world being a difficult place for many, Steve reckons comedy is a great vehicle for dealing with society's problems – while also taking a break from the bleaker aspects of life.
"I think it makes it relatable and people can understand stuff when it comes out of a comedian's mouth," he says.
"That's not to say I'm one of the people that can do that, I don't talk about big important issues.
"I talk about me and silly issues, but that's important because people just need to have a laugh as well."
Where his last three shows have been based on telling a story, this year's doesn't have as much of a narrative beyond what Steve describes as a tale of an "internal meltdown".
He explains: "I'm just about to leave Japan on a flight to the UK and get a text message from my girlfriend which says we need to have a chat.
"I have to put my phone on airplane mode so can't respond so I'm on a plane trapped with my own thoughts and neuroses for 13 hours and that's the theme of the show… a man overthinking stuff on a plane!"
Steve Bugeja performs Almost at the Edinburgh Festival Fringe at Just The Tonic, The Caves from 2nd – 26th August at 3:30pm, ahead of a nationwide tour from 8th September. More info and tickets are available at www.stevebugeja.com/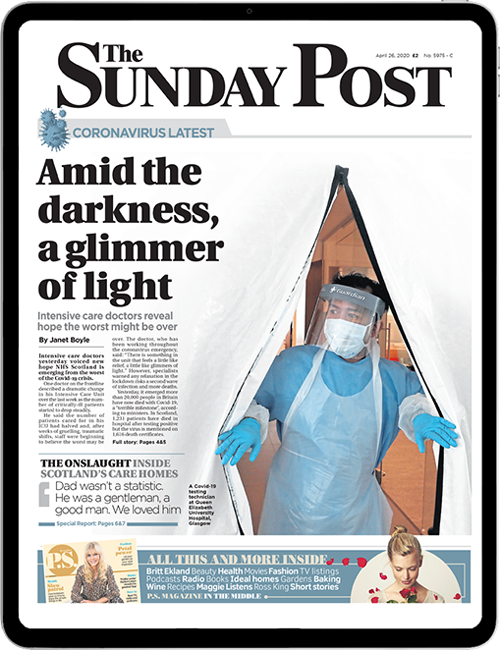 Enjoy the convenience of having The Sunday Post delivered as a digital ePaper straight to your smartphone, tablet or computer.
Subscribe for only £5.49 a month and enjoy all the benefits of the printed paper as a digital replica.
Subscribe