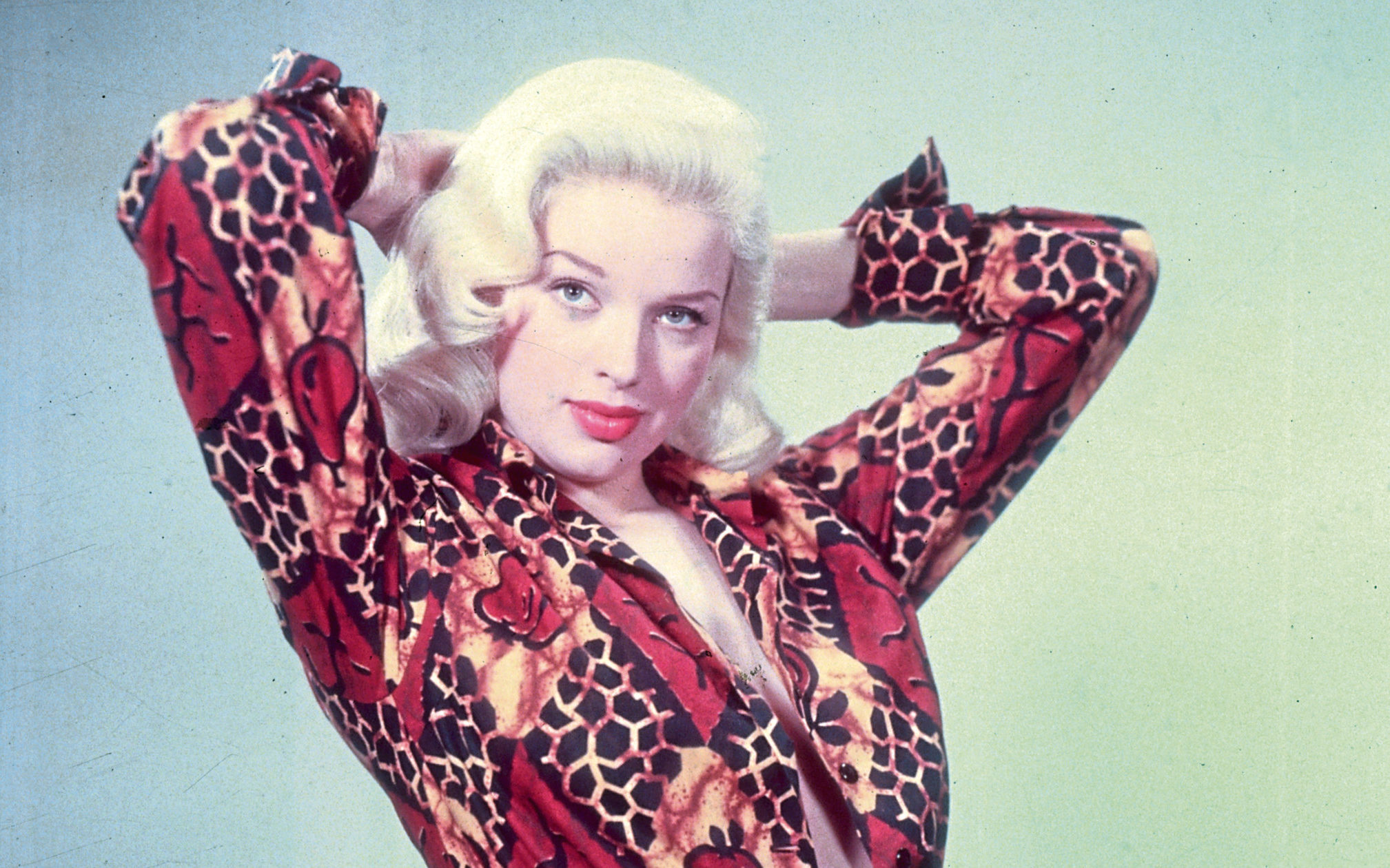 SHE was the little girl who knew she'd be a star by eight, and soon became the original Blonde Bombshell.
Diana Dors was far more than just "Britain's Marilyn Monroe", and she could sing, act, be a madcap comic or a serious heavyweight actress.
She would only live to 52 but lit up the backroads of Sussex in her Cadillac and always knew how to make an appearance – and, according to another blonde bombshell who knows her better than most, three things drove her.
"In her own words, she loved men, sex and money – in that order!" laughs Mandy Winters, who is the star of Diana Dors: Her Story, appearing in theatres soon.
"I'm surprised she wasn't as big a star as she should have been, and that's because she was led sideways all the time. Her career always came second to whatever man she was seeing.
"That's also the story of my life! I'm the age now that Diana was when she died in 1984, of ovarian cancer, bless her. Absolutely awful, to leave us at that age."
Mandy herself has grown up surrounded by every aspect of showbiz. She has appeared on shows with everyone from Des O'Connor to Lonnie Donegan to Bobby Davro, her mother was singer Nola Collins and dad Ronnie had singles including I'll Close My Eyes.
So she knows a true star when she sees one and went to great lengths to be absolutely spot-on with her show about the late, great Diana.
"I became very good friends with Diana's youngest son, Jason, as I'd always wanted to do something on Diana," she reveals, "so meeting him was just great.
"We've ended up almost like brother and sister. Jason is the son she had with Alan Lake, and she has two other sons, Mark and Gary, who she had with Dickie Dawson. They live in the States, in LA.
"We all come from showbusiness, so I got to know a lot of Diana's friends, and my parents knew a lot of her friends, too. This meant I was able to get a lot of information from people like Leapy Lee and Jess Conrad."
Having lied about her age and then got through her elocution lessons, Dors got into London Academy of Music and Dramatic Art at just 14, its youngest-ever student.
Within months, she made her screen debut in 1947's The Shop At Sly Corner. A walk-on role, it soon became a speaking part and her pay rate was already going up. Not one to hang about, was Diana!
Job after job rolled in, she starred opposite Richard Attenborough in Dancing With Crime the same year, and by 16 she'd signed with Rank, joined their Charm School and starred in countless movies.
All this may not have happened without a name change…
"Diana's real name was Diana Mary Fluck," Mandy points out. "If you put that name up in lights and one lightbulb goes, you'd have a bit of a problem!
"She would later be advertised and promoted as England's Marilyn Monroe, but she hated it. Unfortunately, it was the way of getting her out to the States and into films.
"Diana did love a lot. Jason's the same, he loves to love, and I'm actually the same. You never found your own way, and it's a shame. I think she became stronger through her life, with bankruptcy and things, losing contracts, and men in the business.
"In the end, though, I think she learned to play the game to her advantage."
If she had seen off cancer and gone on, how huge could she have become? According to Mandy, as big a household name as anyone has ever been in this country.
"Goodness me, she'd have been huge. Just before the end of her life, she'd become this real actress that people took seriously, and as time went on she would have been in EastEnders, things like that, which would have been perfect for her.
"Everybody loved her," Mandy points out. "She was our English rose, really. Especially when she was getting into her late thirties, early forties, everyone loved her.
"By that time she was a British icon, doing all the Two Ronnies, Blankety Blanks, all of that."
If she was handy in front of the camera, she wasn't bad with musicians behind her, either. Dors could certainly carry a tune, with popular singles like I Feel So Mmm, April Heart and albums such as Swinging Doors and a couple of numbers on the soundtrack for Thoroughly Modern Millie.
Her personal tastes leant towards jazzy, bluesy styles.
"Slightly big band, swing blues, was her kind of music," Mandy says. "None became really big hits, but in this show I do a few of her songs, like Rollercoaster Blues, one of her most famous.
"It's a beautiful song but a bit naughty!
"There is also a song from late in her life, Where Did They Go, which is a very emotional song. I finish the show on that one."
You don't have to hunt far on the internet to find many American fans who recall Diana's occasional TV appearance that side of the Atlantic.
The consensus among them seems to be that they preferred her to their own blonde bombshell, and many still ask why she didn't become a bigger star over there and over here.
She made appearances in the Vegas Dunes hotel and casino, and was in a few American movies, before returning to England for another string of films in 1962. For younger readers, Mandy reckons you can think of the biggest superstars of today, like the Kardashians, for comparisons.
"My goodness, yes, she made headlines wherever she went!" Mandy laughs. "She was stunning, about five foot six, and, it's fair to say, a handful.
"She was also very good at self-deprecation. Readers may remember her in that military uniform in the sketch The Worm Has Turned, on the Two Ronnies.
"It's better to have people laugh with you rather than at you. I also have big hair and, as one of the only female yodellers in Britain, self-deprecation is the thing to do!
"These are the reasons Diana Dors was so popular with everyone. If she had lived and got TV breaks like EastEnders she would have become even bigger.
"She could've done Tolstoy, too, though – she was a brilliant actress."
Mandy admits that when she plays Diana in her show, she pretty much becomes the real Diana. Especially when she has her costumes on.
"I am her, which is weird!" she admits. "I look so much like her, especially when I put her dresses on. I don't wear a wig, but just do my hair in her style.
"We also have the same sort of personality, and my life has gone almost parallel with hers, though I don't have the sexy parties!
"I love men, I love to flirt, but I am not quite as bad as her! She was just soft when it came to men.
"But actually, it's so sad that she was always known as this kind of sex goddess, because she was also this great comedy actress."
Dors did endure plenty of hard knocks along the way, and Mandy will try to show the sadness in her life as well as the stardom and success.
She is also very keen to bring the Diana Dors story to a younger generation, because she worries that a British showbiz icon isn't being kept in the spotlight as she should be.
"I'd like to hit the universities, and do this show for younger people studying film and media," she says.
"She is such an icon and there was so much behind that beautiful face. I am quite an emotional person, and the only time I am happy is when I'm working, because nobody can touch me. Diana Dors felt the same."
Hopefully, Mandy's show will ensure nobody forgets Diana Dors in a hurry.
Diana Dors: Her Story is at Hampton Hill Playhouse on September 7 and 8. For more dates and information on Mandy, visit http://www.mandywinters.co.uk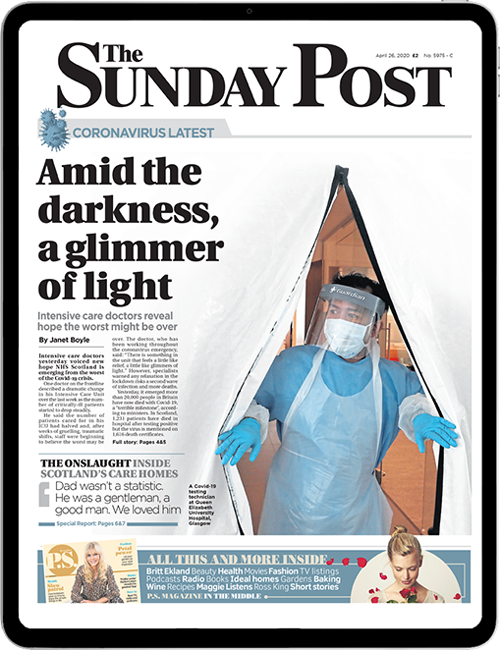 Enjoy the convenience of having The Sunday Post delivered as a digital ePaper straight to your smartphone, tablet or computer.
Subscribe for only £5.49 a month and enjoy all the benefits of the printed paper as a digital replica.
Subscribe