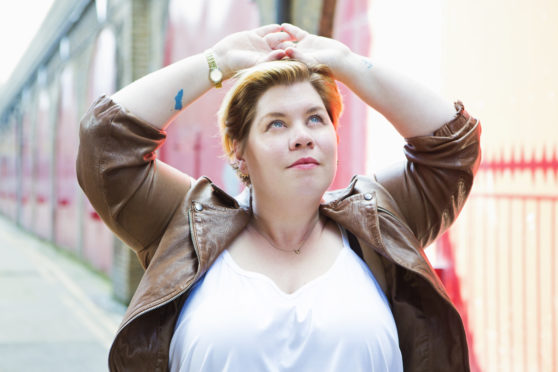 Katy Brand reckons the day her latest book was released was a bit like her wedding day – just without a groom.
The comedian, actor and writer's memoirs, I Carried A Watermelon, hit the shelves last week, combining tales from Katy's life with a love story to the film Dirty Dancing.
Speaking to The Sunday Post as she prepares for launch events in Glasgow and Edinburgh this week, Katy said it was both exciting and nerve-wracking to release her latest project into the world.
"Like my wedding day, everyone has been saying lovely things, congratulating me and wanting to know more," she says.
"But I suppose on your wedding you have someone to share it with or collapse with at the end of the day. With this, it's just you.
"It's quite a strange day when anything you've been working on comes out that you've been working on your own for a long time. Suddenly it's out and everyone can share it with you.
"While it's very exciting and there's a great team behind it, the thing originated with you and it's your work. Perhaps there's elements of yourself you're putting out there. You can sort of feel strangely vulnerable at the same time."
This isn't a typical autobiography, as tied into Katy's stories of growing up is a very real obsession with Dirty Dancing, one which has shaped her life in many ways.
Hooked on the film since she was 11, Katy has watched Jennifer Grey and Patrick Swayze take to the dancefloor and the bedroom countless times.
And she feels it has influenced her own attitudes to sex, love, romance, rights and responsibilities.
"I was instantly into it but, being the 90s, I had to wait for it to come back on and tape it off the telly," she recalls. "I did that and watched it every day for three months until it was confiscated! I found it, continued to watch it secretly until it broke, then had to wait until I could afford to buy the DVD a few years later.
"It's run throughout my life, I watched it on my 40th birthday this year and it was as a result of that that I realised I wanted to write the book.
"I realised how much there was in it to say, not just that it's a great piece of entertainment with some brilliant dancing and music and performances – which it is!"
While some may dismiss it as a dated teenage rom-com ("it's usually the same sorts of people, you can see them coming," says Katy), it's a rite of passage film for many girls – something there aren't many of around.
"There's a lot of really exciting and thrilling things to watch in there as a young girl, or for anyone I think," Katy explains.
"It's a real coming of age film. A 17-year-old Baby Houseman becomes a woman over the course of the film and starts to achieve her independence and define herself as a person outside of her family.
"She grabs every opportunity, she's totally fearless and she seduces her man. She goes to him and knocks on his door with one thing on her mind…
"It was quite ahead of its time. There are so few films now that have a female lead as strong as Baby Houseman."
A key part of the story sees the character of Penny have an illegal abortion.
"It's the whole reason Baby has to step in and cover her in the dance, why she gets to know Johnny and so on.
"That, as we're seeing in America and in Northern Ireland, is an issue that's as current now as it was then when it was set in the 60s it was illegal.
"I think the writer Eleanor Bergstein was very keen that we don't take any of these rights for granted and I think she's right about that."
I Carried A Watermelon is Katy's second book, having released debut novel Brenda Monk Is Funny back in 2014.
She says that, in some respects, it's easier writing non-fiction as the stories are already there.
"It's a matter of finding the right wording to get it across or make it funny or do what you want to do," she adds.
"The challenge I found with non-fiction is structuring it, and deciding what goes in and what doesn't, and why to put one story in but not another.
"It's about arranging the material and having a structure that flows nicely and keeps people moving along.
"It's not a typical memoir so it's not a chronological story of my life. It's more about how I structure it to say what I want to say and makes sense."
To celebrate the publication of #ICarriedAWatermelon by @KatyFBrand we gave commuters at London Bridge station the lunchtime of their lives…

It may have included THAT lift! #LondonBridgeLift https://t.co/7y6sXehekC ?? pic.twitter.com/JcWz4jK49W

— HarperCollinsUK (@HarperCollinsUK) October 11, 2019
Loving to read as well as write – she's currently firing through Philip Pullman's Secret Commonwealth – Katy has had a varied career over the past decade in comedy.
As well as TV appearances and stand-up shows, she's written a play and taken on many different acting roles.
"I like the variety, I'm starting to realise that's what I want and I welcome it now," she says.
"Ideally I'd spend six months writing, six months acting and getting out there and doing stuff with other people. I'm lucky enough to be able to get those things to dovetail.
"It doesn't always work, this industry is very unpredictable, sometimes you just have to take it as it comes. I've been doing some interviewing myself, some presenting, and I love it.
"The whole industry is a little bit more flexible now than when I started and being pushed into one bracket is less of a thing now. The whole business is a bit more fluid which is great for me."
---
Katy Brand will be at Waterstones Glasgow – Sauchiehall Street on October 18 at 7pm and Waterstones Edinburgh – West End on October 19 at 7pm. Tickets at https://www.waterstones.com/events/search/author/579051
Katy will also be at the Berwick Literary Festival on October 20 https://berwickliteraryfestival.com/katy-brand/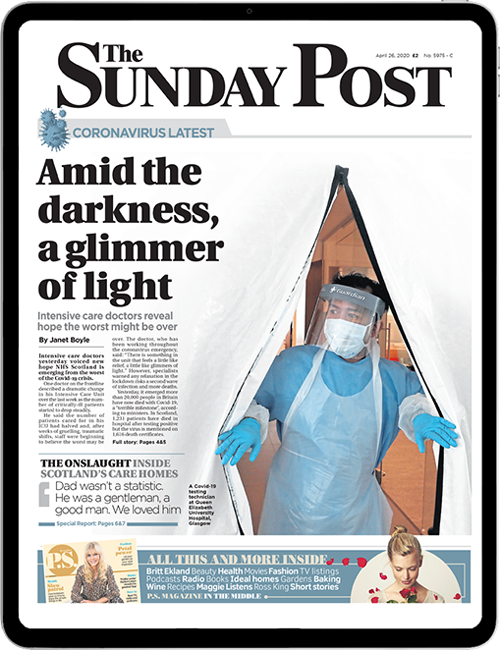 Enjoy the convenience of having The Sunday Post delivered as a digital ePaper straight to your smartphone, tablet or computer.
Subscribe for only £5.49 a month and enjoy all the benefits of the printed paper as a digital replica.
Subscribe