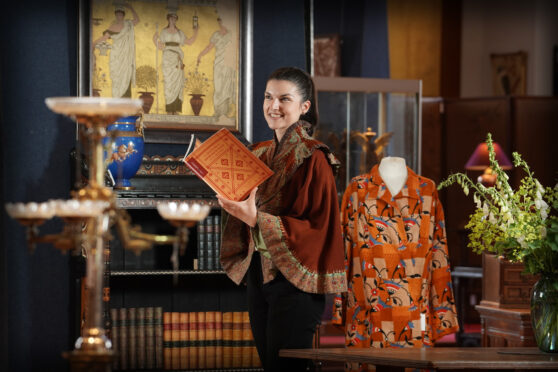 A collection of fabrics and objects belonging to fashion and interior designer to the stars Paul Reeves is to be sold at auction in Edinburgh.
The sale by Lyon & Turnbull on Tuesday features distinctive and interesting works of art, furniture, lighting, and textiles.
Reeves has been an avid collector since he was 15 and has had celebrity clients including Bob Dylan, Barbara Streisand and George Harrison.
He said he hoped that others would get the same enjoyment out of the collection that he had had.
As a fashion designer, his creations were worn in the sixties by the likes of David Bowie, Sir Paul McCartney, the Rolling Stones and Jimi Hendrix.
He turned his back on a fashion career after Led Zeppelin's manager, Peter Grant, asked him to help him refurbish his home in 1973.
This led to him focusing on interior design, styling homes for the likes of Elton John's manager, John Reid, and Freddie Mercury's then girlfriend, Mary Austin.
Now living in Wiltshire, and with a gallery in the Cotswolds, Reeves continues to deal in antiques.
Included in the auction is his personal collection of works by Mary Ireland, an artist lauded for her rarely seen fabric mosaics.
Reeves said: "During my career I have consciously acquired a huge collection and it periodically makes sense to refine and make room for more. I would like other people to get the same enjoyment as I have from the items in the sale, many of which were beautifully designed and made by British craftsmen.
"I have never been one for slavishly following trends or being told what to collect. From an early age I always like to discover things for myself and it was very satisfying to learn afterwards of the importance of the pieces I gravitated towards.
"You should buy, not by artist or designer name, but because you love the aesthetic. That's been the key to my success in all creative fields in which I have worked – discover things for yourself, don't let other people tell what you should like."
Lyon & Turnbull Director and Specialist in Design from 1860 – 1945, John Mackie, said: "Paul is a remarkable character and hugely influential antiques collector – quite literally a trendsetter. This sale presents a fantastic opportunity to buy pieces from notable British designers from Charles Eastlake to Paul's favourite architect/designer, Edward William Godwin to many other great makers of the age such as Alfred Waterhouse, Morris & Co. and C.R. Ashbee.
"You don't have to be au fait with range of pieces in the sale to take part. As Paul says, you should choose what catches your eye and there is such a wonderful variety of things to choose from."
"We're very excited to see what happens at auction."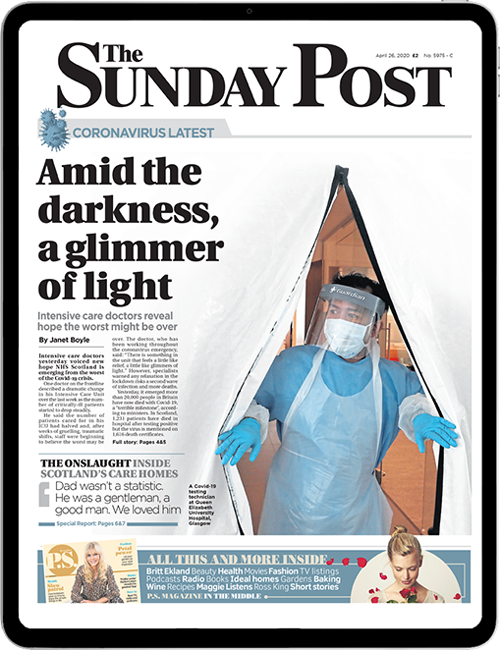 Enjoy the convenience of having The Sunday Post delivered as a digital ePaper straight to your smartphone, tablet or computer.
Subscribe for only £5.49 a month and enjoy all the benefits of the printed paper as a digital replica.
Subscribe