Education doesn't need to end with youth, and there's plenty to learn at the Centre for Lifelong Learning (CLL) at the University of Strathclyde.
Some Sunday Post online content is funded by outside parties. The revenue from this helps to sustain our independent news gathering. You will always know if you are reading paid-for material as it will be clearly labelled as "Partnership" on the site and on social media channels,

This can take two different forms.

"Presented by"

This means the content has been paid for and produced by the named advertiser.

"In partnership with"

This means the content has been paid for and approved by the named advertiser but written and edited by our own commercial content team.

---
Embarking on an educational journey is a decision that holds immense potential for intellectual enrichment, career enhancement and personal growth.
That journey doesn't stop at any age; as a mature student, you will be able to draw from your rich personal experience to get the best possible outcome from learning.
The Centre for Lifelong Learning (CLL) at the University of Strathclyde offers a unique and enriching experience for mature students who are seeking to expand their horizons and realise their untapped potential.
CLL at Strathclyde University offers a flexible learning experience
One of the advantages of joining CLL at the University of Strathclyde is the opportunity to engage in a flexible and personalised learning experience.
The centre recognises that mature students often have diverse commitments such as work, family and community responsibilities.
As such, it offers a variety of part-time and online courses to accommodate busy schedules, allowing learners to strike a balance between education and other obligations.
Diverse courses available at CLL
CLL boasts a comprehensive array of courses across various disciplines — from arts and humanities to genealogy and technology.
The short courses were especially created with people over 50 years old in mind who want to pursue further education.
The centre's commitment to lifelong learning ensures that regardless of a person's academic background or career, there is a course that will resonate with that student's aspirations.
You can come along to their classes on campus in Glasgow or log on to their online courses and meet people who are interested in the same subjects as you are.
Vibrant learning community awaits at CLL
Enrolling at the Centre for Lifelong Learning offers a chance to be part of a dynamic and inclusive learning community.
Interacting with fellow students from different walks of life brings a rich diversity of perspectives into the classroom.
This exposure enhances critical thinking, enriches discussion and creates an environment of mutual support and collaboration.
Learn from CLL's expert tutors
CLL takes pride in its highly qualified tutors who bring a wealth of academic and industry experience to the classroom.
Students benefit from engaging with educators who understand the unique needs of adult learners and provide guidance tailored to their goals.
The supportive staff are always on hand to offer assistance, ensuring that all students have a seamless learning experience.
Learn to craft your best self
For students seeking career opportunities or a change in professional direction, CLL offers courses that are designed to enhance knowledge and practical skills relevant to the current job market. This empowers learners to excel in their existing roles or transition to new career opportunities with confidence and competence.
Mary Elizabeth Wyllie enrolled in one of CLL's creative writing classes back in 2009. She's now 88 years old and has just recently published a book called "The Travels of Mary Elizabeth".
Mary fondly recalls her time in David Pettigrew's Creative Writing class at CLL. She even describes her teacher as an "inspiration".
Mary had this to say about her time at CLL:
I thought the range of classes were fantastic and always wanted to keep learning. I would say to anyone don't be scared at coming to the university because there's always a helping tutor there.
Personal development and empowerment
Education is not solely about hoarding degrees and knowledge, it's also about personal development and empowering yourself.
Every student, whether young or mature, can benefit from allowing themselves to be challenged, expand their horizons and boost their self-esteem.
The journey of learning fosters personal growth and enhances problem-solving skills while nurturing a necessary lifelong need for curiosity and learning.
If you're interested to learn more then you can visit for the Open afternoon hosted by the Learning in Later Life Students' Association at the University of Strathclyde on Wednesday September 13 2023 from 13.30 – 15.30.
To learn more about the available courses, visit The Centre of Lifelong Learning website.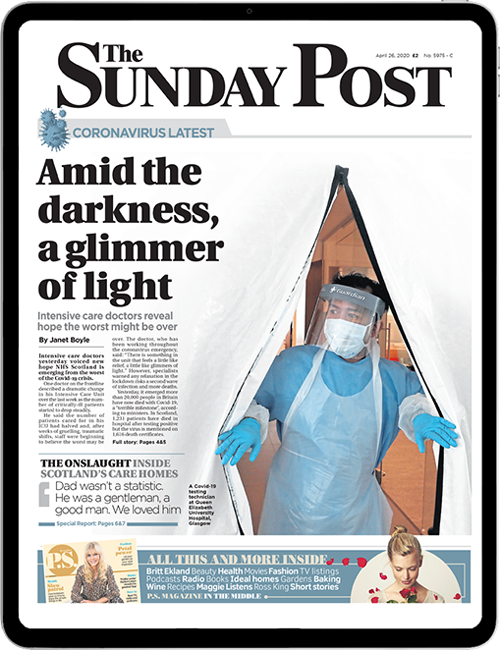 Enjoy the convenience of having The Sunday Post delivered as a digital ePaper straight to your smartphone, tablet or computer.
Subscribe for only £5.49 a month and enjoy all the benefits of the printed paper as a digital replica.
Subscribe