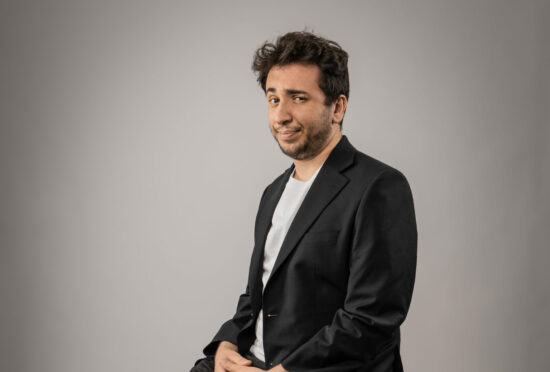 If you laughed out loud at the hit movie My Big Fat Greek Wedding, you will enjoy the real-life antics of Christof Epaminondas and his lovingly overwhelming family.
He is making his Edinburgh Fringe debut on Thursday, and if you see any familial faces in the audience, do not be surprised.
Epaminondas, 29, said: "My entire life has been one long parody of My Big Fat Greek Wedding. My family are loud and proud of their Greek Cypriot heritage, and of course they are always over-effusive in their love and affection for each other.
"It's all about family, singing, dancing, and food. Growing up, surrounded by love and such unequivocal support, I knew no matter what road I chose, my family would always be full of encouragement and words of wisdom to help me on my way.
"When I decided to do stand-up, of course my family were a wonderful source of funny stories and characters to build my show on. That's why I've called it Too Much Encouragement. It's pretty apt."
Come watch my Edinburgh show – if it is 50%* as good as the flyer design it will be the greatest show of all time (tix in bio!)

Also, I am doing a 100% free preview next Tuesday (26th) and Wednesday (27th) 7pm to 8pm in the Boogaloo pub on archway road

*May be <50% as good pic.twitter.com/rwAqrGvlYT

— Christof Epaminondas (@CCEpaminondas) July 22, 2022
Epaminondas, from London, first tried his hand at comedy during his final year at Cambridge.
Of course, his entire family were his biggest fans as he honed his technique and began to get noticed.
He said: "There are dozens and dozens of aunts, uncles and cousins, as well as grandparents. Whenever they heard I was appearing at a show, they would all call each other and turn up en masse to laugh and cheer, especially if there was any voting to be done in competitions.
"Sometimes my gran, or as I call her my Yai Yai, would get a bit over-exuberant and she'd heckle me from the audience. But that was all part of the fun.
"I certainly knew better than dare tell any risqué jokes in front of her. She is an old-fashioned kind of Yai Yai. Her first questions are always, have I met a nice Greek girl yet, and does she like Dean Martin?
"Suffice to say, that my routine is firmly based on many family characters."
For a newcomer, Epaminondas already has a few accolades to his name. But it will be at the Edinburgh Fringe, during his 24-show run at Just The Tonic At The Caves, in the city's Rowantree Bar theatre venue, where Christof is hoping to make his mark.
He said: "I'm sure my family will try and come to every show, so I hope the rest of the audience is not surprised if they spot familial resemblance everywhere they look.
"I'm looking forward to telling some funny tales.
"As a 13-year-old boy I asked my mum for a Nintendo GameCube for my birthday.
"I remember tearing the wrapping paper from my present only to find that instead of Nintendo, my mother Sophie had commissioned a sculptor to make a bust of me, her beloved son.
"As an adult, I can certainly appreciate such a grand gesture, far more than I did when I received it.
"I know it was a gift chosen with a Greek mama's love. But when you are 13, you just want a bike or a Gameboy."
---
Epaminondas' show Too Much Encouragement is set to run between August 4-28th (excluding the 15th) at Just The Spare Room at the Rowantree Bar theatre venue, during the Edinburgh Fringe.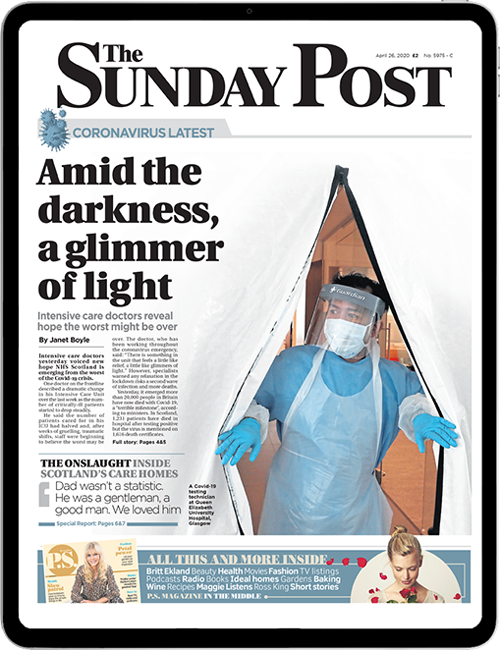 Enjoy the convenience of having The Sunday Post delivered as a digital ePaper straight to your smartphone, tablet or computer.
Subscribe for only £5.49 a month and enjoy all the benefits of the printed paper as a digital replica.
Subscribe