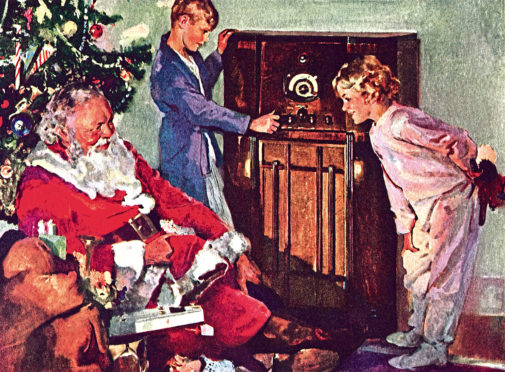 Many of us have perhaps become quite accustomed to the radio than we'd have expected over the past year, what with half of us being stuck in the house.
No more having to listen to your co-workers droning on – home workers instead became avid audiophiles.
And if you want to continue tuning in over the festive fortnight, there are plenty of shows to drown out the sound of that slightly-too-loud Nintendo Switch the children are playing with.
You'd think he was against the BBC after that bother he had a couple of years ago, but Cliff Richard has made an appearance on Desert Island Discs (BBC Sounds). And it's a visit we've been waiting on for 60 years as this is his first appearance on the show.
Cliff reflects on his time in The Shadows, how he's lived his life in the public gaze, and his rivalry with those young whippersnappers, The Beatles.
He also talks about how he almost packed in pop stardom to become a teacher.
One of the big dramas on the wireless this year is a Charles Dickens adaptation, but the cobwebs have been blown off this unfinished tale by the Victorian wordsmith.
The Mystery Of Edwin Drood (weekdays from Monday 21, 10.45am/7.45pm, Radio 4 and catch-up on BBC Sounds) has been turned into a dark thriller with a modern twist.
Mike Walker has previously adapted A Tale Of Two Cities, Our Mutual Friend, David Copperfield, The Old Curiosity Shop and Nicholas Nickleby so he should know what he's doing by now.
A young couple, Edwin Drood and Rosa Bud (not particularly modern names, but let's forget that) are due to be married, but the would-be groom goes missing.
Two men with romantic interests in Rosa are suspected.
The tale takes in same-sex love, cross-dressing and drug addiction which Charles Dickens might not have intended when he was writing the story, but this promises to be gripping.
You can't have enough Dolly Parton at Christmas – or any time, frankly, and the country legend is filling in for Santa this year.
She's bringing us Dolly Parton's Good List (BBC Sounds) and explores some of her favourite country and Christmas tracks.
And if that's not enough country then there's Christmas with Carrie Underwood (Radio 2, Christmas Eve, 7pm). The US superstar celebrates with a selection box of country Christmas classics, old and new, including some from her own seasonal album, My Gift, and one with the help of her toddler son, Isaiah, who surely deserves a couple of extra presents for working over the festive season.
One of the most iconic musicals of all time is explored on Christmas Day in A Night At The Musicals (Radio Scotland, Christmas Day, 12pm).
In it, Billy Differ presents the story of Les Miserables with special guests, Sir Cameron Mackintosh, composer Claude-Michel Schönberg and cast member Frances Mayli McCann.
The first recording artist in the world to sell more than a million copies was Scotland's own Sir Harry Lauder.
On his 150th birthday anniversary, singer and entertainer Jamie MacDougall, a long-time admirer of Harry Lauder examines this charismatic and controversial figure and asks whether it is time for Scotland to celebrate him again.
The Nativity crossed with The Simpsons? Yes please.
Star Child (Radio 4, Christmas Day, 4pm) is a joyous family comedy based on the story of Christmas. It's quite irreverent and Jim Broadbent plays King Herod, as well as a disgruntled God. There aren't many bigger roles than The Almighty, and Jim rises to the occasion.
Author Neil Gaiman caused a stooshie earlier this year by travelling in lockdown to a remote home in Skye. His The Sleeper And The Spindle (Radio 4, Boxing Day, 3pm) is a fantastical fairy tale based on Snow White, voiced by Penelope Wilton, Gwendoline Christie and even Gaiman himself.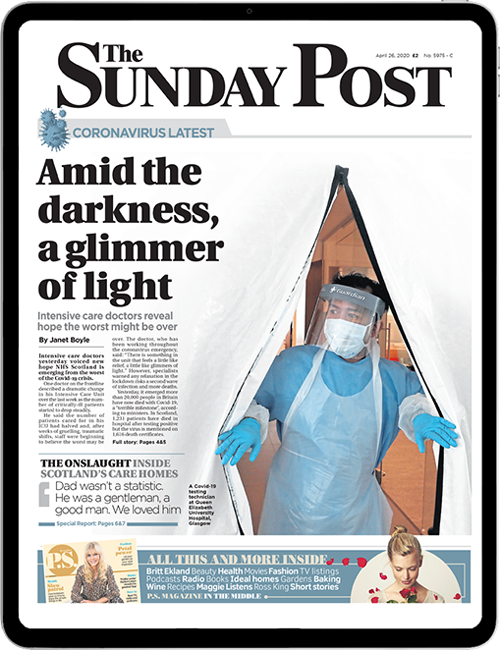 Enjoy the convenience of having The Sunday Post delivered as a digital ePaper straight to your smartphone, tablet or computer.
Subscribe for only £5.49 a month and enjoy all the benefits of the printed paper as a digital replica.
Subscribe