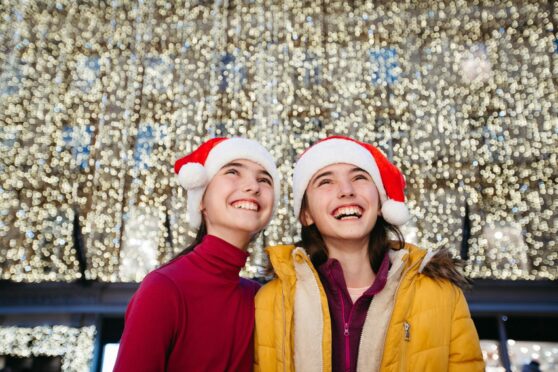 Stores promised "to get Christmas done" yesterday but urged shoppers not to panic buy or stockpile to ensure no shortages.
Retail and haulage industry leaders spoke out after research suggested more than a third of Scots are already stockpiling food and drink.
Concern is mounting that trend will gain momentum as more Covid restrictions loom but, while hauliers warn there is still a shortfall of 85,000 drivers because of Brexit and the pandemic, industry leaders say shelves should not empty.
Martin Reid, Road Haulage Association director for Scotland and Northern Ireland, said: "Some of the food sectors still have concerns about deliveries, but overall we think there shouldn't be an issue with Christmas.
"You might not get everything on the shelves at the same time like you've probably been used to, and some things will take longer to get there. But it is a very agile and nimble industry and we fully expect people not to be too disappointed at Christmas.
"People should leave enough time in the run-up to the big day, not stockpile and not panic buy because that just exacerbates problems.
"As long as people are sensible, then everybody should have a good Christmas."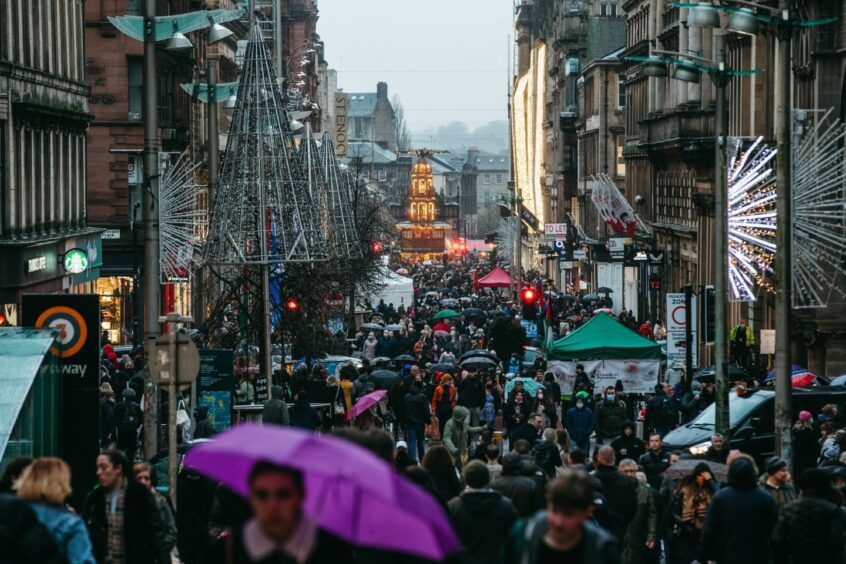 Scotland Food & Drink said the sector is short of more than 11,000 workers in Scotland but will "get Christmas done".
Chief Executive James Withers said: "The food industry is incredibly resilient and under more pressure than it has been for generations.
"We will have enough to make Christmas the festival and holiday it should be for families, but we urge people not to stockpile or not leave all the shopping until the last minute and create a late demand for food and drink.
"We are 11,000 to 12,000 staff short in the Scottish food industry manufacturing factories and over the whole of the UK that figure is 500,000. That is over farming retail, factories and hospitality. We will muddle through and get Christmas done.
"Buy what you need and use it wisely. We live in a world where a third of all food is wasted either through being thrown out or in the fields. We have seen panic-buying in petrol, toilet rolls and pasta previously, let's not see a repeat of anything like this."
David Lonsdale, director of the Scottish Retail Consortium, said supply chain problems have eased a little in the past few weeks, due to factors including international shipping blockages easing, retailers offering more pay and training to attract HGV drivers and the government offering temporary visas for HGV drivers.
He said: "Some retailers have been affected over recent months by challenges and bottlenecks in their supply chains, from the sourcing of goods in the Far East, to constraints and price spikes in international shipping, to a dearth of truck drivers to distribute goods even when they land here in the UK.
"Those temporary challenges remain but have eased in recent weeks due to significant investment by retailers. Retailers are working closely with suppliers to ensure Scotland's shoppers remain able to access a great selection of products on shop shelves, especially in the lead-up to Christmas.
"As ever, consumers are encouraged to continue to shop as normal rather than buying unnecessary quantities."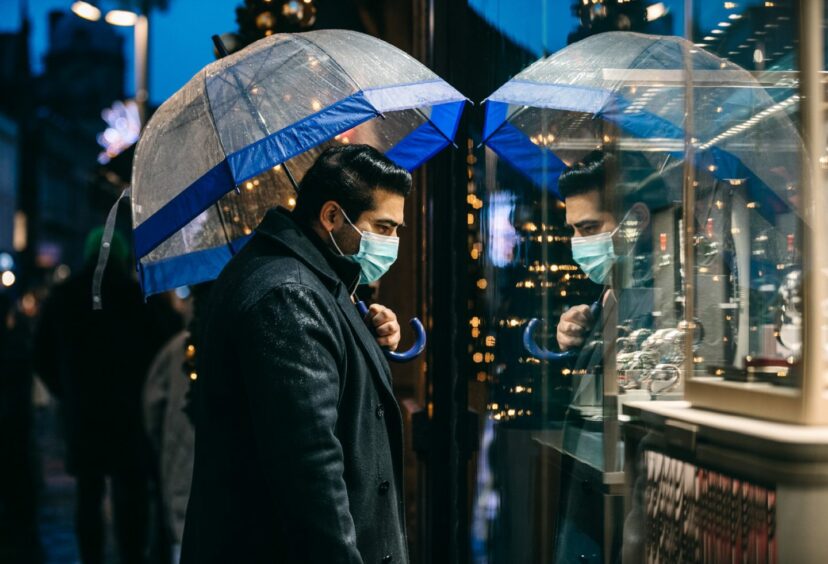 The British Poultry Council urged shoppers to pre-order their Christmas turkey.
Chief executive Richard Griffiths said: "Ordering your Christmas poultry in advance is always a smart move since it helps producers – particularly smaller ones – plan their Christmas period.
"All retailers will have their plans in place by now so it's worth talking to your local store or butcher to find out when stocks are coming in and if a Christmas bird can be reserved.
"As producers we would like everybody who wants a British turkey to be able to get one, but with as few going to waste as possible."
Paul Martin, UK head of retail at accounting firm KPMG, said: "Due to the supply chain issues continuing across the sector, retailers have had to think carefully about the products that they have stocked and forecast demand to ensure they can sell them.
"We are yet to see any sign of empty shelves, alcohol shortages or turkeys not arriving in store, as the HGV crisis slowly disperses and retailers continue to get well-planned stock to their stores."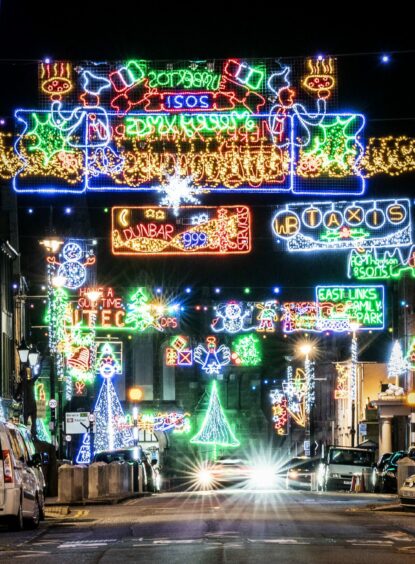 According to research by the Institute of Grocery Distribution, 37% of Scots have stockpiled groceries and drink.
On Friday food redistribution charity FareShare said many of the usual guarantees of surplus from retailers and suppliers over Christmas had been held back this year because of fears over supply.
It said it expected its food volumes to be 20% lower than they would have been without the lorry driver shortage, a drop of nearly 350,000 meals.
However, a survey of 2,000 British adults suggests only one in five (22%) are concerned over supply chain issues, and just 13% are worried their Christmas purchases won't arrive on time.
The research, carried out for retail customer engagement specialist Emarsys, looked at customer behaviour and sentiment ahead of the peak-trading period this year.
It shows just 20% are nervous about overspending, despite inflation reaching a 10-year high in November.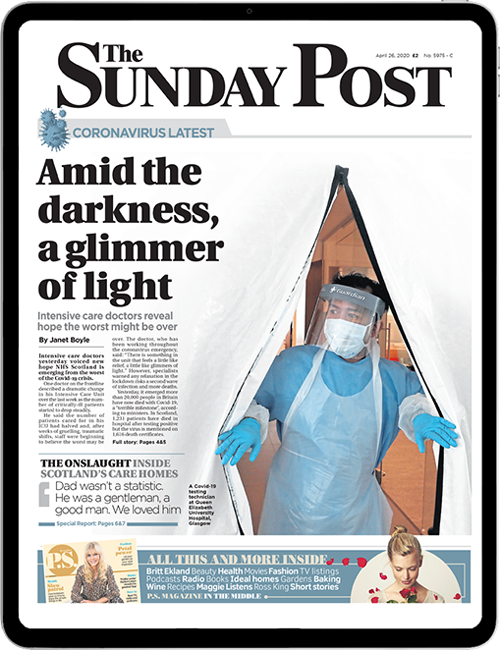 Enjoy the convenience of having The Sunday Post delivered as a digital ePaper straight to your smartphone, tablet or computer.
Subscribe for only £5.49 a month and enjoy all the benefits of the printed paper as a digital replica.
Subscribe