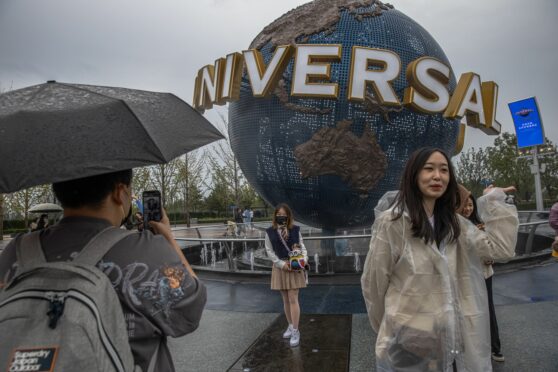 It was stark and ­potentially apocalyptic warning ­reverberating in cabinet rooms around the world.
China should abandon its ­promise not to be the first to use nuclear weapons in a war, according to a ­former senior diplomat with close ties to the Beijing government.
Sha Zukang's insistence the pledge not to strike first must be scrapped emerged on Friday but was only the latest skirmish in what some commentators believe will become a new Cold War.
A nuclear submarine pact ­involving the US, UK and Australia has caused increased tensions between America and China, while United Nations secretary general Antonio Guterres last week urged the two superpowers to repair their "completely dysfunctional" relationship before the world splits down two sides.
A new Cold War is unlikely, however, due to how closely the world's economies are intertwined – trade between the US and China is worth more than £400 billion a year, according to one analyst.
Dr Chris Ogden, associate ­professor in Asian politics at St Andrews University, said: "The reality is China is the centre of global trade. It is essential for global production, particularly for a country like the UK, which is undergoing the withdrawal symptoms of leaving the EU and needs big trade deals with big countries. That is more important to most of these countries most of the time than even, say, human rights or political rights."
China, the world's largest ­greenhouse gas emitter, has said it will not build new coal-fire projects abroad, a move seen as pivotal in tackling global warming. Ogden said: "If you want to solve like environmental issues, you need China. For any kind of big issue on the global stage, you need them to be there."
In a speech to the United Nations last week, US President Joe Biden said his country did not want another Cold War or "a world divided into rigid blocs".
But Ogden, author of China And India: Asia's Emergent Great Powers, said Biden may face pressure from home. He said: "Deep down, policy-makers in both Washington and Beijing don't really want any kind of confrontation. The biggest factor, though, is the domestic audience.
"US policy-makers don't want to show they're weak or admit America is declining. In China, the leaders cannot present themselves as being weak to their population or be seen as giving in to other countries when it comes to, say, controlling the South China sea or trade routes.
"So those nationalist forces may be forcing or pushing the leaders in a particular direction, which fundamentally they don't really want.
"China doesn't want a war because it will disable the country in terms of modernisation and development. America may be a little bit different. There are very strong forces in America that like war."
The disputed waters of the South China Sea have been a source of tension and national rivalries for years, with other countries, including Japan, claiming ownership of various small islands and reefs.
Last month on a tour of south-east Asia, US Vice-President Kamala Harris accused Beijing of intimidation and coercion in the region.
Ogden said: "There has been a lot of talk in the last couple of years about the South China Sea being the flashpoint. But are US or UK commanders really willing to put ships and troops in that region to fight over very small amounts of land that are, in reality, very close to China?
"This is a regional issue that needs to be resolved regionally, rather than these bigger powers coming in and sparking a very large powder keg."
The security partnership involving the UK, US and Australia, which will include helping Australia to build nuclear-powered submarines, is aimed at confronting China.
Ogden said the US was trying to control or contain China. "For Britain, it's about them trying to punch above their weight. The West really should just have more confidence in itself. It should acclimatise itself to a future where there a lot of countries who are powerful at the same time – the US, EU, Russia, China, India, maybe Japan – but nobody has complete domination. Mixed in with that is Britain, which is on the verge of being relegated as a great power and is grasping any sense of kind of global relevance."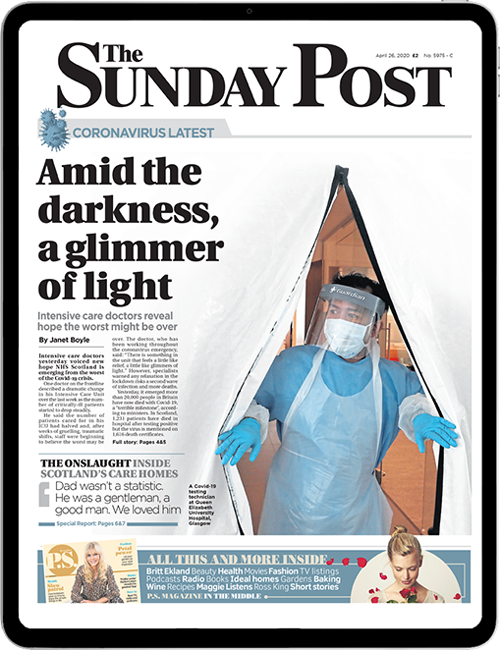 Enjoy the convenience of having The Sunday Post delivered as a digital ePaper straight to your smartphone, tablet or computer.
Subscribe for only £5.49 a month and enjoy all the benefits of the printed paper as a digital replica.
Subscribe