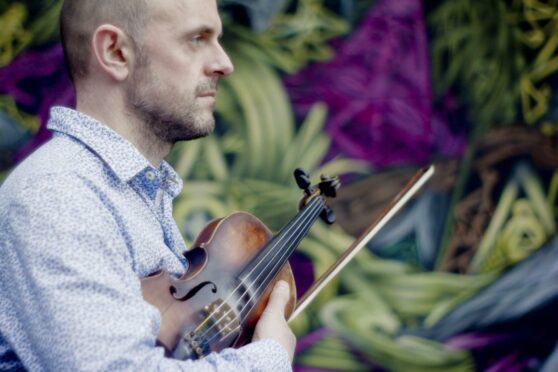 One of Scotland's most accomplished and recognised fiddle players has hailed the young talent emerging and energising trad music ahead of the return of the Mòd.
Duncan Chisholm, who has played alongside the likes of Julie Fowlis and Runrig as well as having a successful solo career, can't wait to step onto the stage again in a celebration of Gaelic culture.
"My journey started thirty years ago and I feel incredibly privileged at this point in my career to be still a part of this wonderful creative community that's thriving in Scotland," he said.
"I love performing with young minds, that is where the new ideas come from, the experimentation of young people. I love being a part of that.
"We've never lived through a more exciting time for trad music than now, the creative boundaries are forever being pushed and moulded into new sounds by fresh ideas from young people."
A vital showcase
Chisholm considers the Mòd to be vital in showcasing a vibrant scene for young people in the Highlands to see and want to become a part of.
"It's a really important focus for the Gaelic language and music," he said.
"Getting that sense of creativity and wanting to perform at a very young age is vital, it helps kids to realise that their music and their culture is incredibly important to them as they grow older.
"It brings young people together whether that be in choirs, competitions or celebrations. I don't think that can be ever a bad thing for young minds and moving the culture on."
He added: "It's a really important thing for your wellbeing to know that there's a buzz about the place. Inverness certainly has had that over the past few years.
"The music scene is very vibrant and with that comes a feeling of wellbeing I think. That's really important, especially at this time."
"I think the Gaelic language is thriving, certainly not on the decline anymore and certainly our music scene is thriving. I'm very excited for what's to come."
Chisholm was one of many musicians who turned their hand to online concerts during lockdown. His lockdown Covid Ceilidhs proved a big hit, posting tunes to his followers online every day for several months last spring.
But, of course, nothing compares to getting on stage and connecting with an audience in person.
"As a musician, you want to be able to communicate," he said. "It's that connection that you have with an audience which is so special, you can never replicate it online.
"Over the past year and a half, had we not had the opportunity to share music online I think it would've been a terrible thing.
"Obviously, the main focus for all musicians has been getting back to playing live. I'm delighted to be doing that in my home town of Inverness, it'll be very special."
Mòd 2021: Lost and found in the sands of time as fiddler Lauren MacColl finds new inspiration in tales of the Moray Firth
A celebration
Chisholm will lead an all-star trad line-up on October 9 at the Eden Court Theatre, playing alongside Mairearad Green, James Duncan Mackenzie and the Ar Cànan's Ar Cèol House Band.
Also featuring will be some of the area's up and coming young musical talents, in a night designed to celebrate the vibrant and thriving musical heritage of the Highlands.
"I'll be playing some new music," Chisholm said. "I've spent the last year-and-a-half writing  and my compositions and recorded material are very much inspired by Highland landscapes, in particular the last album I recorded.
"I spent 18 months going back and forward to Sandwood Bay in Sutherland, taking film and photographs.
"My music is about trying to replicate how I feel in a place at a certain point. With Sandwood, it was a journey through a year and taking particular points and trying to create music and layer it up to give an idea of just how I felt in that place.
"There will be music from Sandwood, and new music as well from the new project that I'm going to be recording. And I couldn't play at the Mòd without playing something very old and very Gaelic. I'm looking forward to it very much."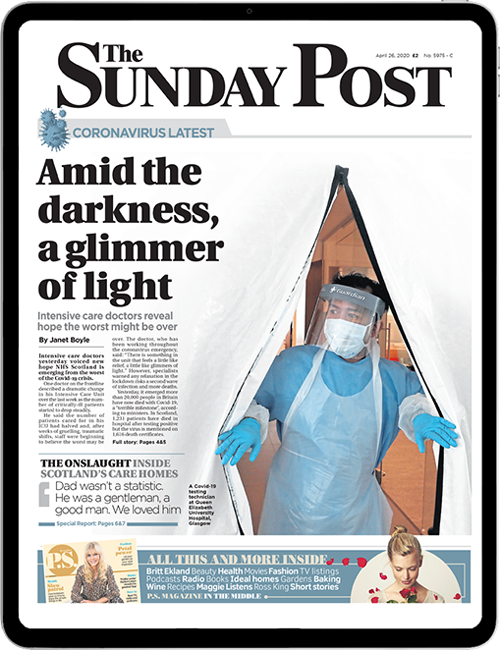 Enjoy the convenience of having The Sunday Post delivered as a digital ePaper straight to your smartphone, tablet or computer.
Subscribe for only £5.49 a month and enjoy all the benefits of the printed paper as a digital replica.
Subscribe