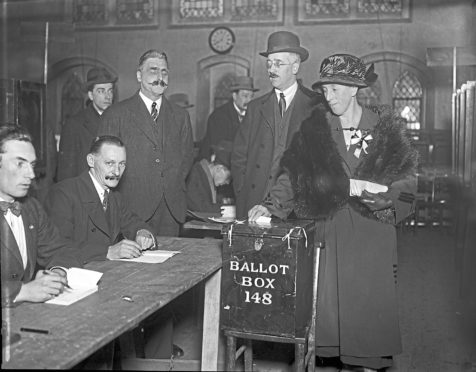 We're gonna be seeing a lot of a white-bearded old gentleman in the run-up to this Christmas.
No, not Santa, Jeremy Corbyn after it was finally decided to have a general election on December 12.
After all the to-ing and fro-ing, all the huffing and puffing that's mostly been about asking the nation to vote on something, it seems the only way to clear the logjam is to, well, ask the nation to vote on something.
Again.
And if all the political pundits are to be believed, the very last thing the election will achieve is to clear that logjam.
We could have another minority government or another hung parliament.
Of course, there are conspiracy theories abounding already regarding our first winter election in almost a century.
One is that the plan for a December poll is to discourage younger voters such as students, thought more likely to vote against the government, from turning out as they'll be knee-deep in course work.
There have also been dark warnings about the cold weather persuading people to vote with their feet and stay indoors instead of ankling it along icy pavements to the polling stations.
And speaking of those polling stations, how many school and church nativity plays will be cancelled because the halls are needed for us to exercise our democratic duty?
I'm not convinced the majority of politicians and their staff are keen on winter-time campaigning, either.
It's hard enough to motivate yourself to go door to door in the warm run-up to a May election, let alone when the nights are dark and gloomy and the local "yoof" could possibly pelt you with snowballs.
And at this time of year, I'd be doubly reluctant to open my door to an unexpected knock, lest it be either of those unwanted callers – a shivering party candidate or some cacophonous carollers.
We've become so used to general elections being held nearer the middle of the year – the last 10 have taken place between April and June – that we've forgotten we have had (suffered?) winter elections in the past.
In the years between 1924 and 1974 half of the 14 general elections held took place in October, with another in November, but we have to go back to 1923 for the last time we went to the polls in December.
And the omens aren't good for Boris Johnson and the Tories as a chill winter wind blew through the Conservative ranks.
Yes, after the vote held on Thursday December 6 the Conservatives, led by Stanley Baldwin, were found to have won the most seats.
But Ramsay MacDonald's Labour Party and Herbert Asquith's reunited Liberal Party gained enough seats to produce a hung parliament.
Interestingly, it was the last UK general election in which a third party – the Liberals – won more than 100 seats or received more than a quarter of the vote.
As a result, MacDonald formed the first-ever Labour government with support from the Liberals, with Asquith gambling that – instead of trying to bring the Liberals back into government – the Labour administration would quickly prove incompetent and lose support, creating a power vacuum into which his mob could step.
And he was partly right as the minority government lasted just 10 months before going down to a vote of no confidence in the House of Commons and another general election was held the following October, the third in just two years.
But the move backfired as Baldwin's Tories gained a 209-seat majority while the Liberals lost 118 of their 158 seats, effectively wiping them off the electoral map for decades as British politics became polarised between the Conservatives and Labour.
The 1923 election had been triggered by Conservative Prime Minister Andrew Bonar Law, who'd won the election the previous November, resigning due to ill health suffering from the terminal throat cancer that robbed him of his ability to address Parliament after just 211 days in office.
Bonar Law, who died on October 30, was replaced by Chancellor of the Exchequer Baldwin, who could have waited another four years before calling another general election.
But he felt Labour, who'd also changed leaders after John Clynes had been defeated in a leadership contest by MacDonald, were vulnerable.
The Tories had a comfortable majority and Baldwin, who wanted to receive a mandate to lead from the electorate which would strengthen his grip on the party reins – just like Boris Johnson today – took a risk.
The Oxford historian and Conservative MP JAR Marriott painted a gloomy picture of the post-First World War national mood, writing: "Mr Baldwin had indeed succeeded in negotiating a settlement of the British debt to the United States but on terms which involved an annual payment of £34 million.
"The French remained in the Ruhr (they'd occupied it when the Germans proved unable to pay war reparations), peace had not yet been made with Turkey, unemployment was a standing menace to national recovery, there was continued unrest among wage-earners and a significant strike among farm labourers in Norfolk.
"Confronted by these difficulties, convinced that economic conditions called for a drastic change in fiscal policy, Mr Baldwin decided to ask the country for a mandate."
But it backfired spectacularly.
The Conservatives had always championed free trade but Baldwin switched tack to Imperial Preference, a protectionist policy giving preference to Britain's colonies and dominions and imposing tariffs on some imported goods in order to revive industry and employment.
The electorate weren't convinced.
December 6 was reportedly a mild and dry day which prompted a turnout of 70%. The Tories took 258 seats, Labour 191 and the Liberals 158.
Having lost 86 seats Baldwin tried to cling on to power, hoping for Liberal support, but they threw their lot in with Labour to vote down the King's Speech prepared by Baldwin, causing the government to fall.
One political pundit of the day described the Conservative Party's decision to call the disastrous election "suicide during a fit of temporary insanity", and some have looked at today's deeply-divided Tories and thought much the same.
Baldwin was described by Lord Curzon, whose opinion may have been coloured by the fact he'd been the caretaker PM while the ailing Bonar Law took a month off but was subsequently overlooked for the top job, as a thoroughly mediocre leader.
He accused him of having a "mixture of innocence, ignorance, honesty and stupidity – fatal gifts in a statesman when wholly dissociated from imagination or vision or savoir faire".
Ouch.
But if history repeats itself, the prime minister might take some consolation in the fact that in the 1924 election, Baldwin went back into No 10 and stayed there for five years.
Anyway, I've written about the election and managed not to mention Brexit once. Ach, dammit…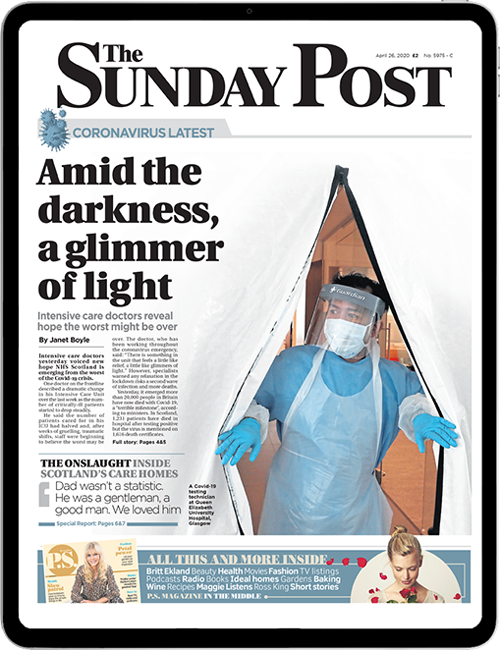 Enjoy the convenience of having The Sunday Post delivered as a digital ePaper straight to your smartphone, tablet or computer.
Subscribe for only £5.49 a month and enjoy all the benefits of the printed paper as a digital replica.
Subscribe