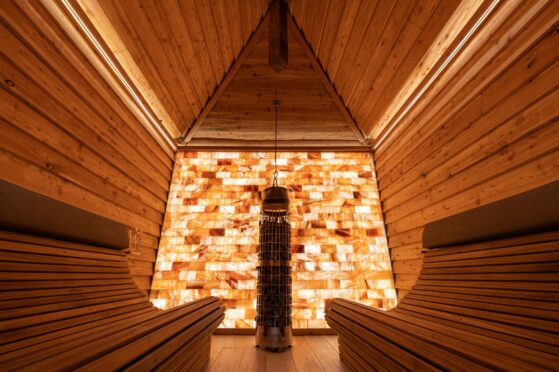 Late February,and the sun is beating down as I glide through the water to the swim-up bar and order a glass of Prosecco. Strangers are becoming friends as they chat in the pool, drinking cocktails as music blares out of the speakers. It feels like I'm on holiday.
But I'm not in some idyllic part of Europe, I'm in Alsager – a small town near Crewe.
The Manor House Hotel, run by the same family for nearly a decade, has recently had a serious spa refurbishment. The new 15-metre indoor serenity pool houses a kaleidoscope of mermaid-coloured mosaic tiles, heated to perfection and surrounded by beds, loungers, a steam room and a sauna.
Treatment rooms have been built within the hotel's original 17th Century farmhouse, alongside a relaxation room, with giant love seats to snuggle down and snooze in, post-treatment.
The new English Spa Garden contains an array of wellness delights and the cherry on the cake is the Pool House, complete with the UK's first swim-up bar, as well as an indoor space to eat, drink, chill and recharge, serving afternoon tea and nibbling platters.
The wind may be whistling through our hair, but the 38° outdoor Vitality pool is keeping us all warm. Day beds swing from wooden pergolas as couples snuggle under fluffy blankets to keep the cold out, and big squashy sofas allow for sitting down and letting your cares drift away.
After eyeing up the tin bath tub filled with freezing cold water, I decide it's time to give it go, convincing myself of the wellbeing benefits cold water therapy is supposed to offer. I hop in quickly, standing up to my knees in cold water and attempt to lower myself in, before the searing pain in my feet becomes too much and I have to jump out and run into the steam room to warm up, vowing to return again later.
Instead, I take a dip in the hydrotherapy tub, surrounded by beds of lavender and rosemary, before relaxing in the panoramic views of The Pavilion and sucking in lungful after lungful of hot, damp air in the 50° salt steam chamber – said to do wonders for my respiratory system and skin.
Feeling revived and rested, I find my husband James at the bar and we head to the double treatment room inside where he lies down on the bed ahead of his signature Templespa full-body massage treatment of soothing CBD and nourishing hemp oils, all smoothed into the skin using warmed Akwaterra pods – perfect for kneading out tension and tightness.
For me, drizzles of oil are followed by a crunchy body scrub, which is worked blissfully into every sinew, melting my tight, stressed muscles – all part of my Tribe517 salt grain massage. I've had exfoliation treatments before and not one has left me feeling on cloud nine. But this treatment is a massage, it just uses body scrub to slough away dead skin, pep up my circulation and invigorate my senses. So, when my therapist finishes, I'm ready to head to the pool for daiquiris and dancing.
The music in our treatment room is bold and loud too, something I'm grateful for when James makes embarrassing slumber noises I'd rather not hear. It also allows you to get out of your head a little easier, something we can all do with as the mental health crisis continues to spiral.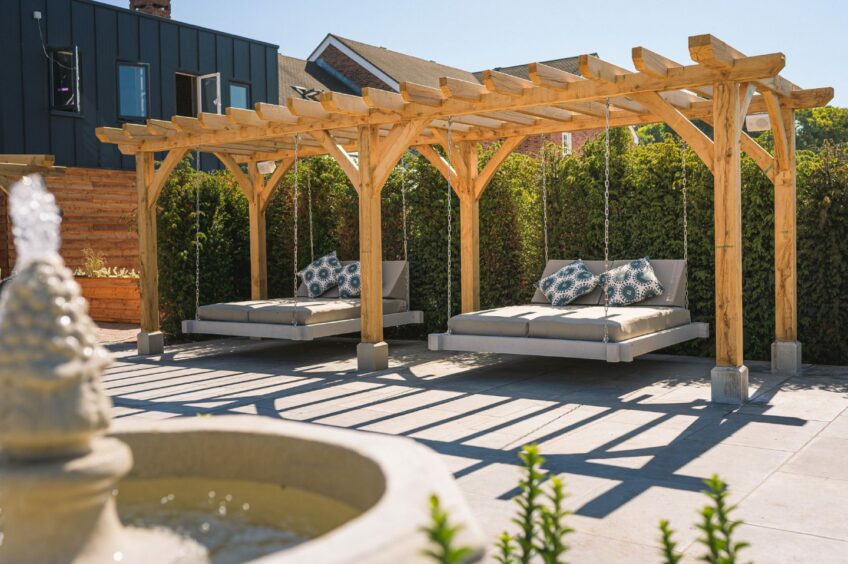 Another new twist is the Salt Shed experience – a guided meditation in 40° heat, amid a Himalayan salt wall, lavender cauldron and ergonomic seating. We're let into the wooden hut for our half-hour session and are told we can lie on benches, looking up at wooden slats pyramiding into the sky.
James groans as the guided meditation starts to play gently from the speakers, and I chuckle to myself whilst breathing deeply in and out. I'm asleep within minutes, waking to the voiceover and crackles of the coals beside me once our time is up.
Everything in the spa feels thoroughly thought through. The Manor House team now need to take this phenomenal transformation and apply it to the rest of the hotel for a truly wonderful weekend escape. But for now, you'll have a job finding a better – and more affordable – spa day.
I can only imagine what some proper sunshine will do to the space. Perhaps that's when I'll come back and nail the cold water plunge…
---
P.S.
The facilities at Manor House Hotel are already making their mark, having claimed the Best New Spa runner-up in the Good Spa Awards 2022.
Factfile
A range of spa days and spa stays are available at Manor House Hotel, with prices starting from £95 per person. Visit manorhousealsager.com for more details.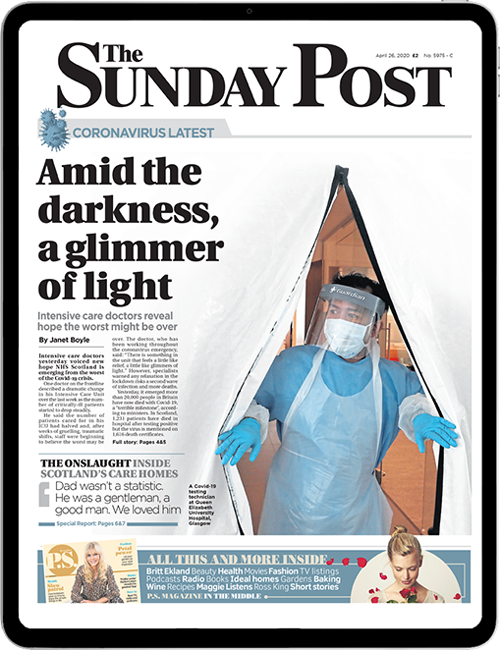 Enjoy the convenience of having The Sunday Post delivered as a digital ePaper straight to your smartphone, tablet or computer.
Subscribe for only £5.49 a month and enjoy all the benefits of the printed paper as a digital replica.
Subscribe