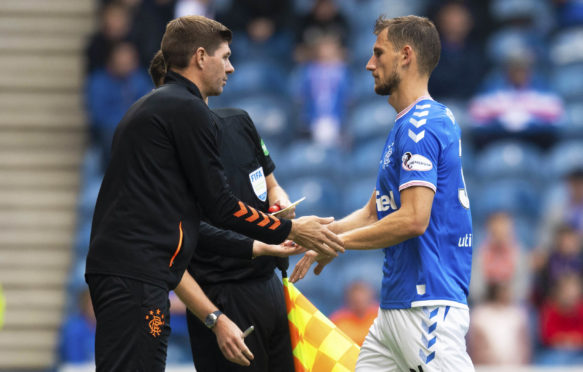 Steven Gerrard admits there have probably been times when he wasn't too popular with Borna Barisic.
But the Rangers manager believes that pushing the Croat in training is partly responsible for his recent sparkling form.
Barisic toiled to make an impact during his first season at Ibrox, and looked like he might be on the way out at the start of this campaign.
Now, however, he's looking like the formidable full-back that Gerrard paid more than £2 million for.
UEFA named him as the highest-rated player from Scotland in the Europa League to date, and his performance against Welsh wizard Gareth Bale during the international break was widely praised.
His club manager drew on his own experience as a player to help his man get back on track.
Gerrard said: "If you look at Borna's last six to eight performances, that is the level which he should be performing at.
"It is my job to keep pushing to find that, and that is what I did.
"There have probably been days where he hasn't been happy with me pushing him in certain ways.
"I knew that form was there. It was just about getting it out of him and now keeping him there.
"Sometimes I've got to provoke them, or tell them something they maybe haven't heard before or aren't comfortable hearing.
"It doesn't mean I think any less of them. I love all the players the same."
Gerrard recalls times when men trying to coax the best out of him told him a few home truths.
He went on: "I have loads of examples from my career.
"Rafa, Roy Evans, Ronnie Moran, Sammy Lee, Phil Thompson – the list goes on!
"They just sit you down, show you the clips, the evidence, the numbers and say: 'Look, this is you'.
"Sometimes you just need to be told the truth.
"I've had many real honest conversations with Borna and, to be fair to him, he knows himself.
"I am sure he will be the first to admit that his form is now where it should be.
"I am also sure he is looking back at all the conversations we have had, and saying he now knows why we have had these chats."
The manager is also keen to credit the player for responding to his comments.
Gerrard added: "Borna is feeling more comfortable in the dressing room. The players are showing him more love.
"He is in a fantastic place, but he deserves the credit for it because he is the one who has pushed himself.
"The penny has dropped about what we want from him.
"Certain players are probably mollycoddled. We don't mollycoddle any of ours. But we understand they are all different characters and personalities.
"We try to get the balance right, where if someone needs a little push or provoked, we do it.
"If someone needs an arm round them or a bit of love, we do that."
Gerrard is feeling a lot of love for his squad at the moment, but admits there could a bit of a break-up in January.
He doesn't plan to recruit heavily during the next transfer window because he already has too many players.
He said: "If something pops up where we think it'll strengthen us, of course we'll look into it.
"But the next window will be more to downsize the numbers because there are two or three who need to go and play.
"The numbers at the moment are too big – 26 is too many.
"It's a luxury position for me to be in, but it's not fair on some of the players.
"I'm finding it hard to get them into the 18, so it'll be more about downsizing than adding to it.
"The squad's in a good place. It's not perfect. There's still some areas where we can get better.
"But is January the right time to do that?
"Sitting here right now, I think it'll be very hard to find someone in January who's better than a Ryan Jack, a Connor Goldson, a Joe Aribo or an Alfredo Morelos.
"It's an awkward window anyway. We were ever so lucky that there was a Davis and a Defoe there last time."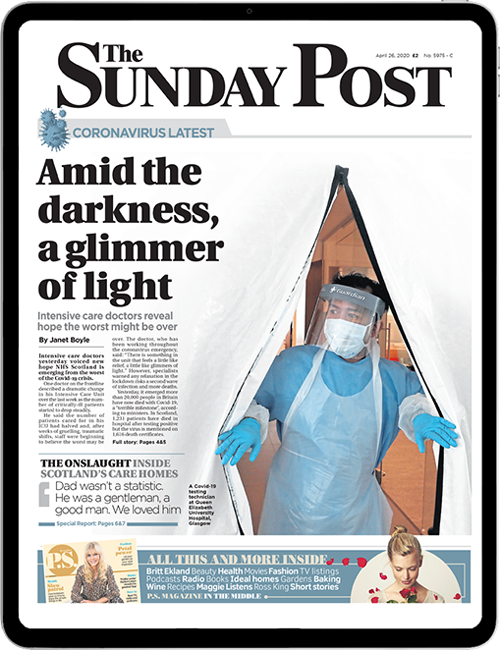 Enjoy the convenience of having The Sunday Post delivered as a digital ePaper straight to your smartphone, tablet or computer.
Subscribe for only £5.49 a month and enjoy all the benefits of the printed paper as a digital replica.
Subscribe