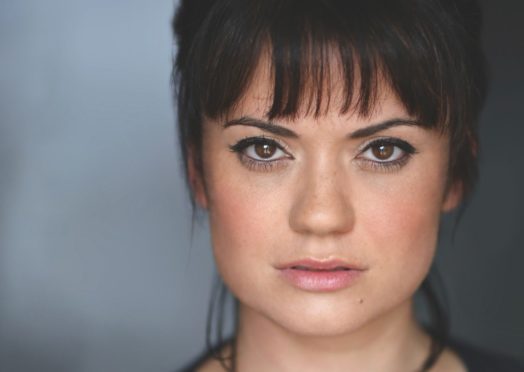 It was a memorable first encounter for all sorts of reasons.
Charlene Boyd was looking forward to filming a scene with Unforgotten star Nicola Walker for new Scottish detective drama, Annika. But Charlene gave both of them a fright when she reacted to Nicola's hands-on approach.
"Since River City returned to filming after the first lockdown, we've maintained a strict two-metre distance during filming," explained Charlene, who plays police officer Jac Dunn in the BBC Scotland soap.
"I've had the most lovely scenes where I've been talking to a tennis ball and then it's put together brilliantly in the edit. But on Annika we worked in a different way and we were all tested.
"I went into a scene with Nicola and she touched my leg, and I screamed. I had to apologise and explain no one had touched my leg in a while."
There were no hard feelings and the pair instantly hit it off, with Charlene getting advice from the twice Bafta-nominated star, most recently seen in the ITV smash-hit crime drama.
"She was wonderful to work with and we got on so well. We had a day of chatting," said Charlene, from Cumbernauld.
"I love when there are actresses around who I can look up to and the parts they play, and she is one of them. It's also interesting to speak to actresses who are mums and have managed to push on and get work. We ended up talking all day about getting a job and wanting to do it, but what about the kids? Just the constant juggle of it all.
"She pushed her acting career and had kids later, whereas I spoke about having children first and hope to push on with acting once they are at school.
"It was nice to see a woman's perspective on things. She was lovely and gave me good advice and some pointers on auditioning. When I was working with her, you could just tell she's a natural. I was a bit in awe of her."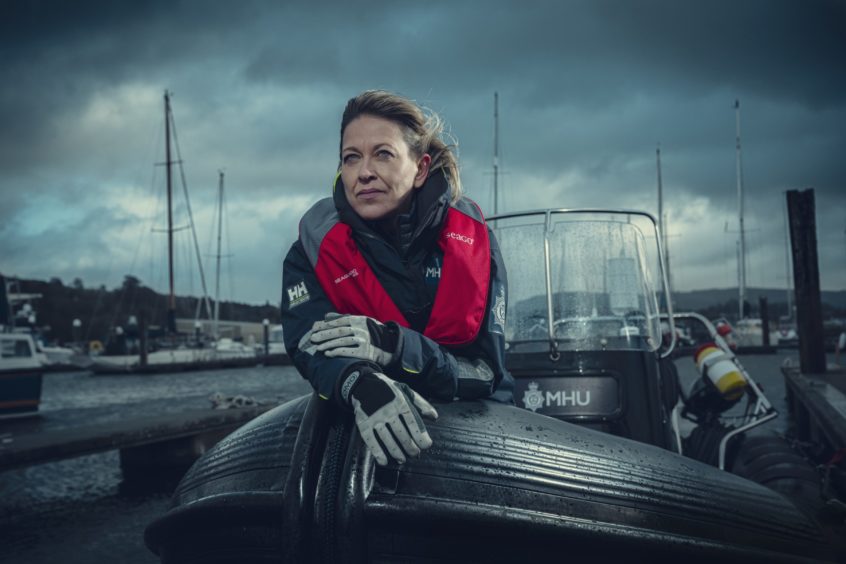 Charlene plays Siobhan Kelly in Annika, which follows a specialist marine homicide unit investigating crimes off the coast of Scotland. It's due to be shown on Alibi in the autumn.
"I couldn't go for one of the roles that would cover most of the episodes as it was filming at the same time as River City but I loved working on it and it's a great part," she said.
"What's so lovely about Annika is it has a huge Scottish cast. I was looking at all of the actor head shots in the make-up room and there were so many faces I knew. For them to have had a phone call saying here's a job, after a year like we had, was really nice."
She felt lucky to have had the River City role to return to when restrictions were eased last year, especially as she had only joined the show a month before the initial lockdown.
"I was so grateful. I'd been on holiday when I received a call out of the blue asking me to do Jac, and then a month later the world locked down," Charlene recalled. "It was the best thing to be a part of to get through the past year, as I had something consistent and a group of people to work together with. It was something to focus on, otherwise I would have had nothing."
The Shieldinch soap is currently on a five-week filming break, and some of Charlene's juiciest storylines and dramatic scenes have still to come.
During lockdown, while also home-schooling her two children, aged seven and four, Charlene managed to find the time to write her first play, based on the life of June Carter Cash. "I've sung in a country rock band for about 11 years and I sing her parts," she revealed. "I applied to Creative Scotland for funding and it led me on an amazing journey, where I was able to pay other actors and directors to work with me over Zoom. I had to do something creative when everything else had stopped.
"I'm continuing to work on it, and I've had some interest, so I think that will go on."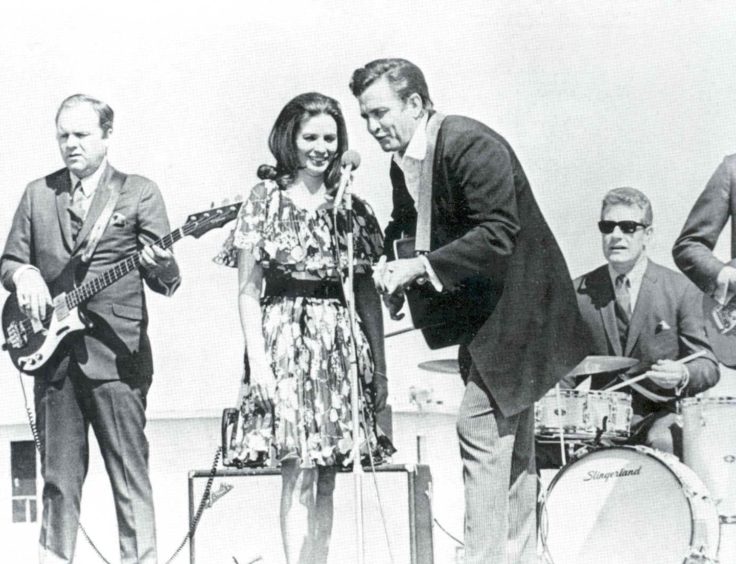 In the meantime, though, she is returning to a role that has given her plenty of opportunity for the dramatic – Lady Macbeth. It's the third time Boyd will play the character in writer Frances Poet and director Dominic Hill's re-imagining of Shakespeare's play, which focuses on the passionate marriage at the heart of the story. The two-person production has been filmed by the Citizens Theatre, Glasgow and will be available online next month, with Charlene having previously been part of the production at the Citz in 2017 and then on tour the following year.
"Dominic was interested in the power couple at the heart of the story, and was fascinated by the theme of sleep, them not being able to sleep," said Charlene, who was nominated for a Critics' Award for Theatre in Scotland for her initial portrayal of Lady Macbeth.
"I was on maternity when he asked me to come in and audition. It was my first time doing Shakespeare, so it was all new to me."
She will perform opposite Outlander star Keith Fleming, her real-life partner. He played Macbeth in the original production but not in the touring version.
"It was the only way it could happen – to film with people who were in a bubble. We actually hadn't been sure if we should go into a bubble together before lockdown – we didn't live together previously and no one knew how long it was going to be for, so we had to make a quick decision, and I'm glad we did."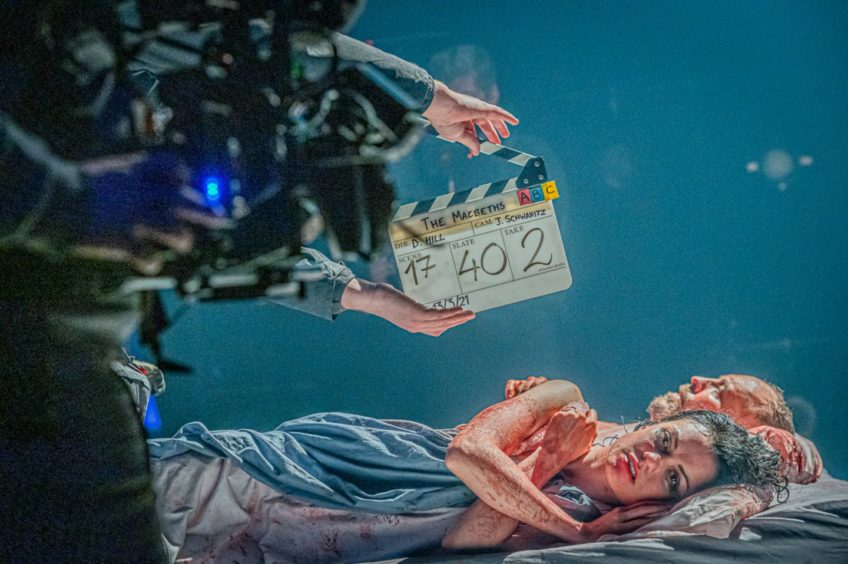 The filming was done over three days at The Beacon Arts Centre in Greenock, as the Citizens is still undergoing refurbishment, and Charlene said it felt great to be back on stage after so long.
"It took my breath away when I walked in and smelled that theatre smell," she recalled. "I felt the sparkle of it, of that magic feeling of being on stage. It was like a little pocket of time that stood still.
"There was no audience, of course, but the camera is the audience. We were aware of how small we were able to play it, and again it made it a very different experience to before.
"I've always looked back and wondered what the previous performances looked like, and now that it's filmed I'll probably look at every detail and worry about my facial expressions. In the madness scenes, there was one point I looked down and all I could see was dripping saliva and snot, and I thought, that will look just lovely on screen!"
---
Shieldinch to Scandal: Soap star on scene-stealing turn in Profumo drama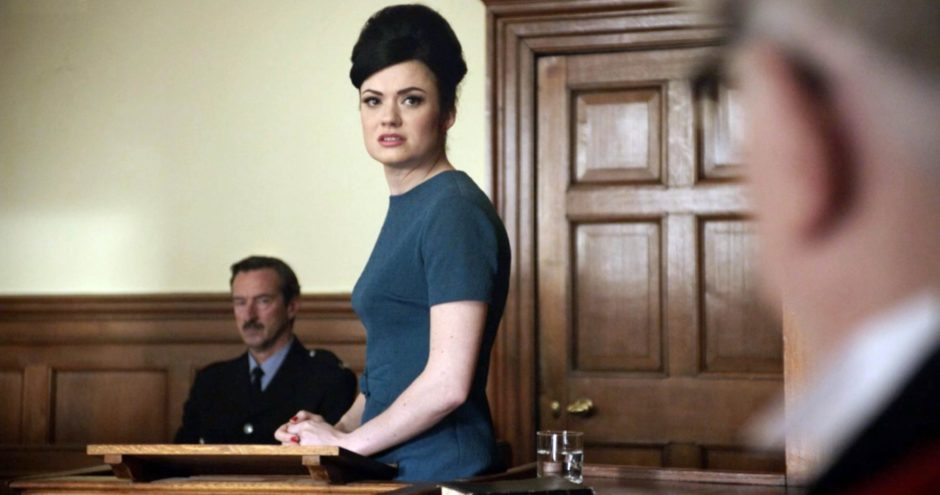 For Charlene Boyd, being part of prime-time series The Trial Of Christine Keeler last year was a special moment.
She played Ronna Ricardo in the BBC drama about the Profumo affair, previously fictionalised in the 1989 movie Scandal, and Charlene had a number of memorable scenes including a tense courtroom showdown.
"I loved doing it, and even though it was a smaller part, the way it was filmed meant I had to go to Bristol for filming several times," said River City actress Charlene, who starred alongside Sophie Cookson as Christine Keeler.
"Ronna was an amazing character and I felt really lucky to audition for it. I'd sent a tape in but never heard anything, so thought it must have gone. But, out of the blue, my agent called and said I had a piece of feedback from the producer, so I did the audition again and got it.
"There were lots of high-profile actors and they were all lovely, especially James Norton. It's made me want to do more things like that."
---
The Macbeths, Citizens Theatre, Glasgow. See citz.co.uk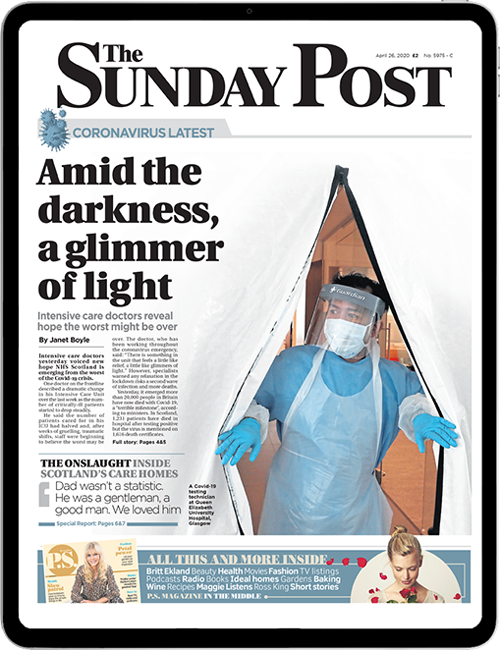 Enjoy the convenience of having The Sunday Post delivered as a digital ePaper straight to your smartphone, tablet or computer.
Subscribe for only £5.49 a month and enjoy all the benefits of the printed paper as a digital replica.
Subscribe