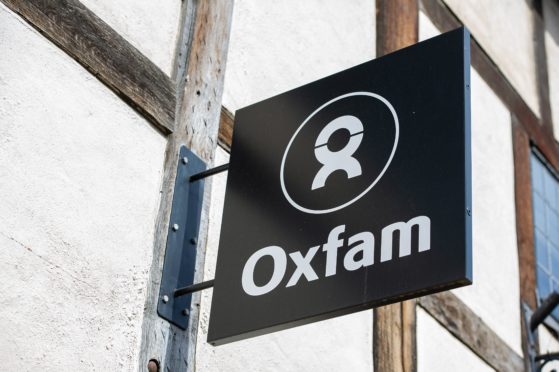 In the long, long hours of lockdown, after the box sets, baking, board games, and even clearing out our wardrobes seemed to have a certain exotic allure.
The hours spent pulling long-forgotten jumpers from long-neglected drawers and filling bin bags with the little must-haves that turned into the little never-agains has led to a bonanza for our charity shops after 67 million items of unwanted clothing were uncovered.
When high street stores reopened for the first time since March, experts anticipated a surge in donations to local causes, with one survey suggesting 49% of people had unwanted clothes waiting to be gifted.
And volunteers were not disappointed as bags and boxes began to arrive in droves, with some of the busier stores receiving hundreds of bags a day.
Brenda Walton, area manager for Oxfam's stores in Glasgow and the west of Scotland, said some shops had been overwhelmed by the volume of clothing, furniture and other household items arriving on their doorstep – and some locations can't keep up with the donations.
She explained: "The public's response and support has been absolutely amazing. People have come out in their hundreds.
"Some of our shops have very small back areas, so if a donation of 35 bags comes in – which has been common over the last few days – it can quickly fill the entire space. Plus, we don't have a lot of volunteers right now, especially as we often rely on students, so it's created quite a backlog for us."
She added: "Our Helensburgh shop had separate donations booked last week with 35 bags one day, 23 the next, and 19 more the following day. But those bags have been all shapes and sizes – boxes, rubble sacks, carrier bags and bin bags, so there's been a lot coming in.
"Some shops are seeing up to 150 bags a week, which is a lot more than usual times."
According to GivingAssistant.org, a rewards platform, online searches for "charity shops near me open today" have increased by 450% in the past 30 days.
Some Scottish charity shops have even seen donations rise by more than a third in the past few weeks, with the volunteers at the British Heart Foundation's Portobello store dealing with 30 to 40% more stock than normal.
Jane Flannery, regional director at the British Heart Foundation, said: "We're hugely grateful for the number of donations we've already received from the public since reopening our BHF shops this month.
"It's still early days, but we've noticed our town and suburb-based shops in Scotland have received slightly more donations than city centres – so if you're in or around Glasgow, Aberdeen, Dundee or Edinburgh, and have items you no longer need, we would be thrilled to receive them in our clothing shops."
The Magpie's Eye in Glasgow, one of Scotland's 140 high-quality Revolve stores, received nine car loads of donations within 10 minutes of reopening their doors.
Miriam Adcock, project manager, Zero Waste Scotland, added: "We want to make sure as many donations as possible can be given a new home and nothing is wasted. Revolve is encouraging members of the public to call ahead to check in with their local shop for details on the type and volume of donations they can accept and when and if any new opening hours are in place."
But with charity shops currently having to quarantine new items for a minimum of 72 hours before they can be sold, Brenda admits it's been a challenge to find space for extra stock.
"If someone brings along a donation, and we are already stockpiled from floor to ceiling, it's very rare that we would say no – but it does add to the pressure on our processing services. In some of the smaller shops, the donations are stacked more than halfway up the walls.
"So, we've put in place a system called Ring Before You Bring, which encourages donors to phone ahead and book a slot, so we can safely accept the donation and avoid any disappointment.
"Without people's gifts we couldn't make money, so we're really grateful."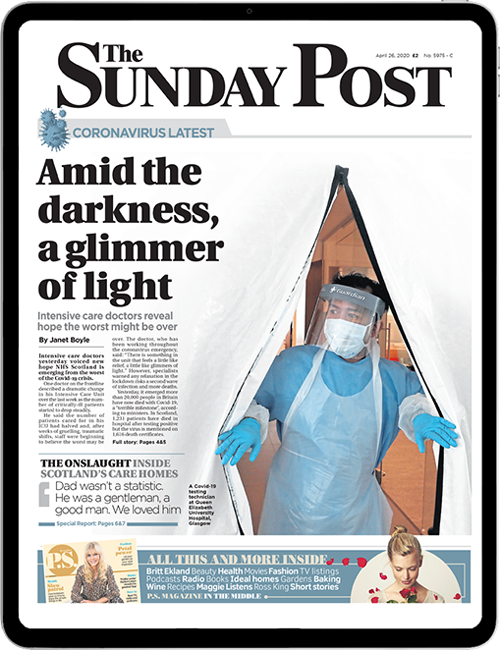 Enjoy the convenience of having The Sunday Post delivered as a digital ePaper straight to your smartphone, tablet or computer.
Subscribe for only £5.49 a month and enjoy all the benefits of the printed paper as a digital replica.
Subscribe