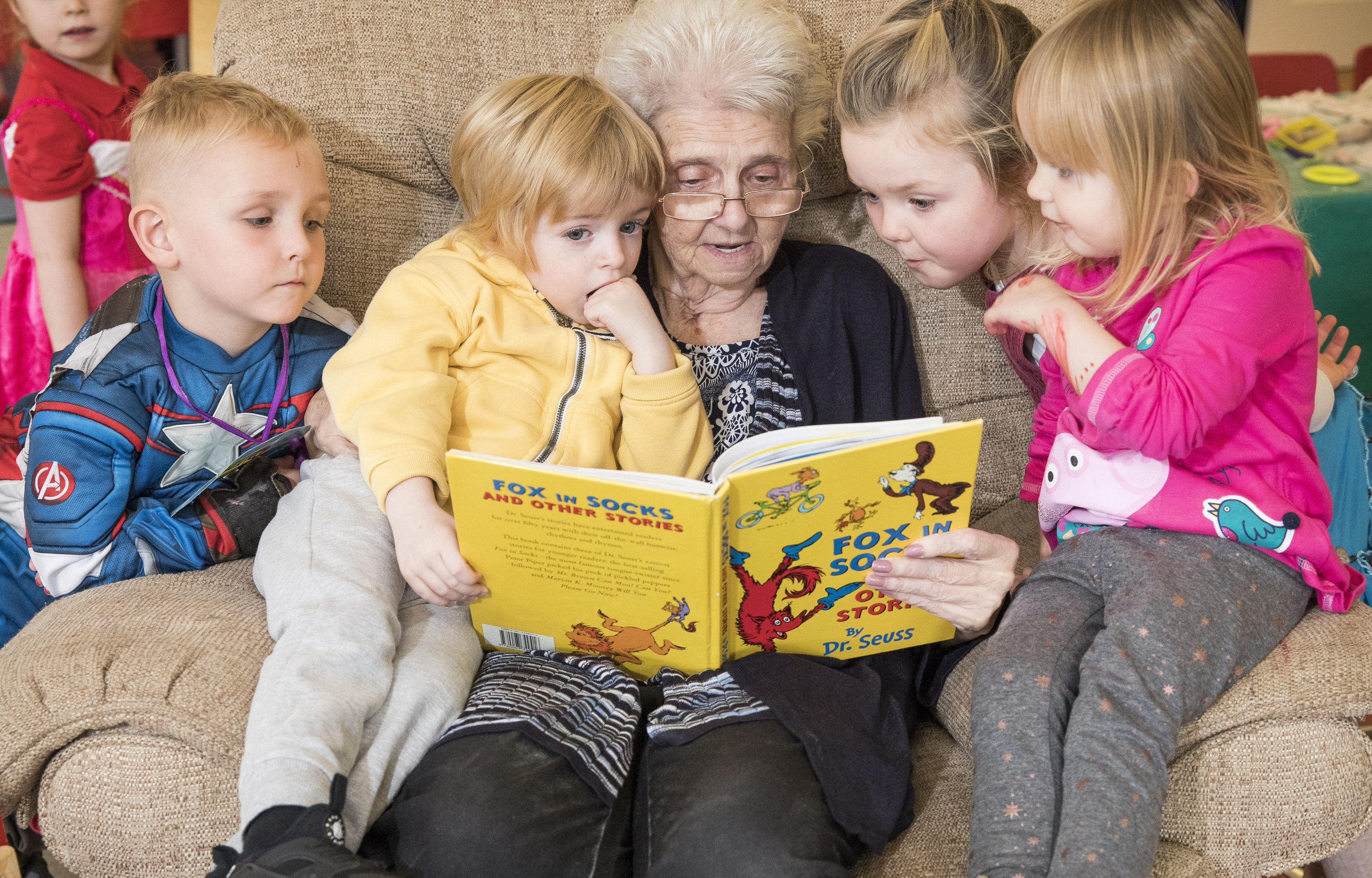 LEADING charities have thrown their weight behind pioneering Scottish projects bringing together the young and old.
A series of initiatives are now under way mixing nursery-age children with retirees for the benefit of both.
Brian Sloan, Age Scotland's chief executive said: "These kind of intergenerational links between nurseries and care homes are brilliant and are tremendously beneficial to the mental and physical health of older people and kids alike.
"We hear wonderful stories from parents who tell us just how much their kids enjoy the interaction as well as from older people who say it gets them more active and lifts the mood in the room.
"The increased activity of older people helps to maintain muscle mass which reduces risks of falls as well as having a positive impact on their mental health.
"Intergenerational activities are a great way to tackle loneliness, particularly among older people. It is a growing public health crisis in Scotland and is as bad for someone as smoking 15 cigarettes a day.
"For younger people, the positive interactions with older people helps to foster better relationships with others as they age and improve communication skills."
Last week, millions of viewers tuned in to the new series of Old People's Home for Four Year Olds, a documentary that sees a group of loud and excited pre-schoolers swap their nursery for a retirement home to spend time with elderly residents.
The show aims to prove the amazing restorative powers for older people interacting with youngsters, both mentally and physically.
The benefits of mixing old and young have been seen across the globe, with successful schemes in Japan, Australia, America and across Europe.
And Scotland is also blazing a trail with the first purpose-built intergenerational nursery and care home being planned in Fife. The council there is aiming to bridge the age gap with ground-breaking plans to integrate a nursery and care home on the same site, which will see the elderly and youngsters share communal spaces.
All going well, the centre, which includes a 36-bed residential care home and Early Years Centre joined by a shared space containing a cafe, an activity room and meeting and conference rooms, will open in Methil by summer 2020.
Clark Graham, Fife Council's early years learning officer, said: "It's an exciting project. We haven't started building yet as there's lots going on with the fine tuning, but we can't wait to see all the hard work come to fruition."
Councillor David Graham added: "With people living longer we want to ensure that care supports independence and positive health and wellbeing. The new facilities in the care home will enhance the lives of the residents to enjoy life as much as they can."
The purpose-built facility might be new, but a nursery in Kilwinning, Ayrshire, has been piloting the intergenerational idea for almost a year.
Little Deers Nursery was originally built at Buckreddan Care Centre 14 years ago to provide childcare for the children of staff working long hours at the home.Until recently, there was very little regular interaction between the two age groups.
But now, twice a week, residents from the care home are guests of honour at Little Deers, coming to sing, dance and generally play with the young children.
The project, called Crocs and Tots, is the brainchild of nursery manager Doreen Hearshaw, who decided to introduce regular intergenerational activity.
Former paediatric nurse Doreen said: "The children have always spent time at the care centre, but it was just at occasions, like Easter and Christmas.
"Realising the benefits for both age groups, I decided to introduce something a bit more structured – and it really works.
"The kids and older people have formed some amazing relationships – and it's definitely a time in the week that everyone looks forward to."
Doreen believes the scheme has not only increased the confidence of the youngsters, but improved the physical and mental wellbeing of the elderly too.
"Children who find interaction difficult have come out of their shells, and we've seen evidence that it can help with dementia," she says.
"And residents from the care home who typically aren't very mobile seem to find the energy to get up on their feet and dance with the children. Age is no barrier. Many of the children have an elderly resident who they call their 'best friend'."
Newbyres Nursery in Edinburgh's Gorebridge is hoping to open Scotland's first intergenerational day care centre soon too.
The nursery currently takes children to the local care home to play old games like skittles, beanbag toss and jigsaws once a week, but owner Mel Scrimgeour is planning to extend the programme.
Mark Laing, of Alzheimer Scotland, said: "Intergenerational projects can play a vital role in helping to raise awareness and improve understanding of dementia.
"They allow children and teenagers to develop more informed perspectives of what it is like to live with dementia every day."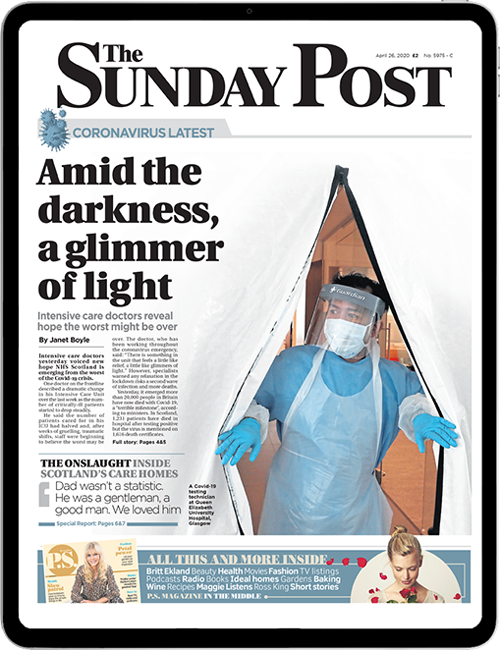 Enjoy the convenience of having The Sunday Post delivered as a digital ePaper straight to your smartphone, tablet or computer.
Subscribe for only £5.49 a month and enjoy all the benefits of the printed paper as a digital replica.
Subscribe