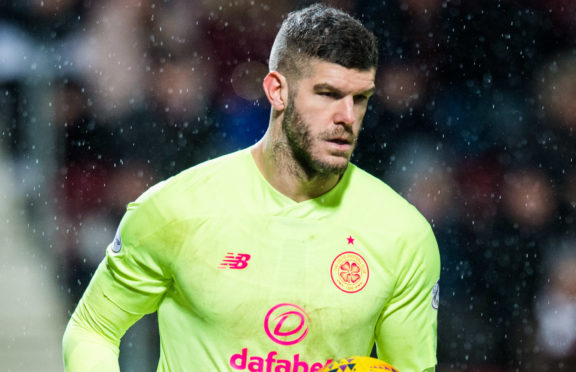 The coronavirus pandemic could leave Celtic finishing the season without two of their most-influential players.
Goalkeeper Fraser Forster and wide man Mohamed Elyounoussi are currently on loan from Southampton.
There are now doubts over whether they would be allowed to remain with the club if the season encroaches into June.
Hoops manager Neil Lennon admitted he was unaware if their contracts stipulated that their stay is until the end of the campaign or whether – as is normally the case with temporary transfers from down south – until the end of May.
"You see, this has thrown up all sorts of interesting quirks and questions," said Lennon in relation to the coronavirus crisis.
"I would need to speak to Peter Lawwell or Michael Nicholson (the club secretary) on that.
"It's a hypothetical situation at the minute. But it's another thing I will now have to think about.
"There may be a conversation with Southampton on that."
Lennon revealed that none of his players or backroom staff have been tested for the presence of the virus, but he's been taken aback by some of the big names in the game who have contracted it.
"Arsenal manager Mikel Arteta, for example. That shows how quickly it can spread and that's the scary thing," he said.
"There was an inevitability about the decision to postpone football. Once the EPL had made their announcement, then I think it was only right that Scotland followed suit.
"It's not ideal, given the magnitude of the game that we were preparing for (the Old Firm match at Ibrox). But we just have to accept it.
"This is unprecedented. We don't really know when we're going to be back playing again or even what training times we are going to be available to us.
"And if one of the players actually picks up the virus, then the whole thing starts all over again.
"We'd have to self-isolate and the rest of the players would have to do the same."
Lennon also confessed that the free time imposed on everyone involved will sit heavily on them.
"We're sort of institutionalised – it's a way of life," he said.
"We're regimented It's a bit like being in the Army.
"You train, you go to the hotel, you have the preparation, the game and the recovery.
"All that routine is out of the window indefinitely.
"And it's not even as if it's a holiday. You can't go anywhere or take a break, even if you wanted to. It's a very strange situation.
"Our pre-season plans will also be discussed on Monday. We had a training camp sort of ready.
"But, listen, this isn't exclusive to us. A lot of clubs are in the same position.
"I think we're covered for any eventuality.
"If the league is postponed or truncated or elongated into the summer, we will be ready.
"We don't know how long this is going to go on for – it's an indefinite period right now.
"I've been told this thing is not even at its peak yet, and it's going to become more widespread.
"So we don't know how long this impasse will last.
"When are we going to pick up again, and what do we do with the players in between?
"Do we go on a break? You can't fly anywhere or take them anywhere.
"Consequently, we have a lot to ponder.
"We've given the players the weekend off and Monday, too.
"We'll then have a meeting on Monday with the executive team, and see what we can do from there.
"At the moment, we are all in the dark."
Meanwhile Lennon has expressed pride that the club have signed a five-year deal with manufacturing giants Adidas.
It is believed to be a record-breaking kit sponsorship in the history of Scottish sport.
Adidas also have partnerships with mega-clubs such as Real Madrid, Bayern Munich, Ajax, Manchester United and Arsenal.
Lennon is delighted to be in that company and said: "You get a brand as big as Adidas on a long-term contract and everyone at the club is excited.
"Adidas recognise that we are a huge club and we have a big support, not just here in Britain but around the world.
"I'm pleased we are in that bracket. Hopefully, we can build on that, get a good partnership going and I'll get a nice new pair of boots.
"I might get some more money for players too!
"I used to wear the Copa Mondial boots and they were great."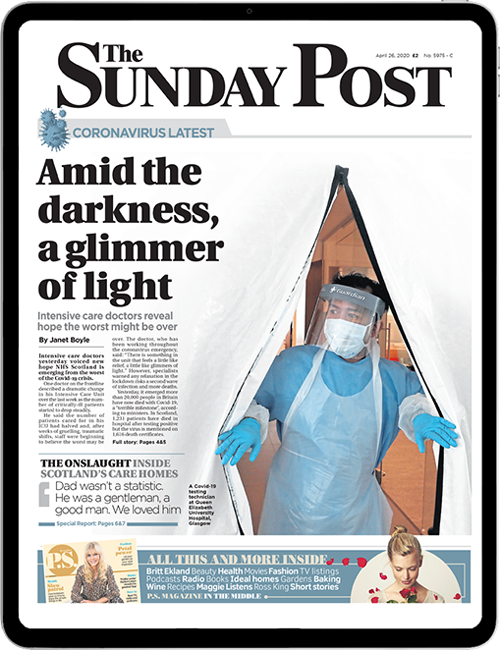 Enjoy the convenience of having The Sunday Post delivered as a digital ePaper straight to your smartphone, tablet or computer.
Subscribe for only £5.49 a month and enjoy all the benefits of the printed paper as a digital replica.
Subscribe