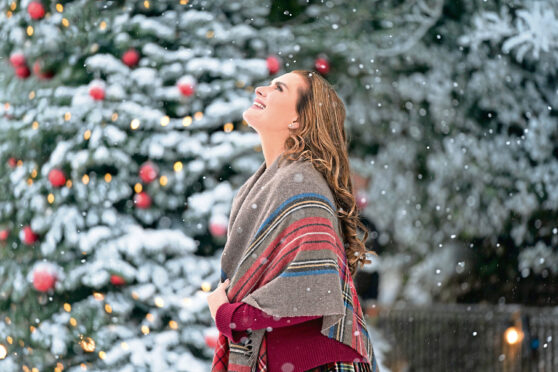 It may be billed as a romantic comedy but knitwear designer Di Gilpin made sure A Castle For Christmas took one thing seriously: knitting.
In the film, Brooke Shields' novelist arrives in Scotland to visit the castle where her father grew up.
The castle's owner (Cary Elwes) is far from welcoming, but she gets a much friendlier reception from the local knitting circle, where she finds support, fun and knitting tips.
The film's producers approached Di Gilpin, Scotland's hand-knitting queen, to help make Shields and the actors knit up a storm.
"Brooke was tall and friendly and very excited about knitting," said Gilpin.
"It turned out she had done a little before, and our knitting classes were great craic. She was telling us that knitting brings back memories of her father, and she's put some of her examples on Instagram.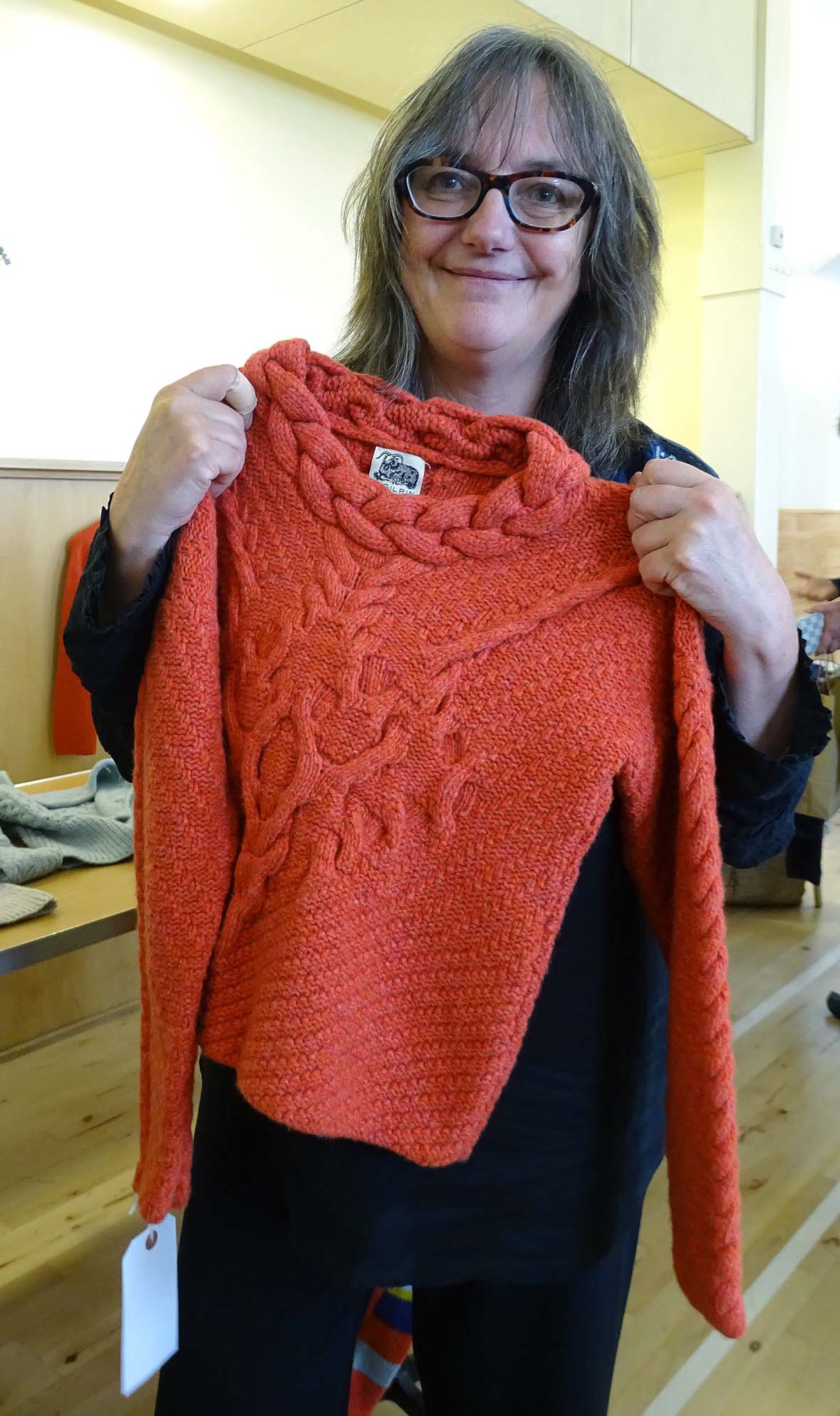 "All the actors we worked with kept up their knitting. Even actors like Cary Elwes, who doesn't do any knitting in the film, would stop by and watch us in between filming. Each day when we arrived, everyone on set would cheer 'The Knitters have arrived!'"
Gilpin's company, based in Fife, produces striking knitwear collections under her own name and for designer brands including Paul Smith, Wolsey and Nike, with the help of a core network of 30 Scottish home-knitters.
Her team spent three weeks on the Dalmeny Estate where most of the filming took place, in order to yarn-bomb the A Castle For Christmas set with gansey jumpers, shawls, pompoms and knitted cupcakes, and keep tabs on the knitting scenes.
"Not only did we knit everything on the screen, but sometimes we had to take the work from the actors and un-knit it, for continuity.
"I wanted details that knitters would recognise, so we had 80-year-old Tina Grey making a traditional gansey fishermen sweater using needles that were 40 years old. Everything was thought out really carefully and each character had their own authentic knitting style.
Many of the knitters in Gilpin's company have been with her for years, and she is proud of the fact they are supportive friends as well as workers.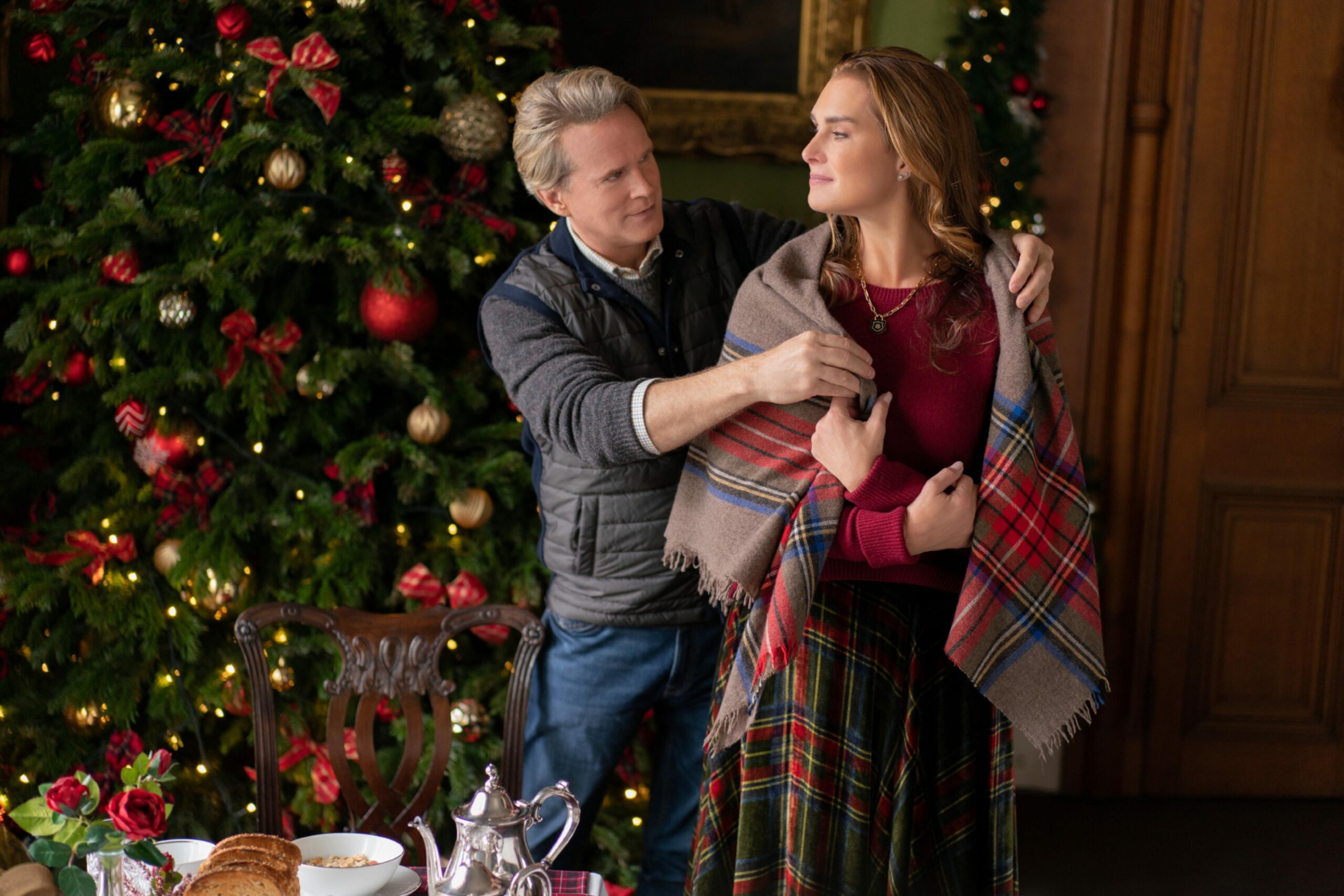 One knitter, Kirsty, has a profoundly disabled child but is able to work and care for her daughter Skye through the company's flexible hours.
After learning of Skye's condition, the film's producers have donated to a fund that aims to buy Skye a daybed.
The knitters also gathered together last week for a special festive viewing of A Castle For Christmas, mince pies and glasses of bubbly to celebrate moments such as Brooke Shields using Gilpin's own knitting needles, a special cheer for the knitter who spent weeks making 200 pompoms to decorate a VW Camper van for the film.
#ACastleForChristmas #yarnbombing @netflix #knittingtwitter one we made earlier! Some of the great knitting we made for the film! Loved knitting with @BrookeShields and #theknitters! pic.twitter.com/DCA1zNuSw3

— Di Gilpin (@Di_Gilpin) December 2, 2021
"She says it will be a long time before she can face making pompoms again!" laughs Gilpin. "But we wanted to show off another side of Scotland, which is knitting and it's a great way to reach out to people.
"I've read reviews of the film with people rubbishing the accents, but we got to know the film's voice coach very well. She's worked on some major films and tried to keep the accents as authentic as possible.
"But it is a rom-com, and they are all about escapism, so of course A Castle For Christmas is an enjoyable fantasy – but the knitting is totally real!"
---
We know just what it's like to buy dream castle
by Patricia-Ann Young 
When Brooke Shields' character Sophie lands in Scotland, her taxi driver takes the scenic route through the Highlands' winding forest roads and past some of the country's most majestic lochs.
For the owners of Kilmartin Castle, Simon Hunt and Stephanie Burgon, the path she took looked very familiar.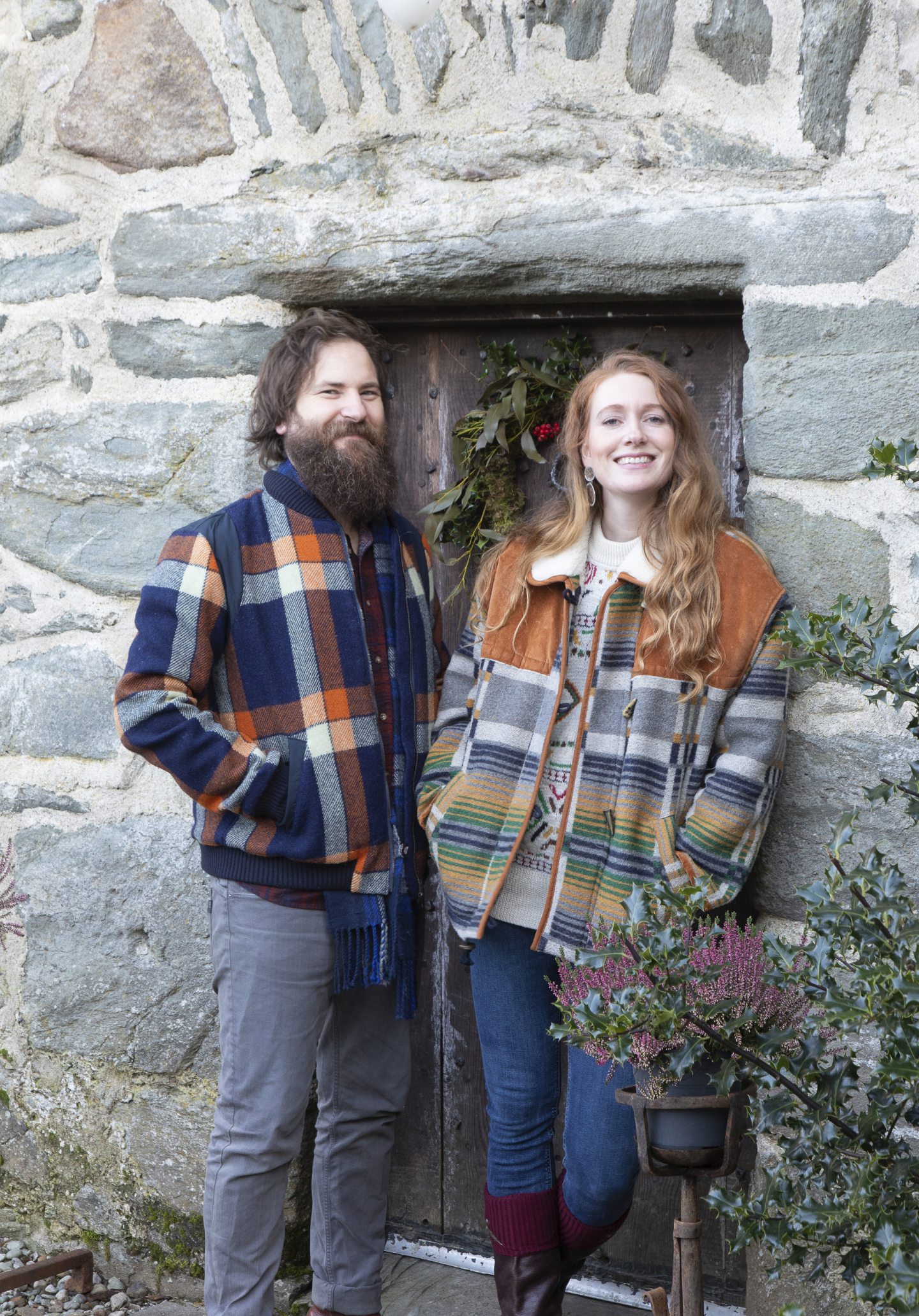 "The drive from the airport is literally the entire road to our castle, even along the banks of Loch Fyne and passing by Inveraray Castle. It feels like she's driving to us," said Hunt.
The couple were inundated with messages from friends and family when A Castle For Christmas dropped on Netflix to check if they had seen it yet.
Despite the movie's storyline seeming a little farfetched – an American visiting Scotland lands themselves a beautiful castle – it is not a million miles away from how the couple found their own Scottish castle.
"We had not been together very long, and after Christmas we decided to go for a road trip through Scotland.
"I am from Newcastle, Simon is from Australia. Despite the weather being horrible, we loved the west coast. We were living in Dubai where it was constantly hot and sunny, so we were really drawn to the wilderness and wildness of Scotland," said Burgon.
A few months later, they came across an online article about a Scottish castle going up for sale, and a few jokes about buying it and bunking off to Scotland soon became serious.
Burgon said: "I think we were at this golden moment in our relationship when someone suggests something, and the other one goes 'yeah, OK!' Our friends told us we were absolutely crazy and that it was a money pit."
The couple decided to transform the castle into a luxury boutique B&B and worked to modernise the castle without losing any of its medieval charm.
At Christmas 2019, Hunt invited some of his Australian family over to stay, and they found themselves swept up in the romance of a real-life Christmas castle. Hunt said: "It was snowy and very Christmassy, and for an Australian that is really amazing. We just sit inside with the fire and put some records on, it feels really festive!"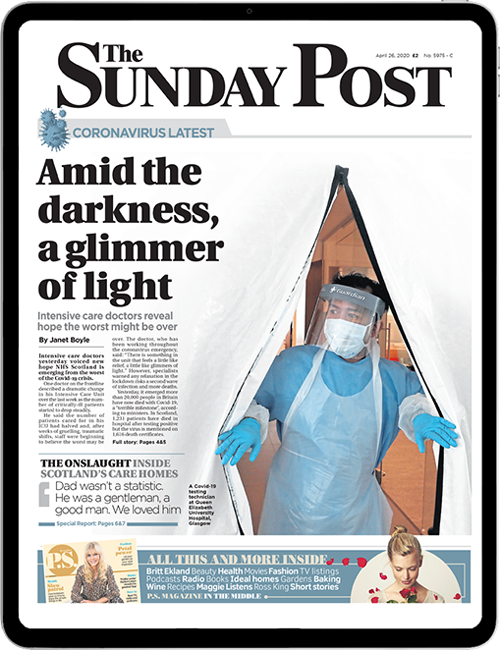 Enjoy the convenience of having The Sunday Post delivered as a digital ePaper straight to your smartphone, tablet or computer.
Subscribe for only £5.49 a month and enjoy all the benefits of the printed paper as a digital replica.
Subscribe