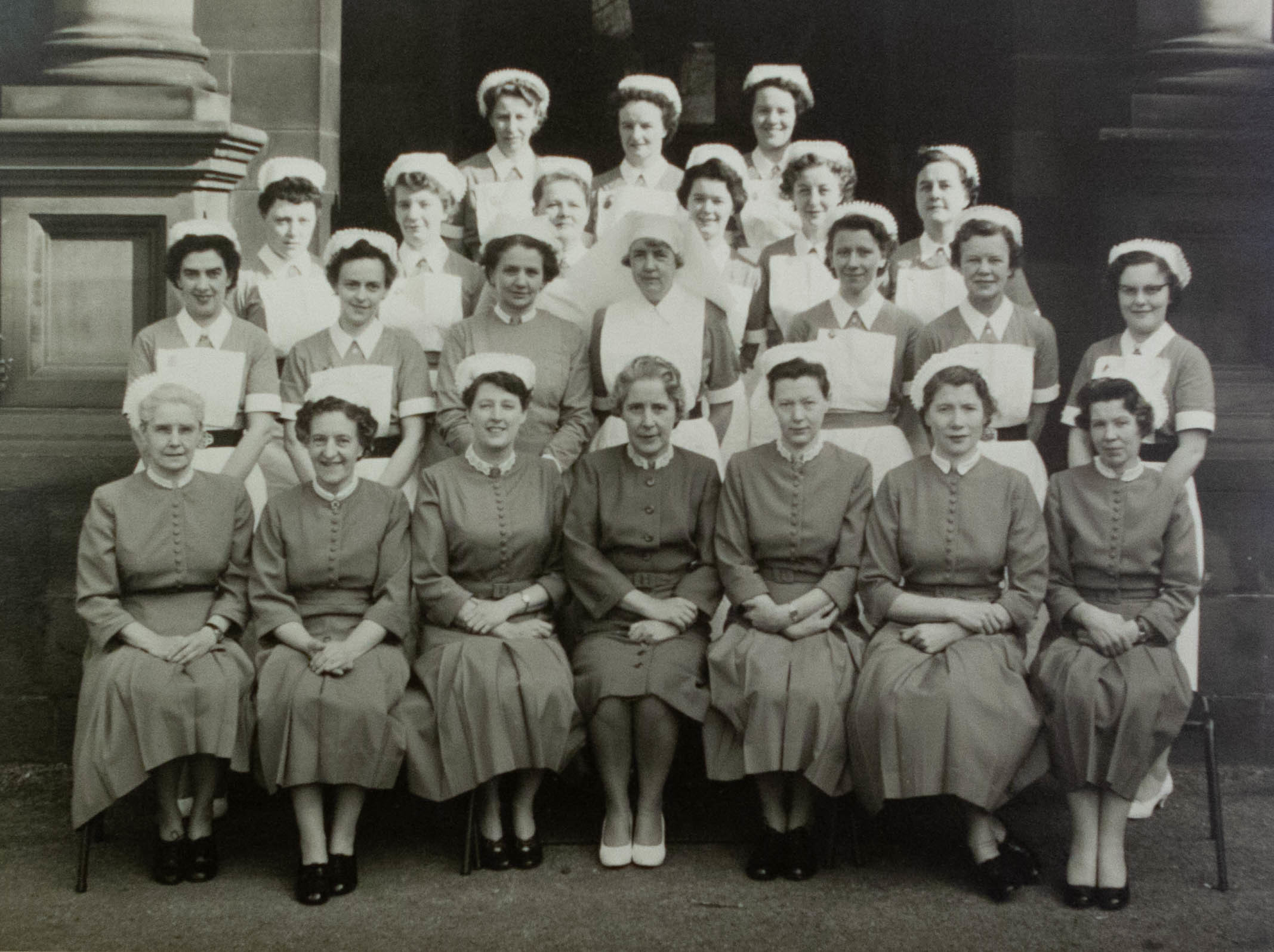 SHE was one of the most remarkable women in the 70-year history of the National Health Service.
And now the life of formidable NHS matron Olive Hulme is being celebrated after a treasure trove of memorabilia was uncovered by her family.
Photos and records from Olive Hulme's trailblazing career have been handed over to the NHS for safekeeping.
They show how Olive went from a trainee to one of the most powerful nurses in Scotland, helping to oversee the building of the new Yorkhill Hospital for Children.
It was her work during the huge task of moving hospital that helped earn Olive an MBE, and become one of the most admired women in the NHS.
And although she died only last year at the age of 95, more than 35 years since retiring, her funeral was packed with former colleagues and successors.
"We had my aunt's funeral last year," said Olive's niece Barbara Currie. "When she retired she set up the Yorkhill Nurse's League in 1983, a social organisation for nurses.
"A lot of the nurses came to the funeral with their league badges on – they seemed to think she was wonderful.
"My aunt was a firm person that people would look up to, but at the same time no one would cross her.
"She was kind and caring and loved being around children.
"But at the same time she was a formidable lady and a typical matron who had the rules and stuck by them.
"She would tell the doctors and consultants what to do. To think back to the 1970s – a woman telling these powerful men what to do. It would have been quite amazing to see."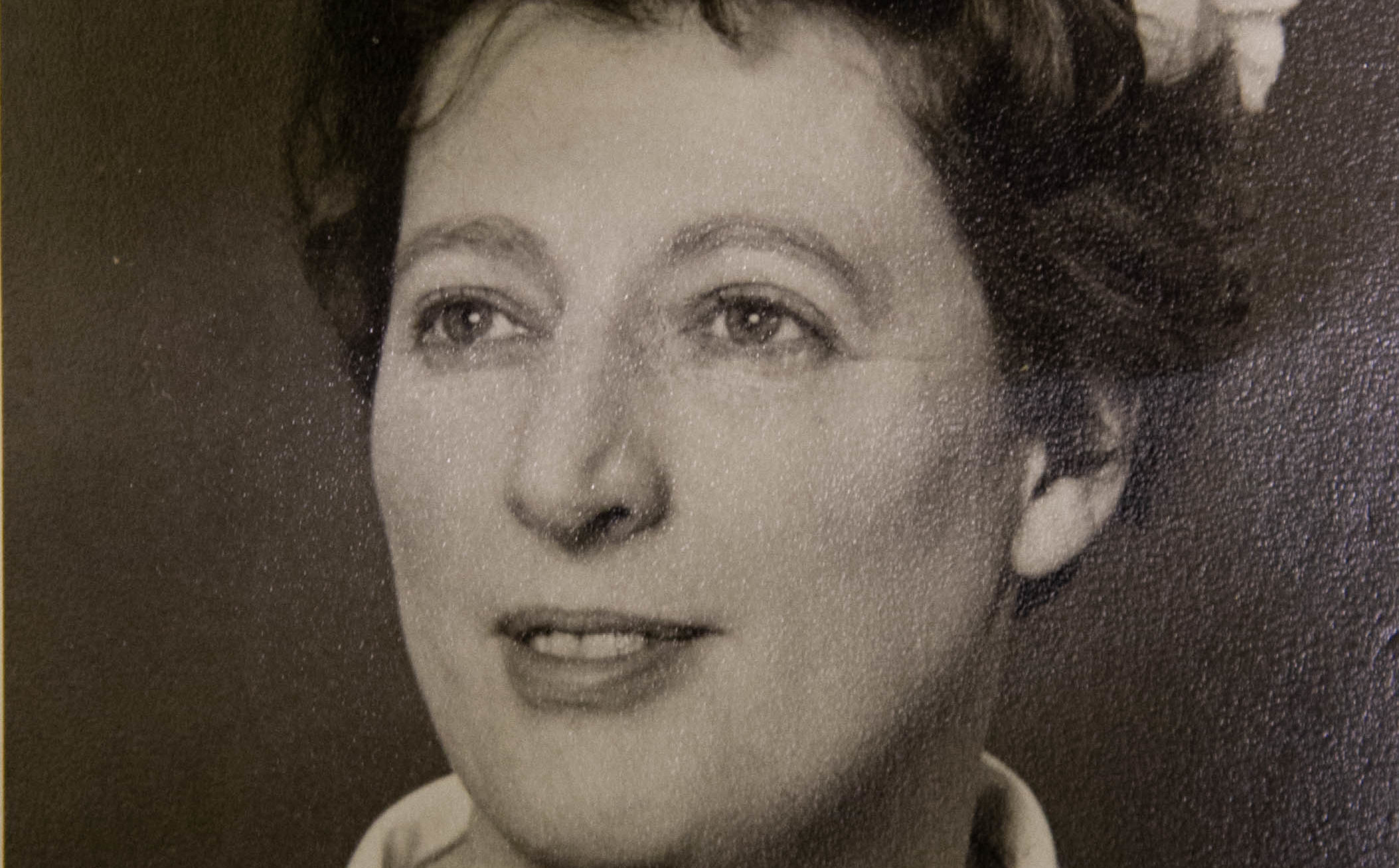 Olive trained at Yorkhill in the 1940s, and was involved in treating casualties from the D-Day landings.
Glasgow was gripped with poverty, and she dealt with children facing associated conditions like rickets and chest infections. She also treated children injured in fires caused by candle decorations on Christmas trees.
After spells in London and Edinburgh, she eventually became chief matron for Yorkhill, Scotland's biggest children's hospital.
According to her niece, Olive – or Miss Hulme as she was known – developed a reputation for being tough and sharp but, above all, caring.
She drove a distinctive white Mini and from the late '60s kept her black poodle called Bimbo underneath the desk in her office in Yorkhill.
When Barbara was a young girl, her father would take her to visit her Aunt Olive's apartment on the grounds of Yorkhill and it helped inspire her to become a paediatric nurse.
"We used to go up to the old Yorkhill when I was wee, and she had a lovely apartment with wooden panelling and tiles on the floor and lovely furniture," explained Barbara.
"It was remarkable – the position came with a maid so she wasn't expected to do any housework for herself.
"She didn't marry, and she never wanted to be married. But she knew what she wanted out of life, and was a very focused woman.
"Although she didn't have children of her own she was a children's nurse and she was always interested in young people and their views."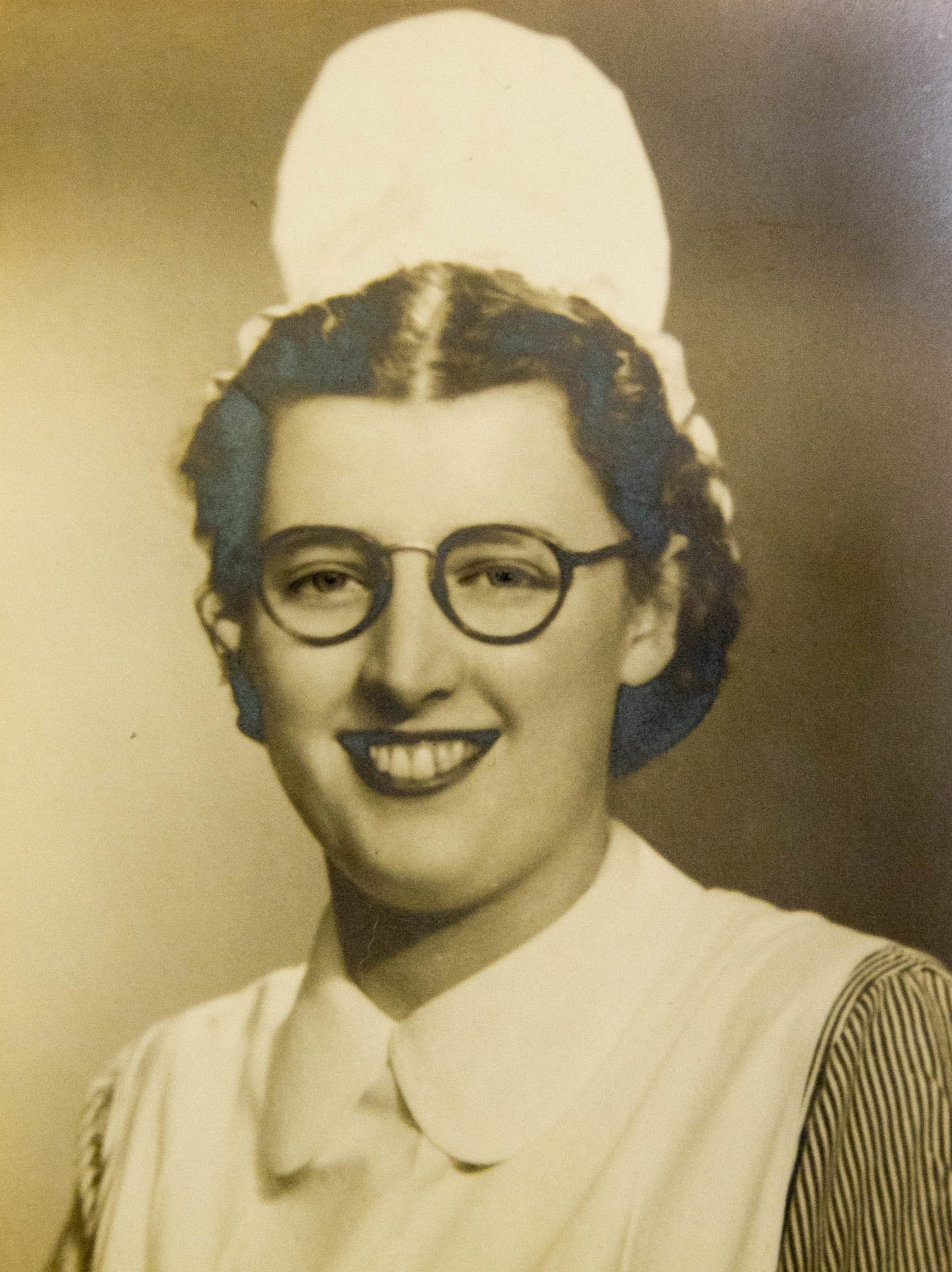 Yorkhill was rebuilt in 1966, and Olive oversaw a huge project to move the young patients to the nearby Oakbank Hospital until work was completed.
That took five years, but the new building needed more work which stretched out for another 12 years.
Where others might have crumbled under such a stressful and drawn-out process, the formidable Miss Hulme stood firm.
The health board wrote to Olive when she retired to thank her for her work during the troubled move saying: "Without your dedication and spirit it would have been indeed possible for the staff morale to have ebbed away entirely at the Royal Hospital for Sick Children during this period, but (we) hope that now you will be able to take pleasure in the fact the hospital is nearly back to normal."
Olive moved to Helensburgh after retiring in 1983, then to Broughty Ferry in 2006. She died last year at the Royal Victoria Hospital, Dundee, following a short battle with illness.
Barbara helped clear her home and decided her aunt's remarkable records should be handed to the NHS.
On the wards: Then and now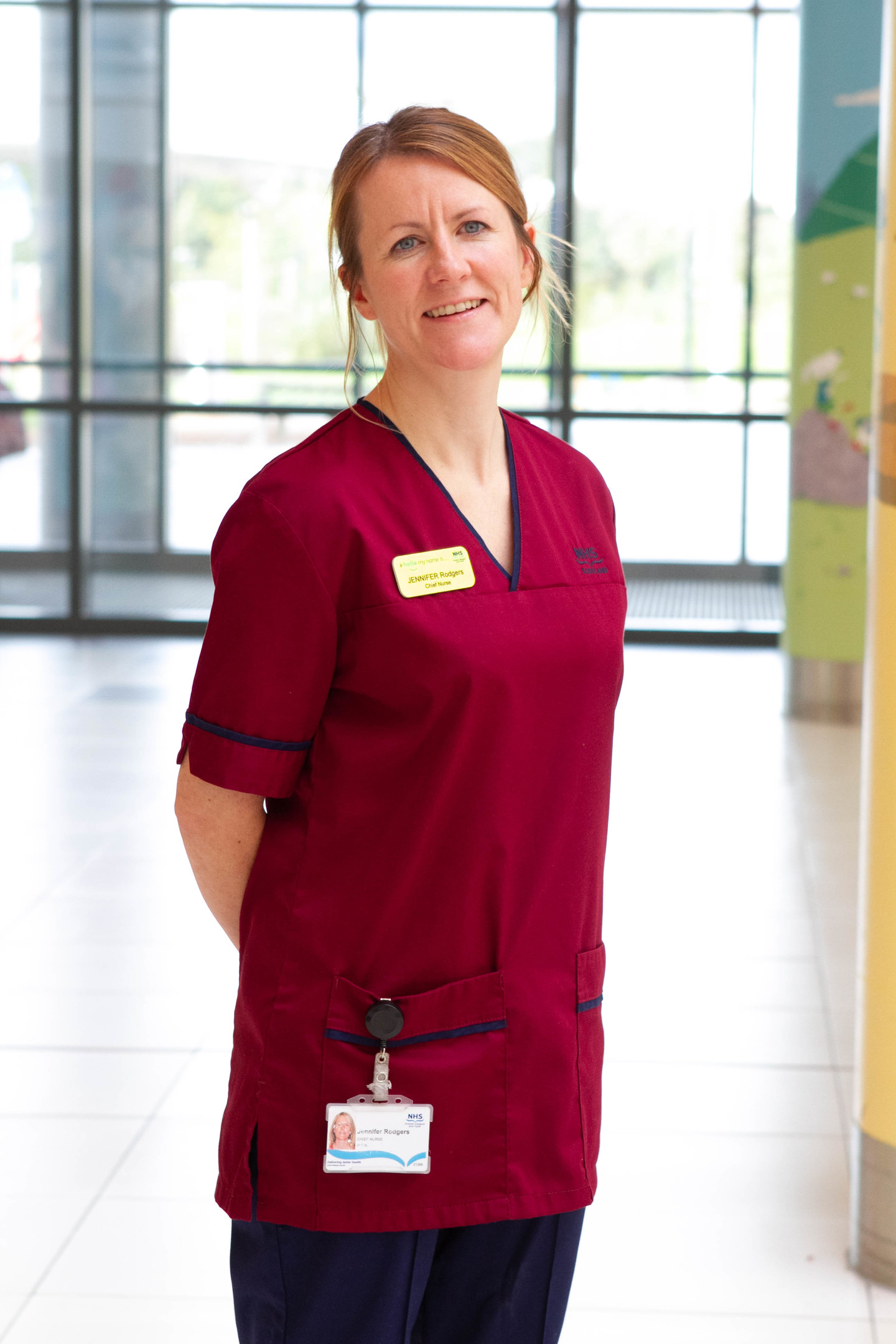 The supposed lack of matrons like Miss Hulme is one of the common criticisms levelled at today's NHS.
But her role is still being carried out, albeit with a different title.
The NHS for Greater Glasgow and Clyde's current chief nurse for women and children is Jen Rodgers.
She is the modern equivalent of Miss Hulme, and the curator of her documents.
And despite the technological advancements and leaps in medical science made since 1983, Jen was surprised at how much the two roles have remained the same.
"Reading the two job descriptions I was surprised that, although the language has changed, the roles were remarkably similar," explained Jen.
"From ensuring best practice on the wards to developing staff, her objectives were remarkably similar.
"One thing I did notice when looking at the pictures was the amount of smiling, healthy children.
"These days if children are well enough then the best place for them to recuperate is probably at home."
It's not just the decisions made on the wards which differs for busy Jen.
"The life Miss Hulme led was very different from the one I do as chief nurse now," she added.
"For a start she would not have been able to marry or have children, instead dedicating herself to the job.
"Nurses would have been a bit scared and would have stood up when Miss Hulme entered a room – I would hope they don't do that with me!
"And I don't have a dog underneath my desk.
"I feel so lucky to have got to know so much about Olive and her very special life and privileged that we are now the proud custodians of her NHS memorabilia. She really was a special lady."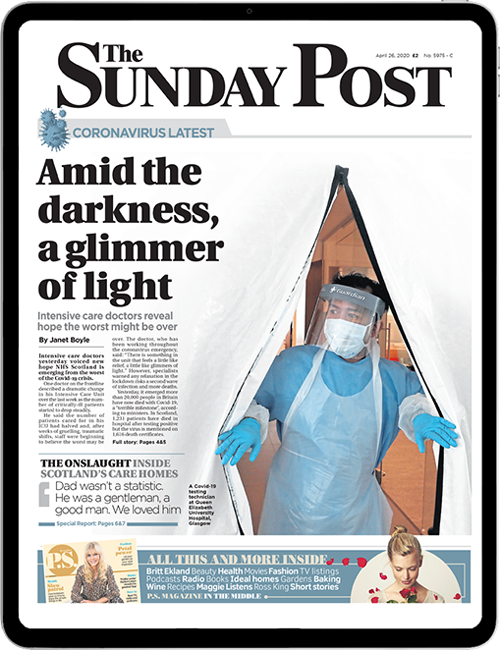 Enjoy the convenience of having The Sunday Post delivered as a digital ePaper straight to your smartphone, tablet or computer.
Subscribe for only £5.49 a month and enjoy all the benefits of the printed paper as a digital replica.
Subscribe