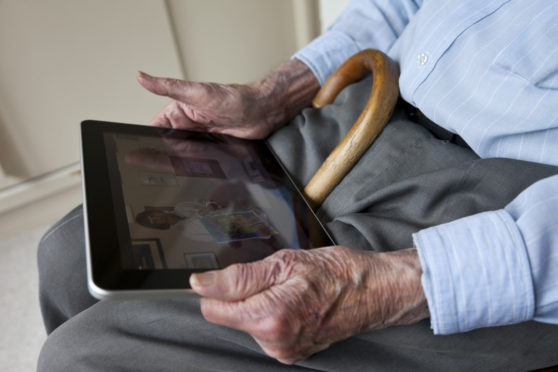 An appeal has been launched for electronic gadgets to help connect care home residents with their loved ones.
With social distancing measures in place and visits to care homes suspended to protect staff and the elderly, Scottish Care, who represent the sector, are looking at ways to bring people together.
The idea to use tech devices was started when publicist Jenn Nimmo-Smith became concerned about her mum during the coronavirus lockdown.
She was able to video call her mum on an iPad but was aware not all residents would be able to have such face-to-face communication.
It's led to an appeal called the Tech Device Network to help ensure families and loved ones can stay in contact.
The group are looking for devices such as tablets, laptops, smart TVs in new or nearly new condition to help with the project.
The added social care workers are poised to play a critical role in relieving pressure on hospitals over the weeks ahead.
Jenn, of Glasgow, said: "My hope is this will help families and those with loved ones who they can't visit to stay in contact."
Scottish Care's Becca Young said: "We are delighted to team up with Jenn to launch this Tech Device Network supporting the wellbeing of our older and vulnerable citizens."
For info on how to donate go to scottishcare.org/techdevicenetwork.