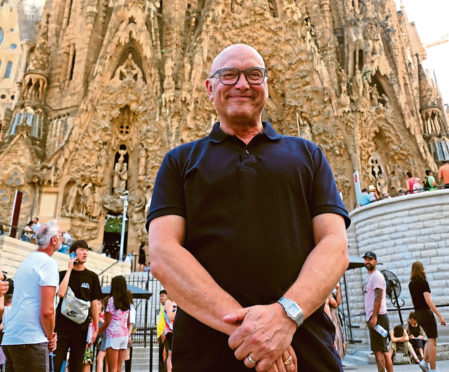 Delicious sweet treats, certainly, but you'd be forgiven for not knowing Gregg Wallace has a penchant for all things history.
Until now, that is. The MasterChef co-presenter is indulging his passion in a brand-new four-part documentary series, Greg Wallace's Fun Weekend – filmed before coronavirus grounded us all, it should give you a few ideas for when we can travel again.
A keen traveller, the 55-year-old will virtually transport viewers to some of Europe's best-loved cities – from Rome to Barcelona, Berlin and Amsterdam – for the perfect three-day break, exploring foods, traditions and hidden gems aplenty.
"It's a no-brainer, isn't it? You're basically doing for a job what you would do on a city break, so it didn't take much figuring out!" says Wallace of the Channel 5 show.
"The only thing was, could I fit it in the schedule? But I had a whale of a time doing it and what people don't know about me, and why would they, is that I'm really into my history.
"I like architecture and I like art, I'm a massive history buff.
"My office at home – there's something I never thought I'd hear myself say, as I came out of a council estate in Peckham – is stacked full of historical reference books," Wallace continues.
"In fact, with the Rome one, the producers went, 'Can you calm it down a bit? We don't want you to know this much!'"
Rome was a particular hotspot for the former grocer, as his wife Anna – with whom he shares 11-month old son, Sid – has close family who originate from there.
"It's still my favourite, even though I've been loads of times. But I saw it very differently doing this show," he says.
"By far the best thing is seeing it from the back of a scooter.
"If you can get on the back of a scooter for a morning or an afternoon, that is a fabulous way of doing it.
"I also rode a bicycle around Amsterdam – I haven't ridden a bicycle since I was 10 years old, so that was hairy at the start.
"And it was a sidecar in Barcelona, and in Berlin, an old 1970s Volkswagen camper van."
What about the all-important food element of his travels?
"I ate loads – I put on some weight!" Wallace recalls.
"But two food things I learned that astounded me, and they're both dishes we know well over here, was, one, Black Forest gateau.
"You think you know it, but you don't know it until you have had one in Berlin.
"And, two, the doner kebab, which originated in Berlin, was the best kebab I've ever had.
"I thought when I was filming it that maybe we should have done some posher food – all the food is cheap street food – but I've realised the more posh the food gets, the more international it becomes."
Wallace, who owned two London restaurants before they folded in 2014, admits he does usually like a taste of the high life, especially when it comes to travel.
"We're all critics of the food given to us, but as I explain to people, it depends where you are," he notes.
"So I've never been disappointed in McDonald's or KFC, yet regularly I am disappointed by Michelin star food, because your expectation goes up."
As for hotels: "Roughing it for me is staying in a hotel with slow room service.
"I don't mind seeing authentic things, as long as I can get back in the taxi and go back to my American-owned hotel," he muses.
And the getting to and from? "I hate airports!" he fires back instantly. "I think they forget we pay to be there, they think they're doing us a favour – could you be more polite, please?"
Gregg Wallace's Fun Weekend starts on Channel 5 on Friday April 3 at 9pm.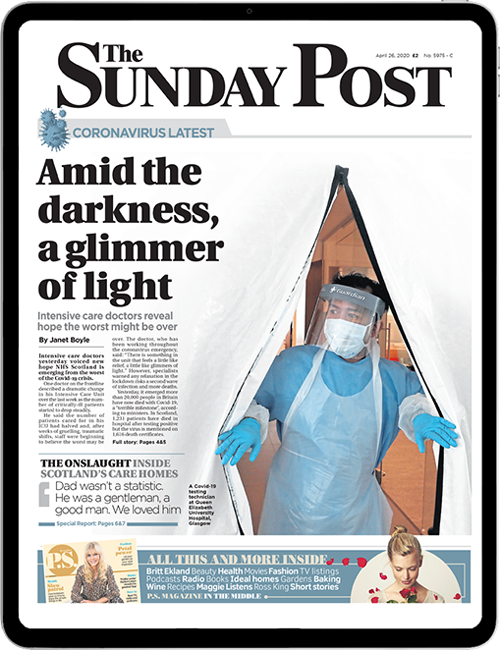 Enjoy the convenience of having The Sunday Post delivered as a digital ePaper straight to your smartphone, tablet or computer.
Subscribe for only £5.49 a month and enjoy all the benefits of the printed paper as a digital replica.
Subscribe