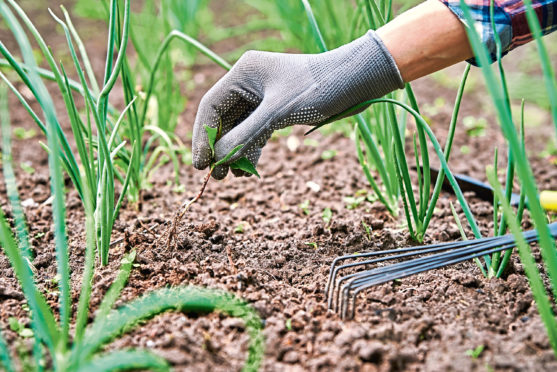 I never used to understand people's obsession with gardening. What's the point of growing your own fruit and veg, I muttered to myself, when you can buy them all scrubbed and perfect from the supermarket? The idea of all those creepy crawlies lurking in the soil made me shudder.
But I have seen the error of my ways. I am a new woman, and hardly recognise this version of myself. I have embraced this new hobby with a passion. I even found myself gardening while listening to Gardeners' Question Time the other day. Peak gardening if you will. Send. Help. Now.
There was no epiphany as such, just a dawning realisation, that spending time outside was rather lovely. Finally, I understood the truth of the old Chinese proverb "To plant a garden is to plant happiness".
I can't get enough of garden centres and can happily spend hours wandering the fragrant aisles. Some of the staff are incredibly knowledgeable, but I fear they're starting to jump into the undergrowth when they see me coming. Once I start talking to them I'm like a Harry Potter Dementor trying to suck every ounce of information from them.
There is a lot to learn and it can be quite overwhelming at times. But I take comfort from my new hero Monty Don, who urges you not to over think it. He says: "Just stick them in the ground the right way up and most plants will grow perfectly."
It's easy to spend a fortune without even trying. Forget about the latest trendy handbag, I want those gorgeous blue lupins and I'm willing to flash the cash to get them.
I smuggle my purchases round the back of the house as guiltily as a new dress. 'What, this old Salvia? I've had it for ages!"
You can imagine then how much I've been enjoying the Chelsea Flower Show, back after a two-year Covid-enforced hiatus. When it was forced online in 2020, it was the first time it had been cancelled since the Second World War. Just shows what a hardy perennial the event is.
It's a glorious extravaganza of beautiful plants and amazing gardens that have been created from scratch in a matter of days.
It's the hottest ticket in town and even the Queen showed up this week, after having been forced to miss a number of important engagements in the run up to it. But clearly, there was no way she was missing this gig.
Of course, I'm terribly late to the game. Lots of people took up gardening during the lockdown, turning their attention to their neglected backyards when they had nothing to do and nowhere to go.
One young women has made such a success of her newly found passion for gardening that she's making thousands of pounds from it. But hold on, before you think "lets get to it", I'd better tell you that the green-fingered entrepreneur posts nude pictures on an adult channel. And the most common request she gets from her fans is asking her to sit on stinging nettles. I'm flinching just thinking about it.
During the Covid pandemic, I was too busy perfecting my cocktail-making skills and making complicated salads to get my hands dirty. But any kind of hobby was a lifesaver in those dark days.
It was brilliant to see the weird and wonderful pastimes people indulged in. My husband did a bit of cheese making. Well, he created some white stuff and it sat in the fridge for about three weeks before we chucked it out. Does that count as cheese making, I'm not sure?
And I was intrigued to see that a student in Southampton took up taxidermy. He'd been offered a box of dead moles to study and thought it would be a good opportunity to learn to stuff them. That wouldn't have been my automatic reaction but each to their own. The good news is that he still has two left in the freezer beside the ice cream "for a rainy day".
I'll stick to gardening and enjoy the satisfaction I feel as I gaze out at my newly dug borders. The moles are safe. For now.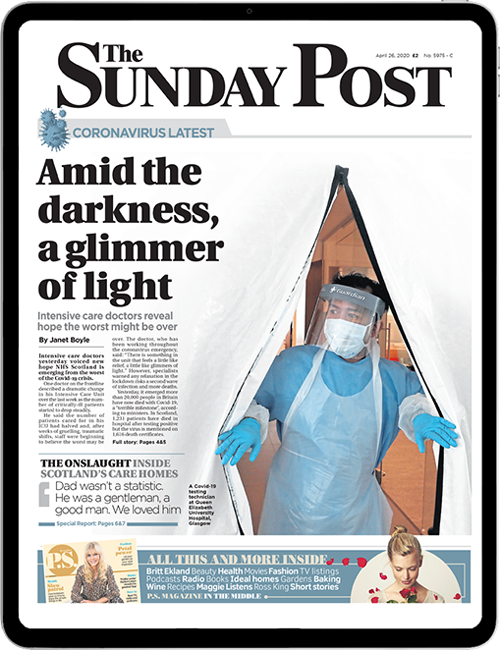 Enjoy the convenience of having The Sunday Post delivered as a digital ePaper straight to your smartphone, tablet or computer.
Subscribe for only £5.49 a month and enjoy all the benefits of the printed paper as a digital replica.
Subscribe